The Animal Science class made food for the classroom rabbits yesterday!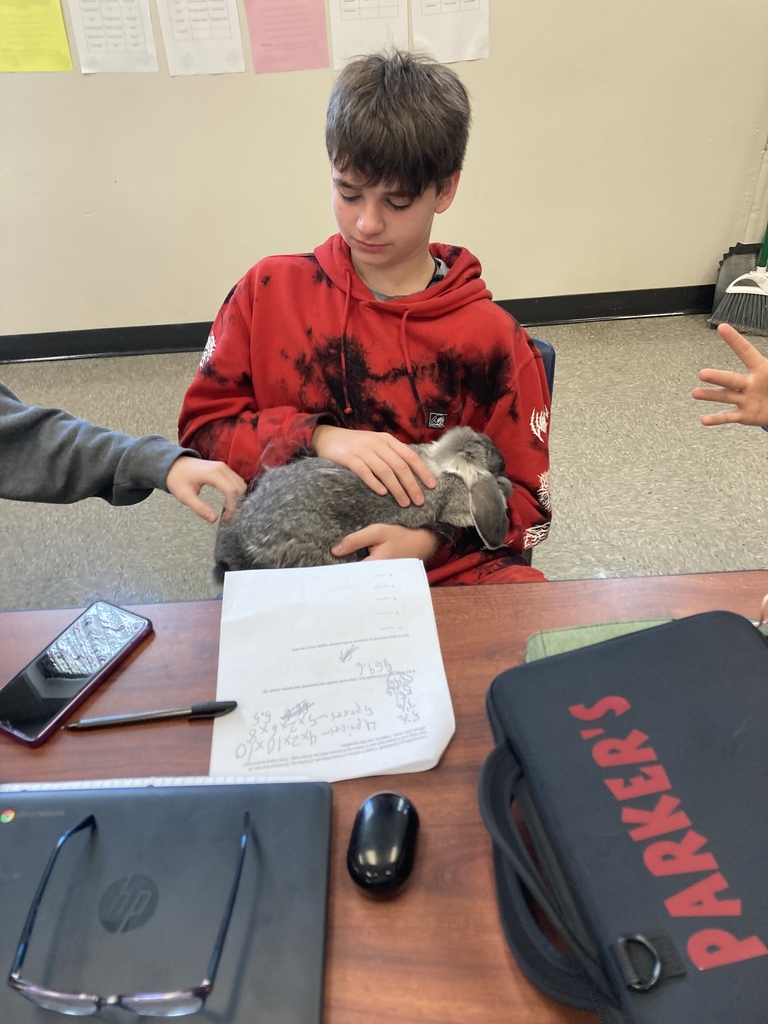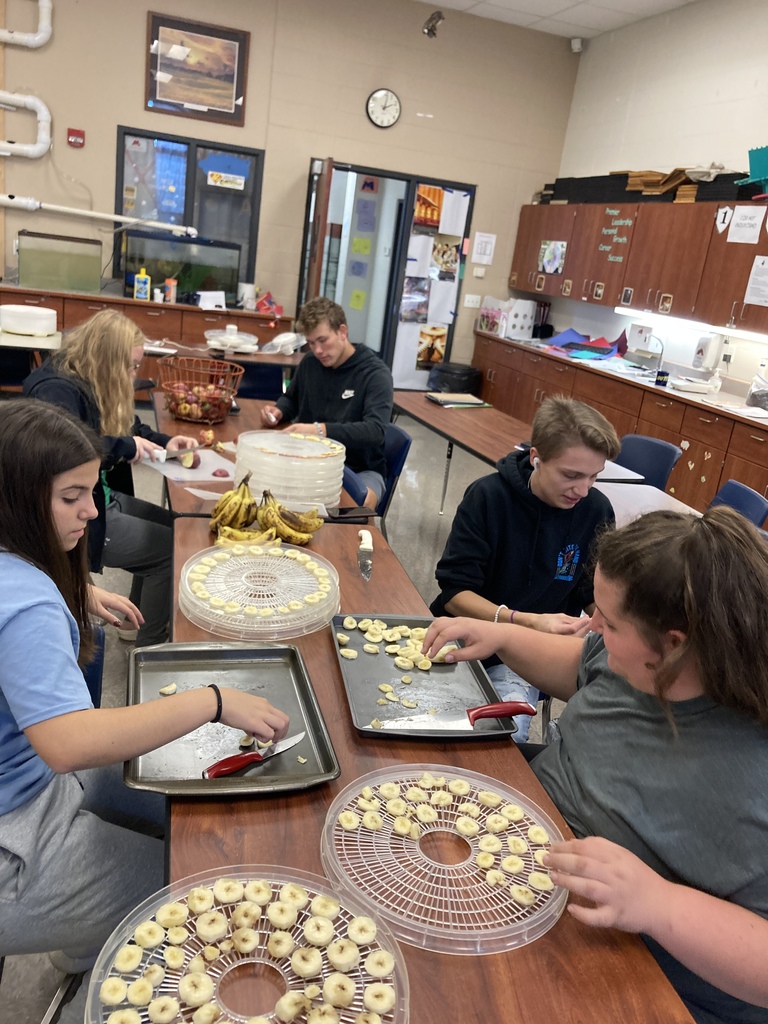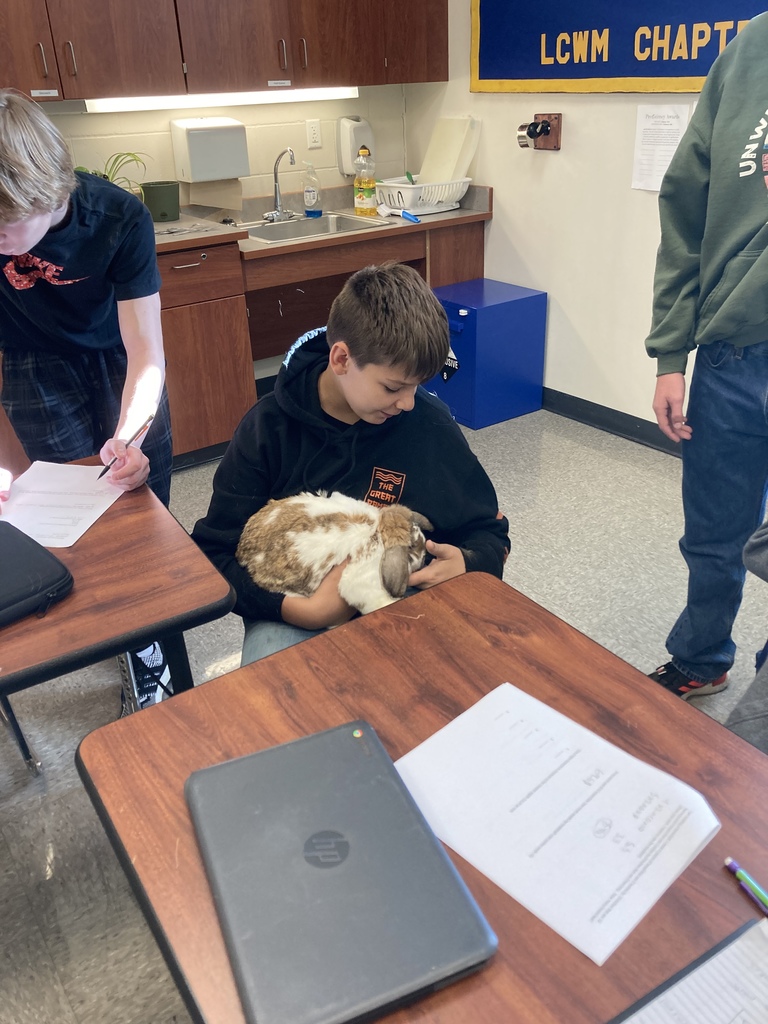 The Knights Varsity Football lost to a strong Maple River team this afternoon 51-12.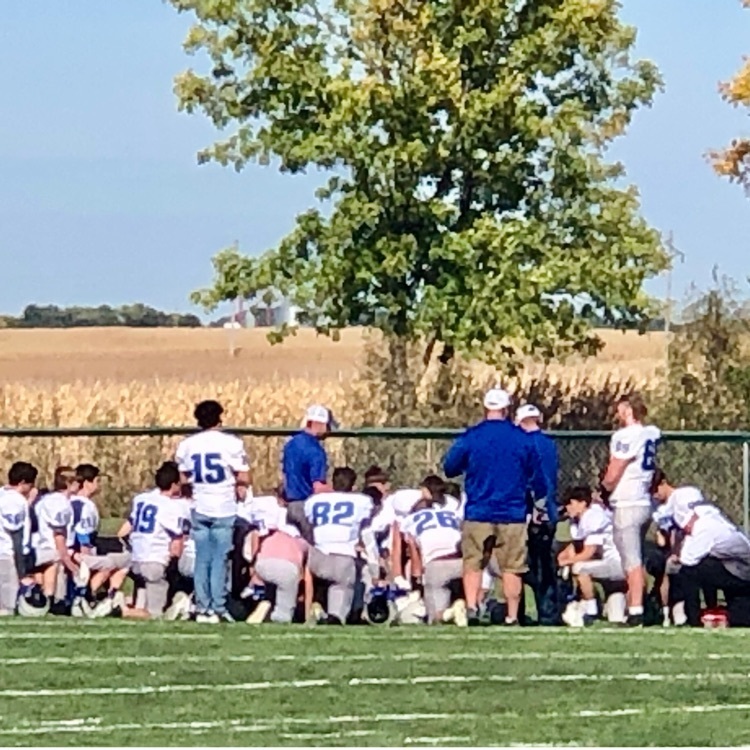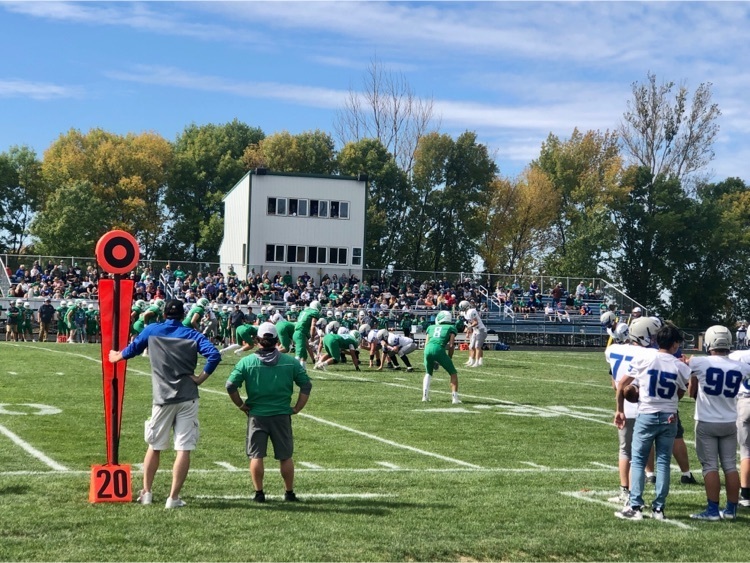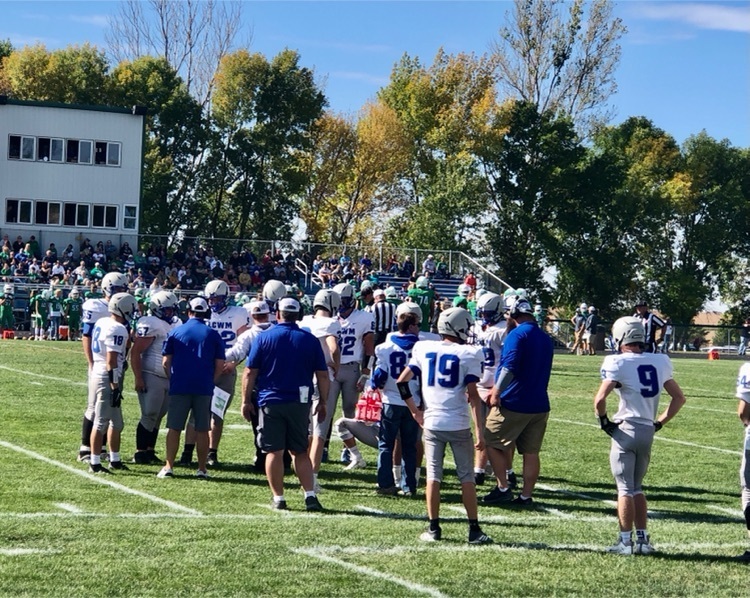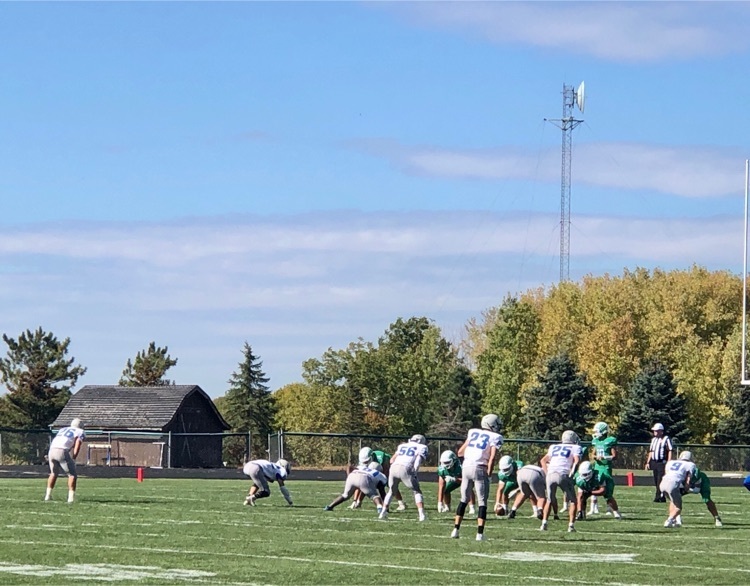 National Honor Society members helped with the set up for the Blue Earth County Relay for Life this beautiful Saturday afternoon! If you don't have anything going on this evening, head down to Sibley Park in Mankato and stroll through all of the luminaries. Many of our LCWM families will be represented either by memorials or in the survivor walk.

Have you downloaded the new App yet?!!? -Receive push notifications -Stay up to date -Easily access school info In the app store, search for LCWM Knights, download, and you're all set! Change can be tough but it can also be very beneficial! The new website is definitely different but by choosing district, or which school you want, it makes things easier. The quick links on the bottom of the main page are also a great place to look if you can't find something! Contact the office if you have ANY questions and we will help you navigate it!

Thanks to Lake Crystal Ace for donating bait and hooks for the students to go fishing today in the class too!!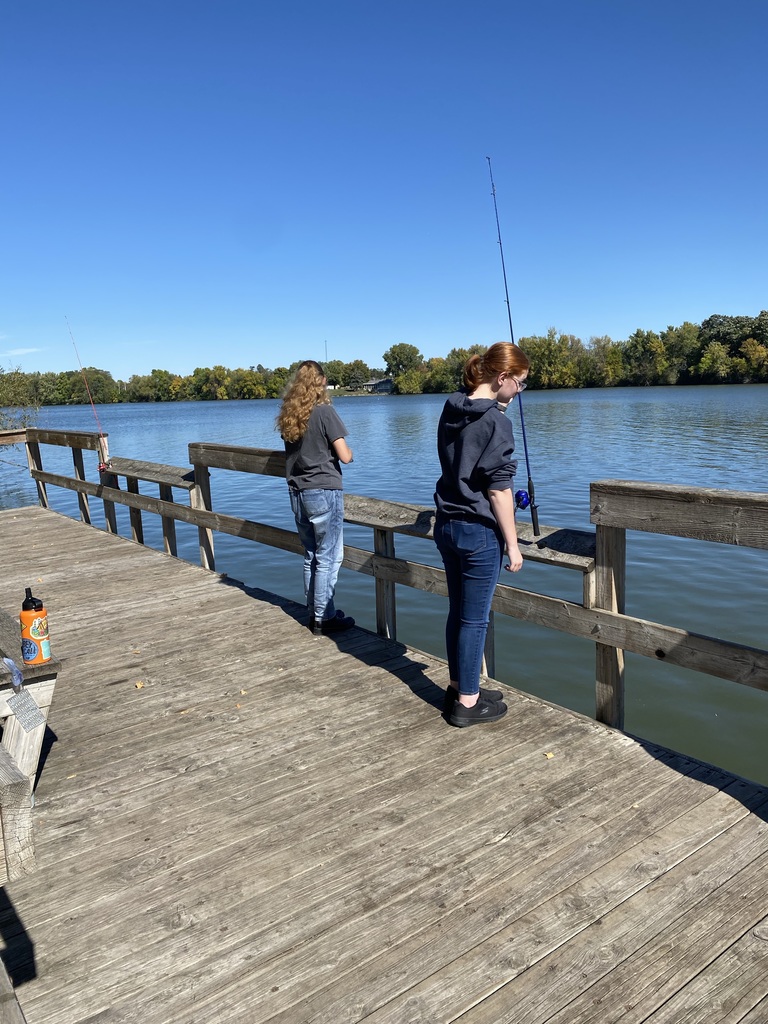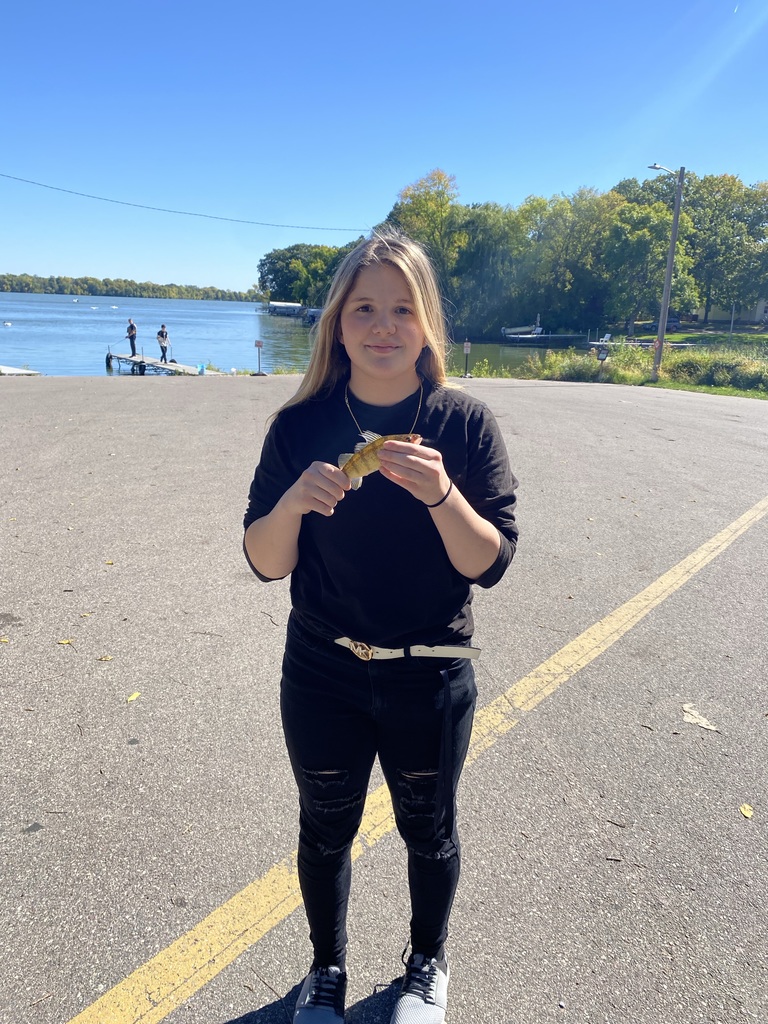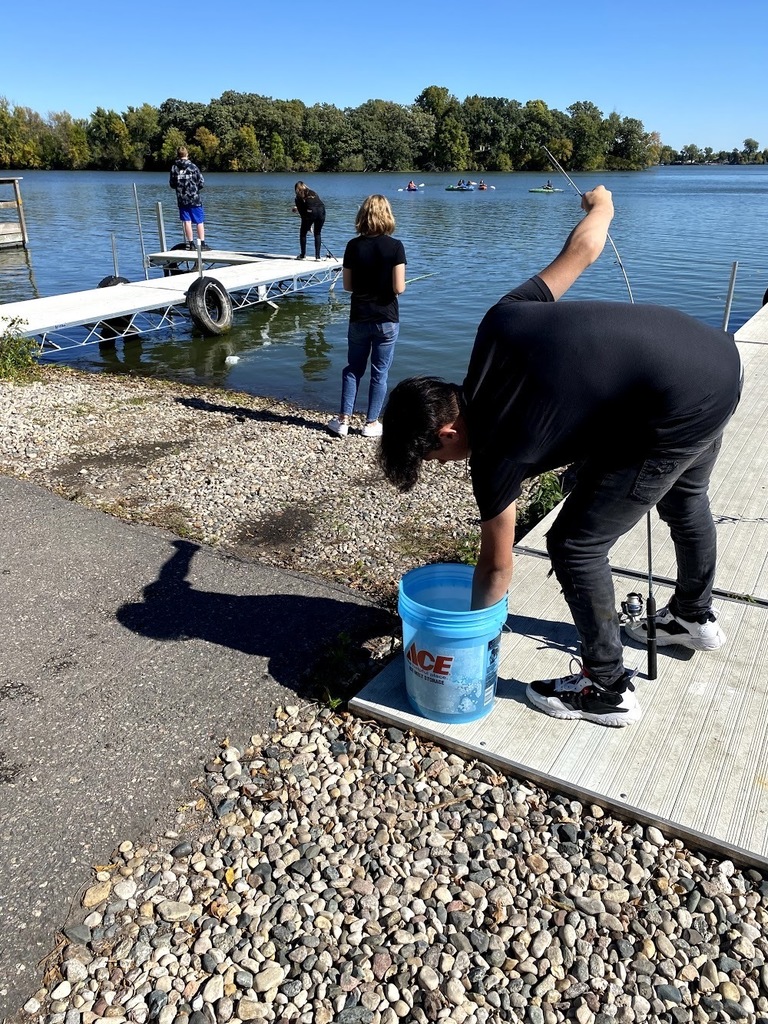 A pretty perfect day for some outdoor recreation with Mrs. Thorson's class!!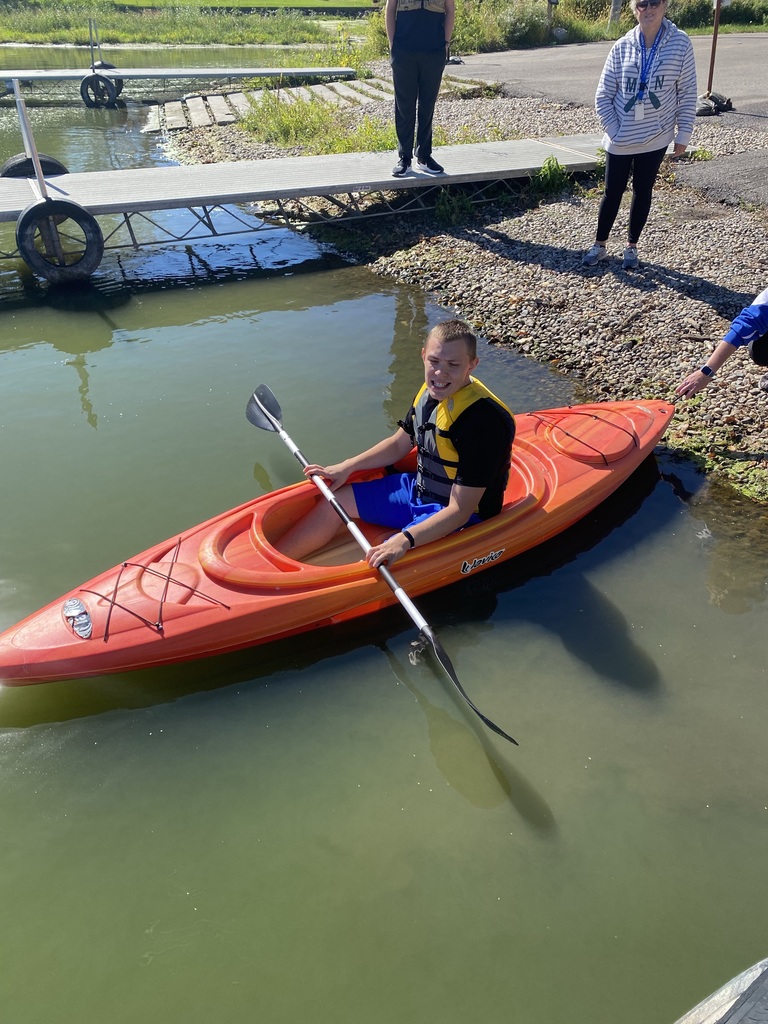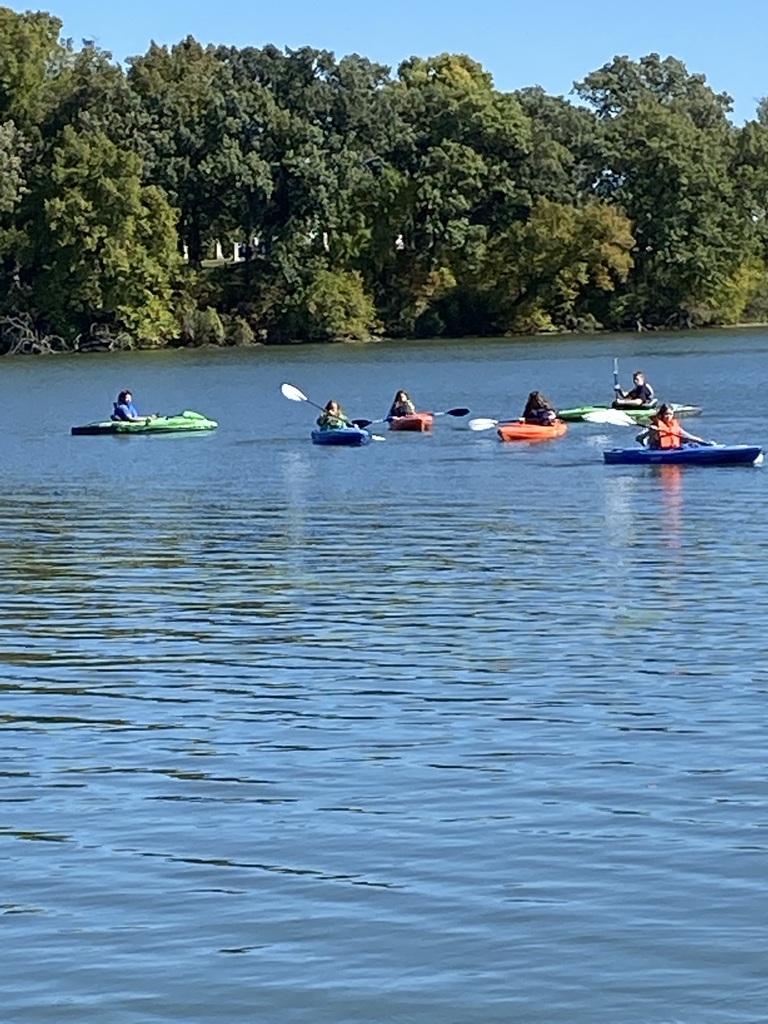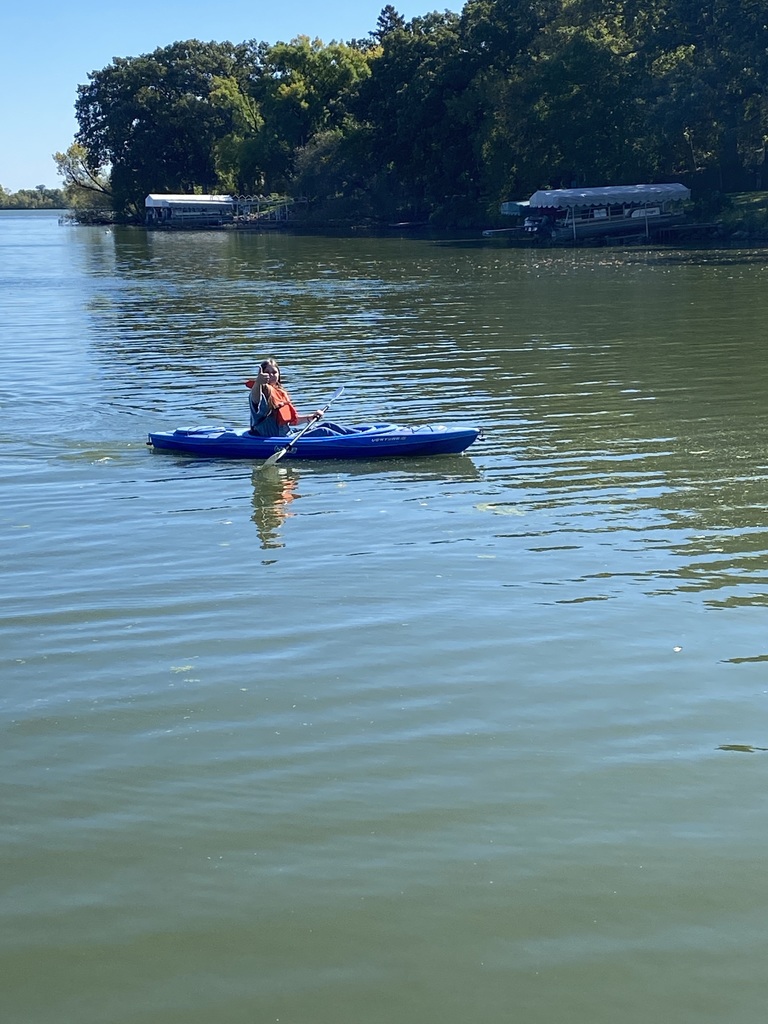 The Intro to FACS students planted herb gardens yesterday! They hope to harvest the herbs later this fall for their future culinary masterpieces! Stay tuned!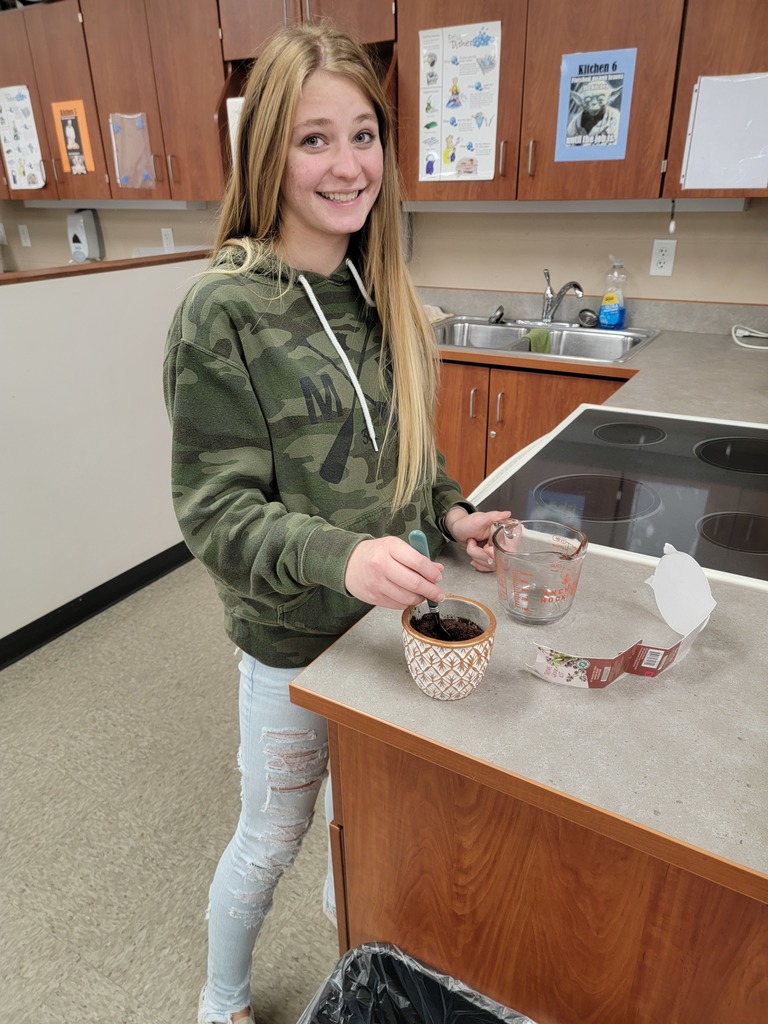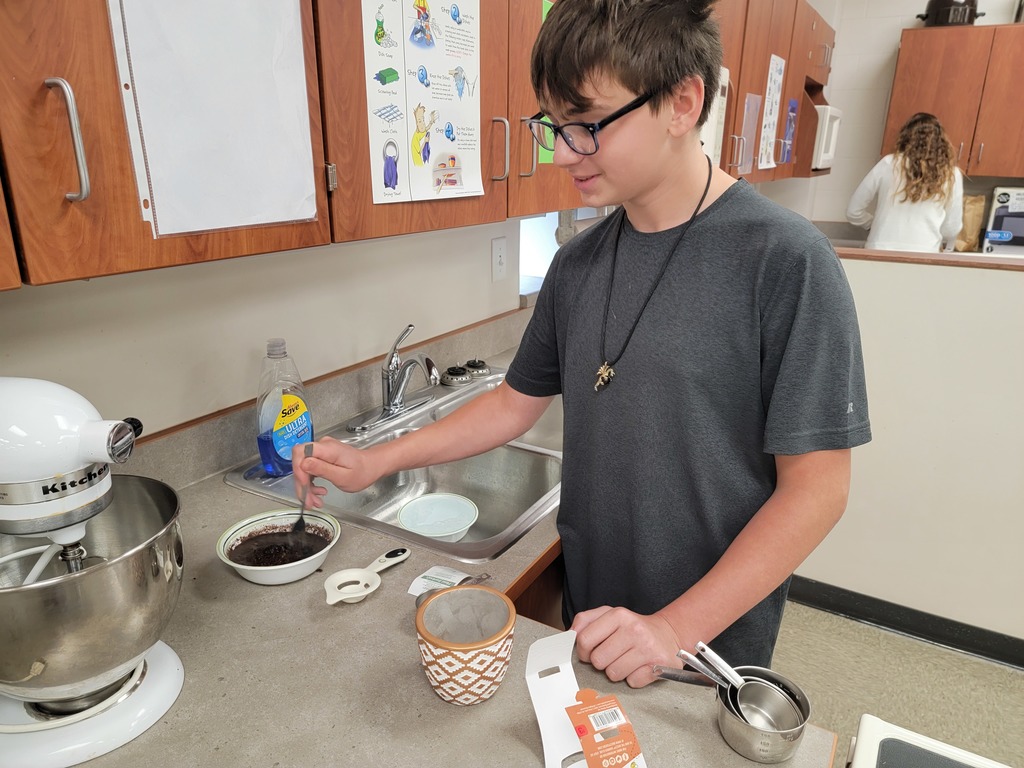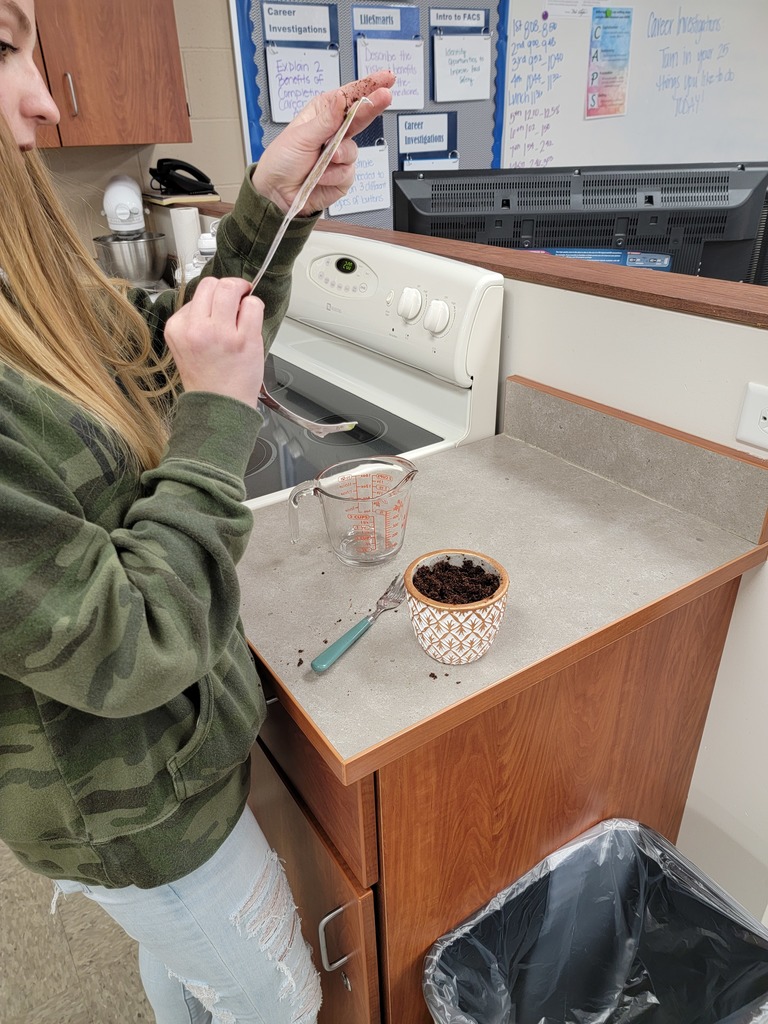 On Senior Night, the Lady Knights dominated the Blackhawks in a 3 set swept tonight. Well done Seniors.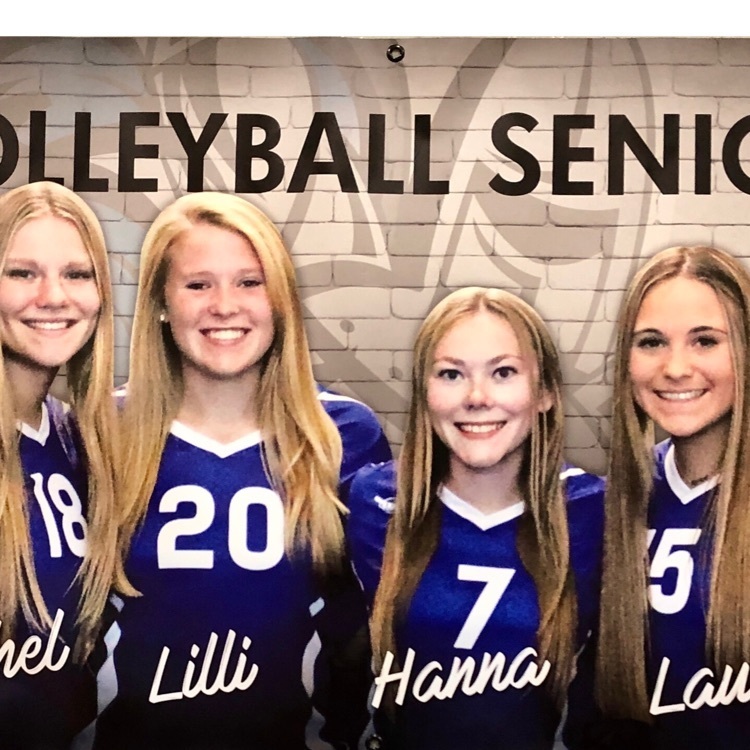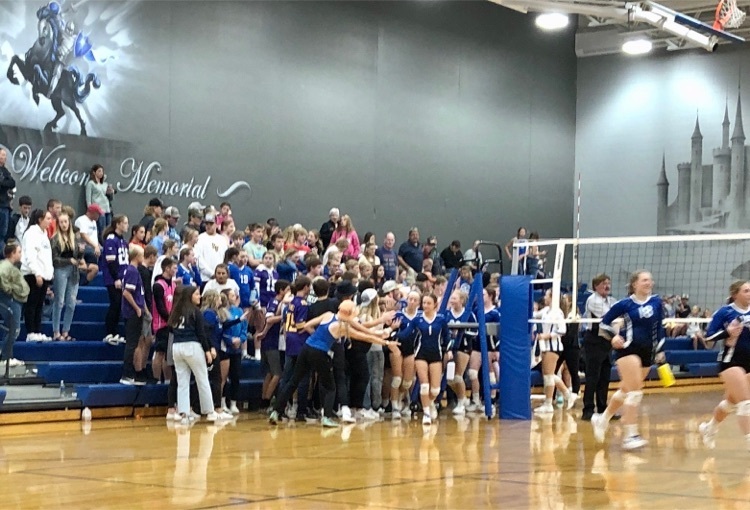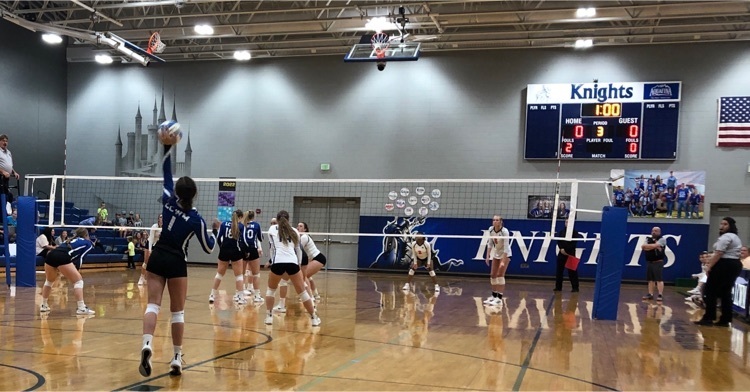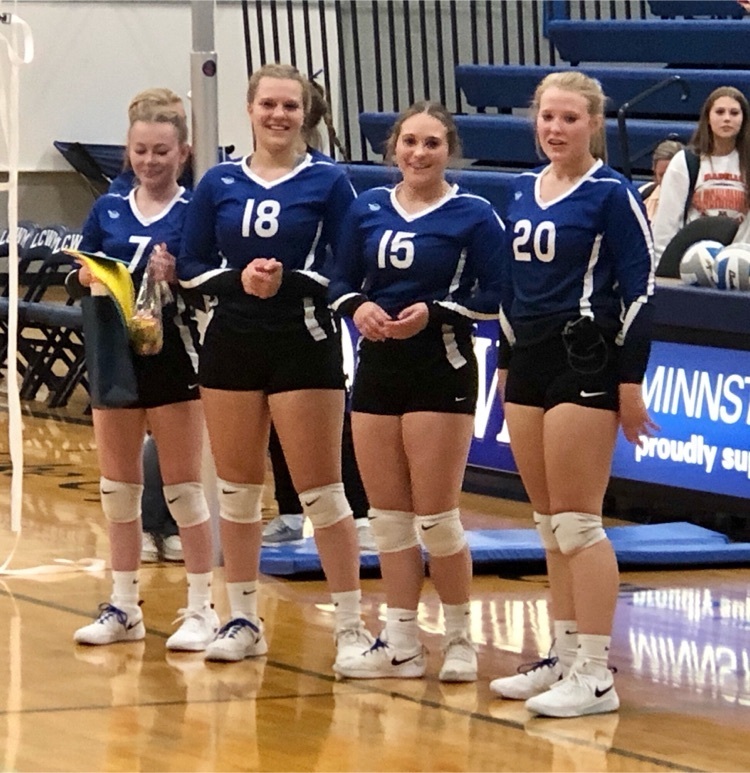 Uno, dos, tres, cuatro, cinco, seis....Candyland and Chutes and Ladders aren't just for little kids! They were used today in Spanish class to help students review their numbers in Español!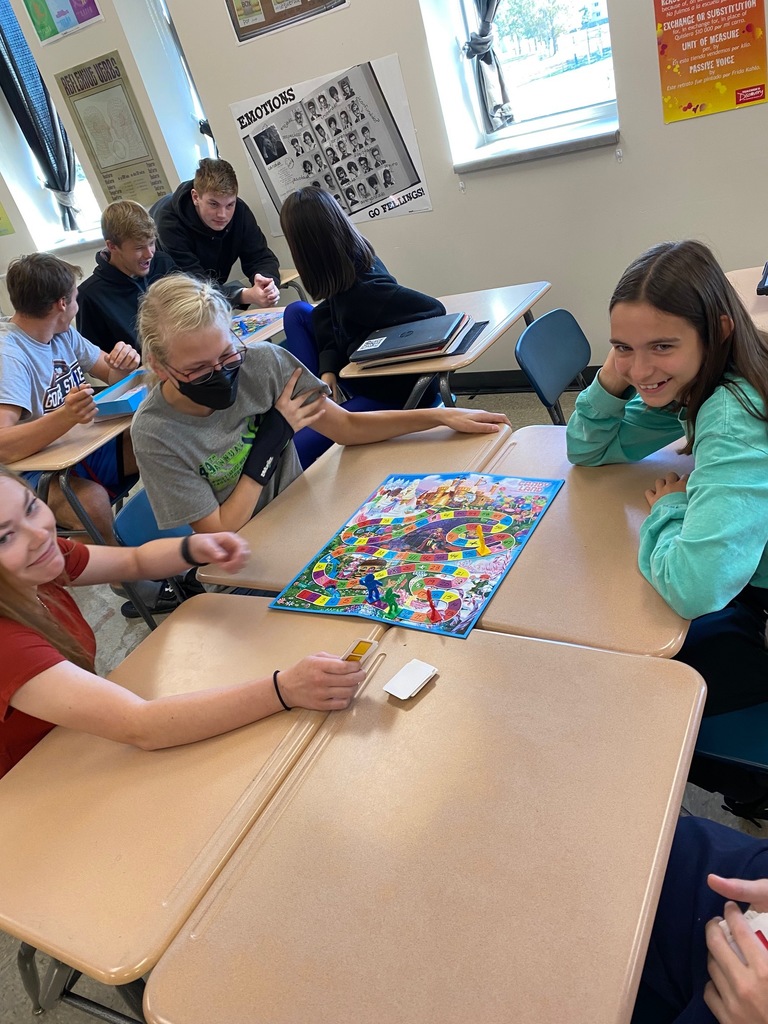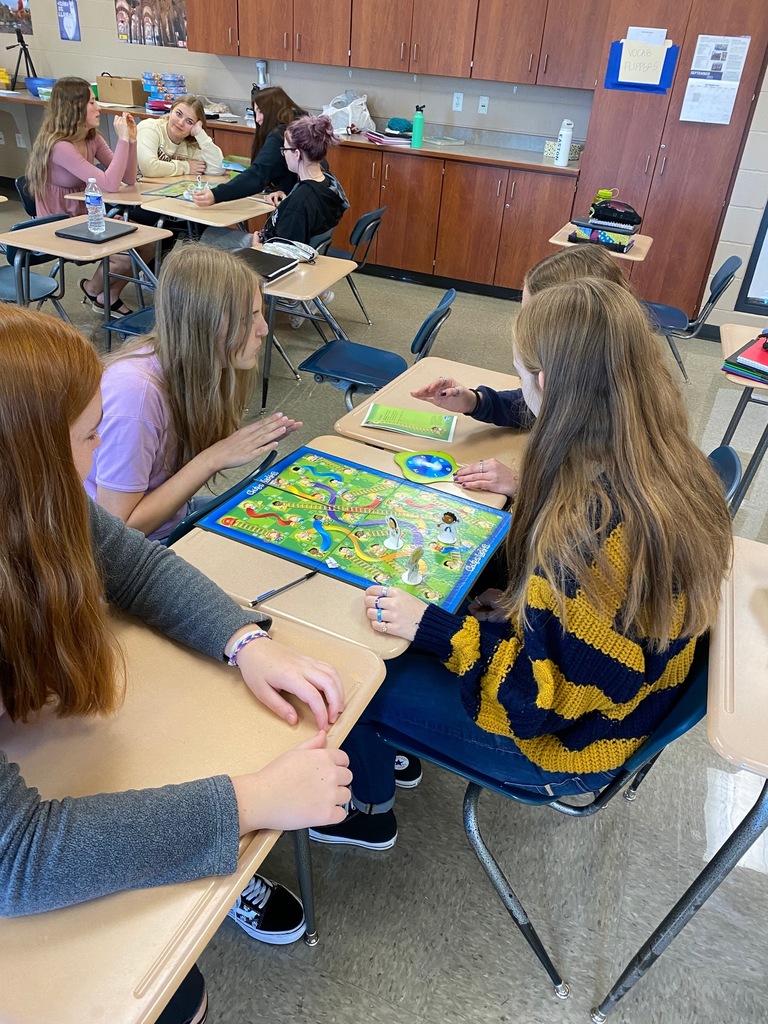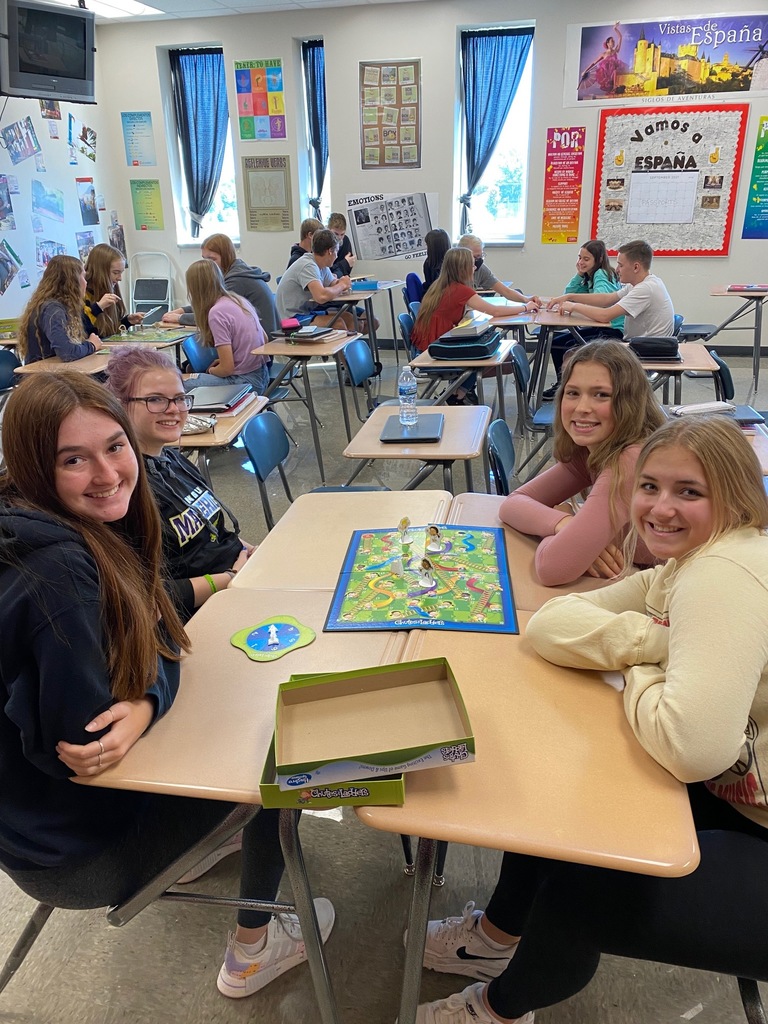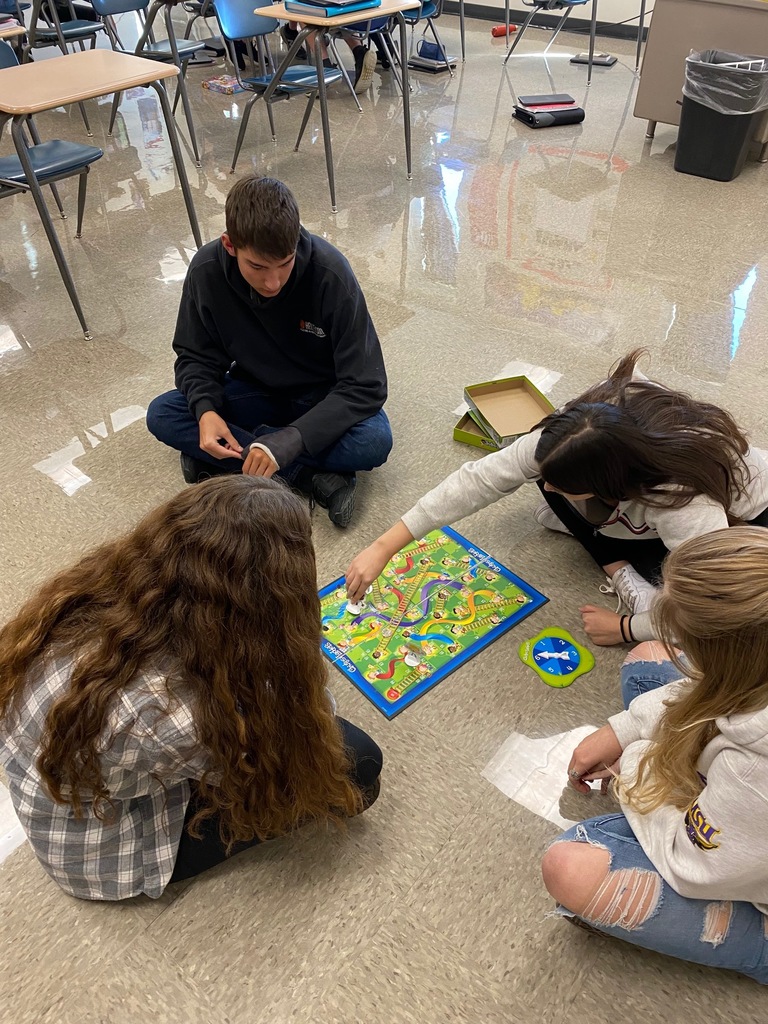 Please join us for this wonderful PTO event!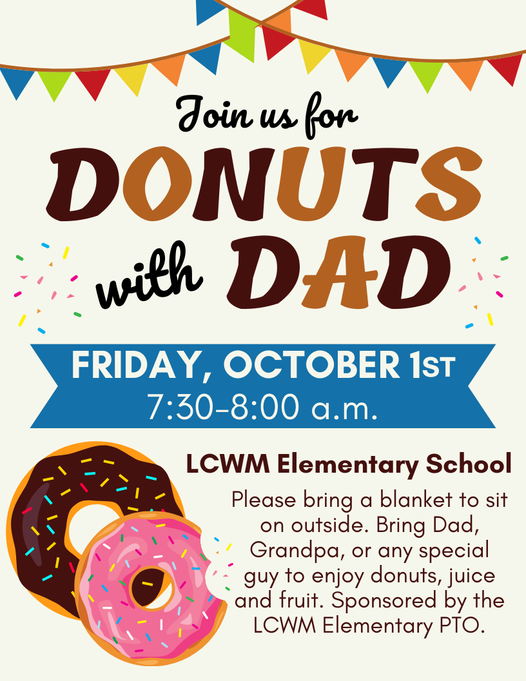 The Knights rolled tonight in LeSueur winning 34 to 6. Go Knights!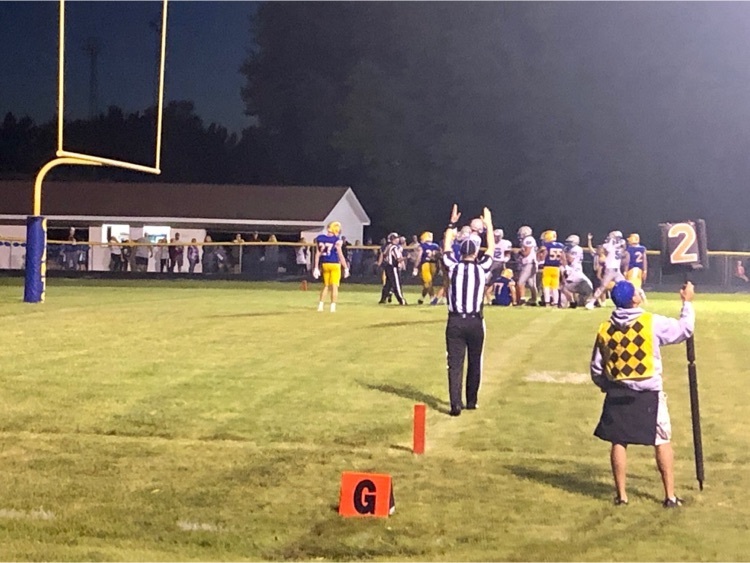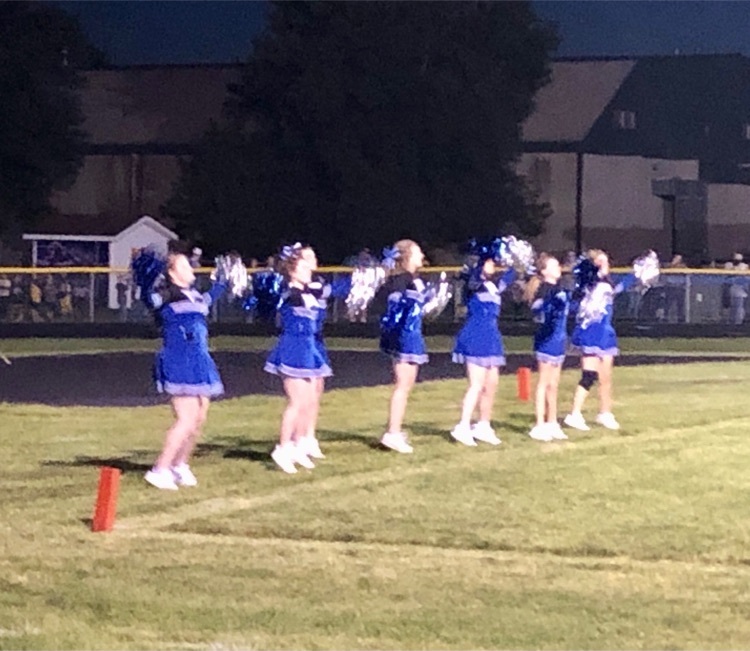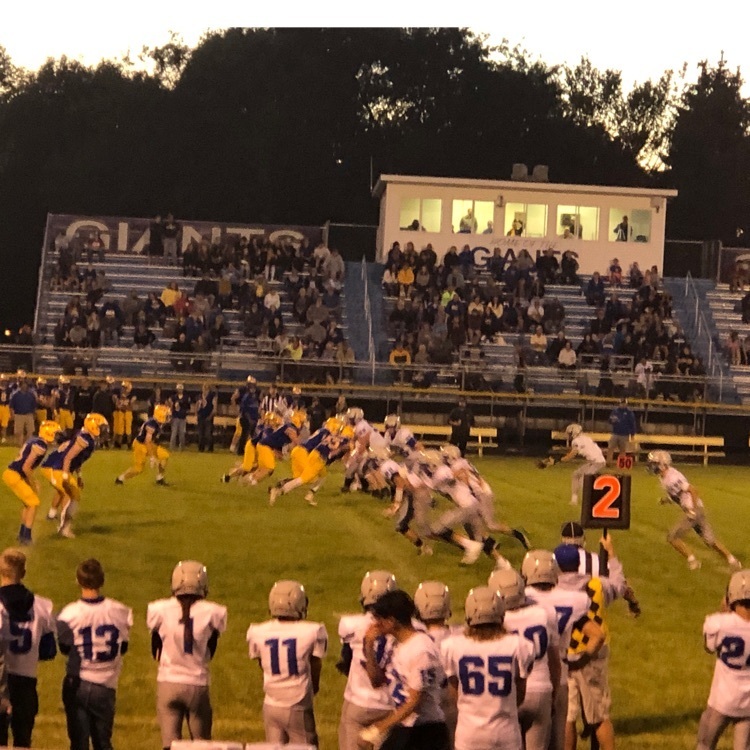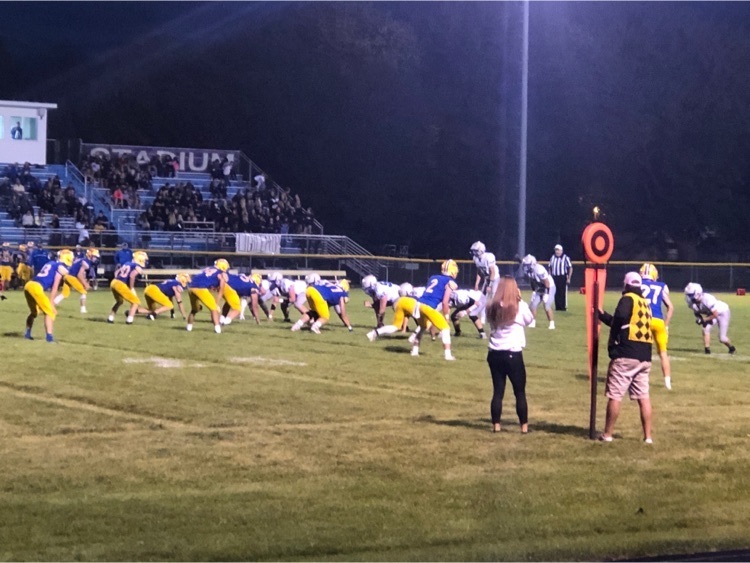 Do you have a First through Fifth grader? If you do, make sure you ask them about their trip to the dairy farm today and what their favorite part was! Thanks to a grant from Fuel Up To Play 60 we were able to take the kids on a field trip to the Steve and Kerry Hoffman dairy farm. The kids could see first hand what it looks like to raise dairy cows and the milking process. They have 150 head of cattle on their farm. The kids got to see the barn where the cows are fed, the milking building, and they even got to make butter and then taste it on crackers. There were even some new born calves there the kids got to see. Steve, Kerry, their son Joe, and Amy Thofson were the ones who taught the students on the farm today.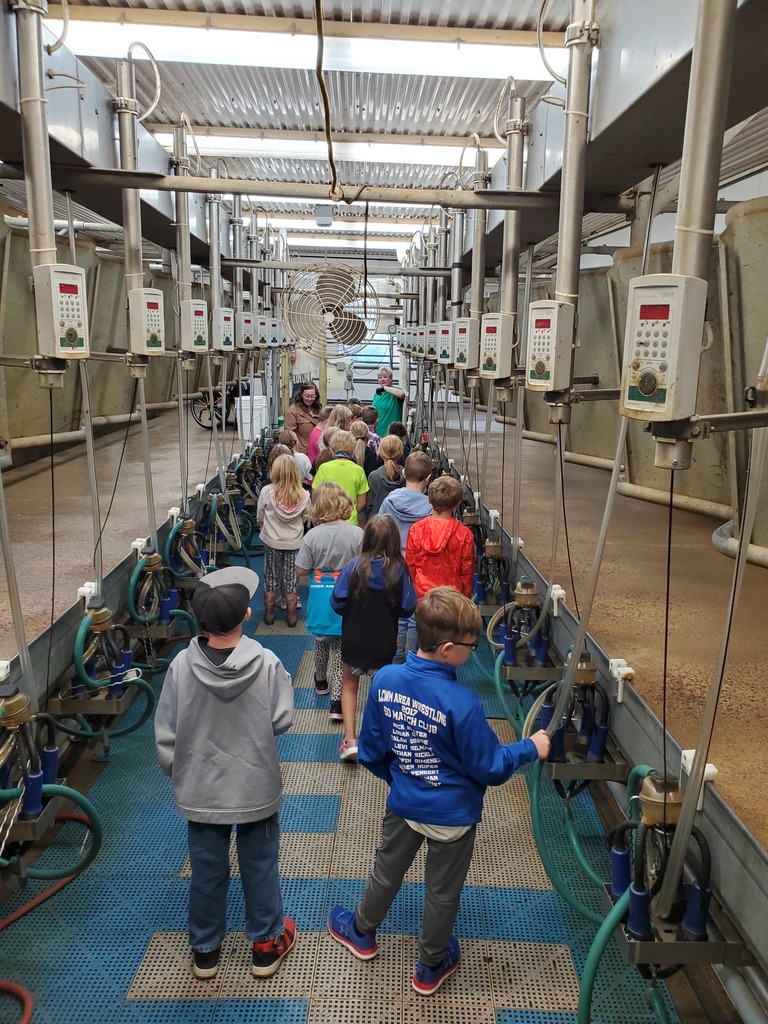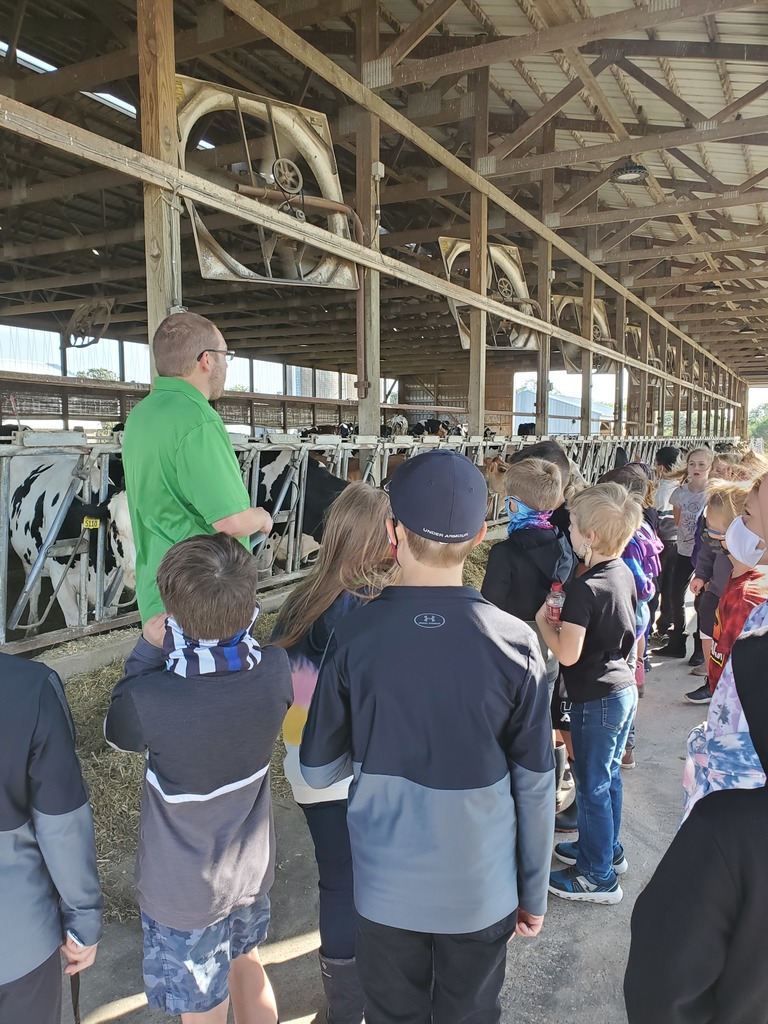 The High School Student Council hosted the annual new student luncheon today with 10 of the new students to LCWM.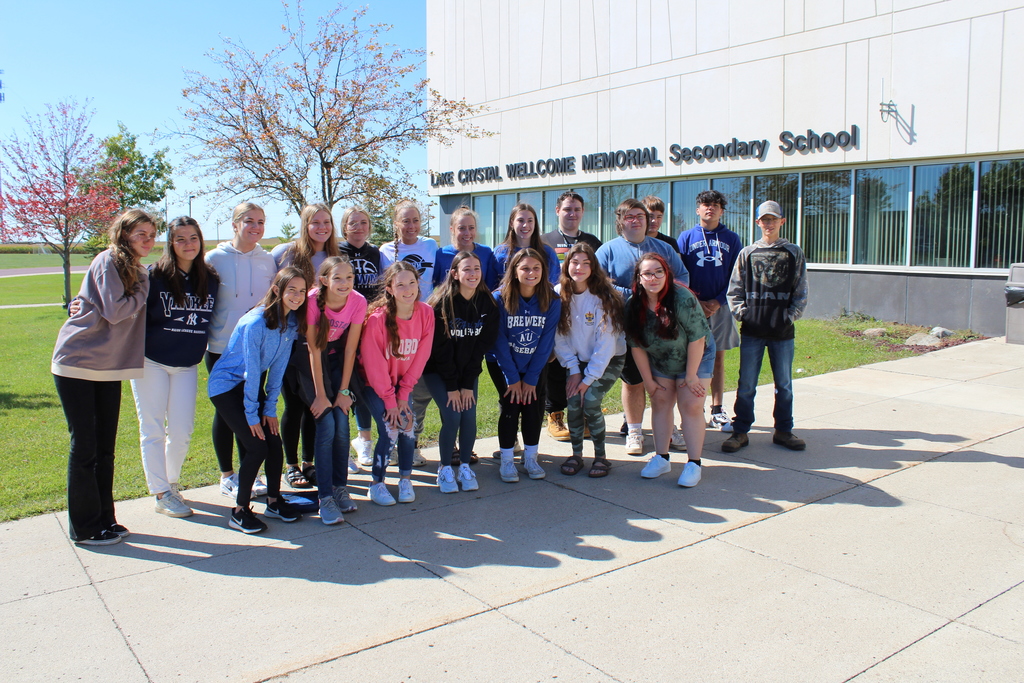 EF presented LCWM Secondary with the Global Education Excellence Award for 2020-2021 in recognition of our continued sponsor and support of foreign exchange students.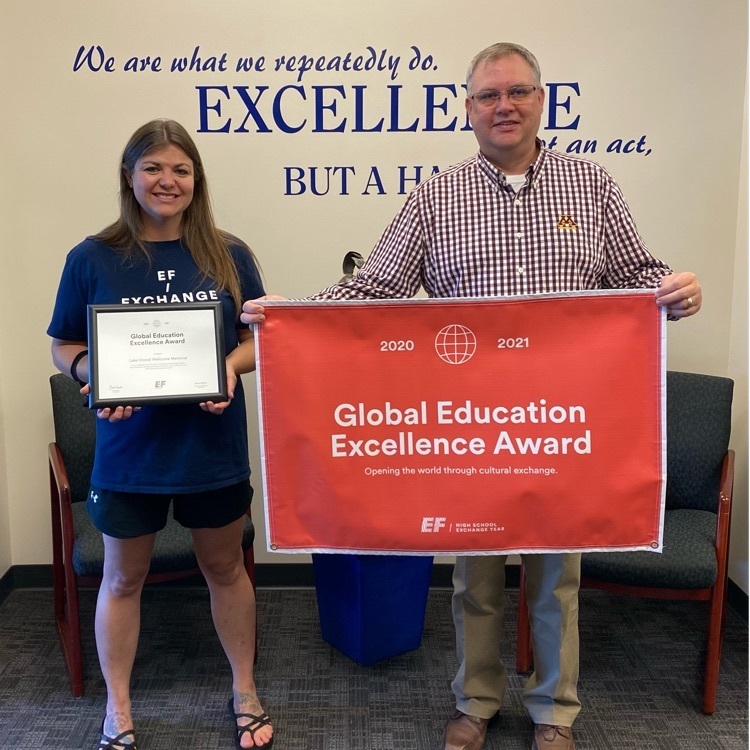 The Secondary yearbooks are here and will be distributed FRIDAY this week. 2021 Senior yearbooks will be sent home with siblings unless the school is otherwise notified. Any other senior yearbooks can be picked up at school. Office hours are 7:30-4pm.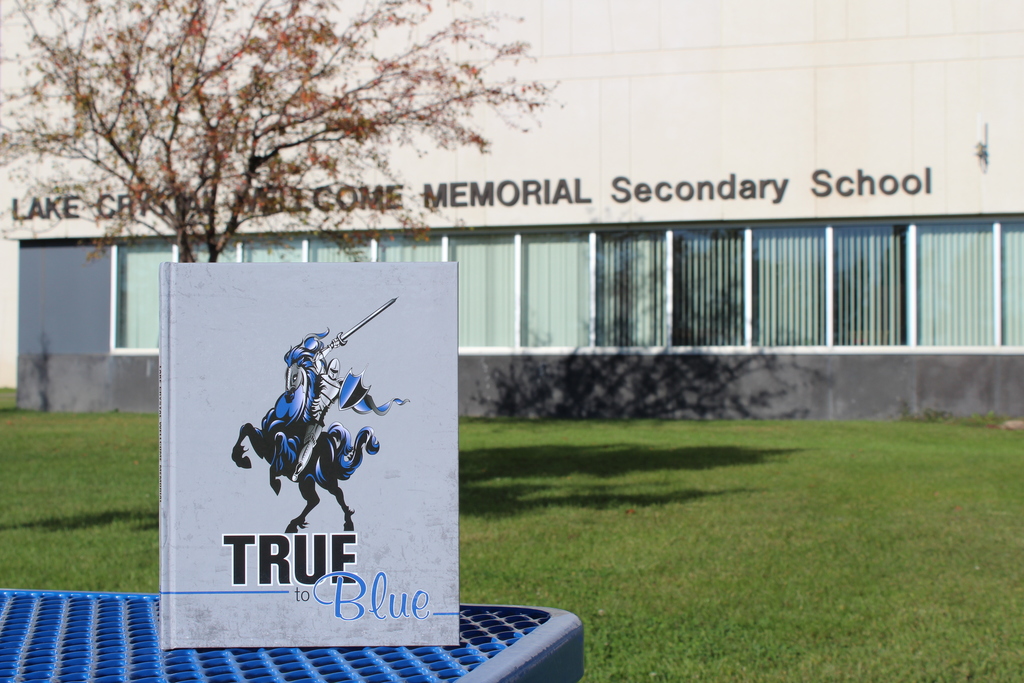 In case you're wondering how to practice kayaking in PE in the gym....wonder no more! Here's how!! Hopefully the kids will be able to get out on one of the lakes next week to put their practice to use!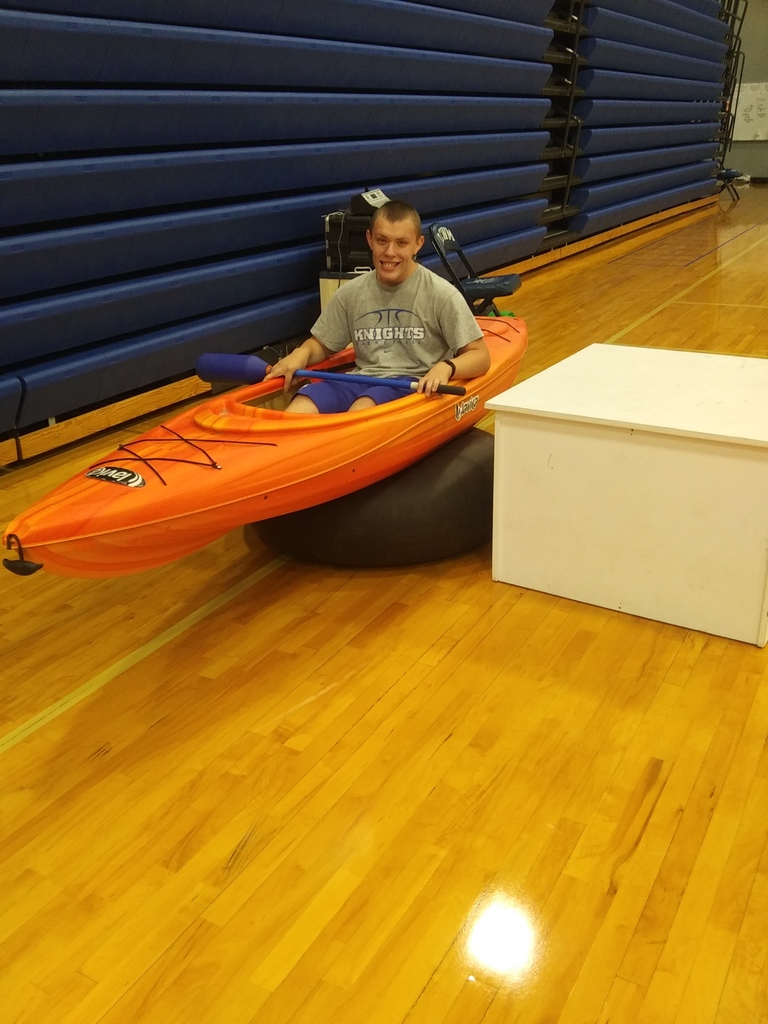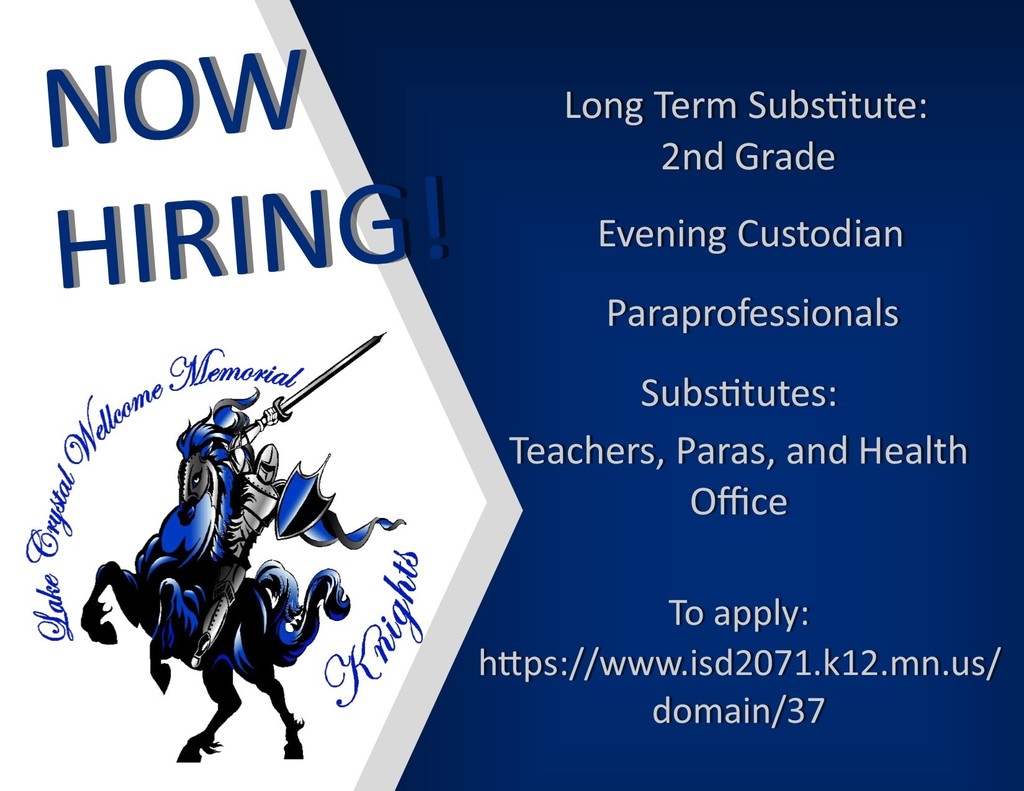 A big crowd watched the varsity football team lose 43-13 to a very good Blue Earth team. Keep playing hard Knights.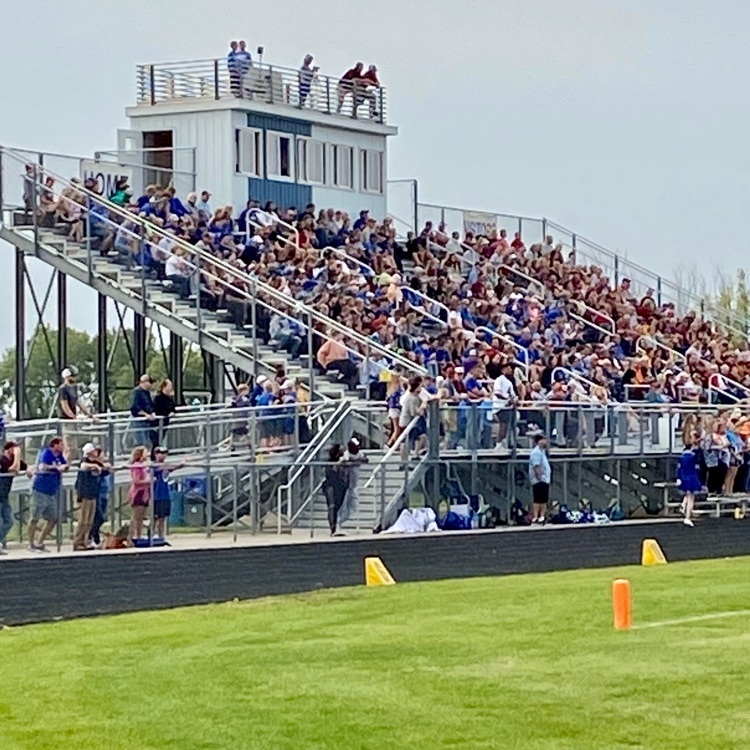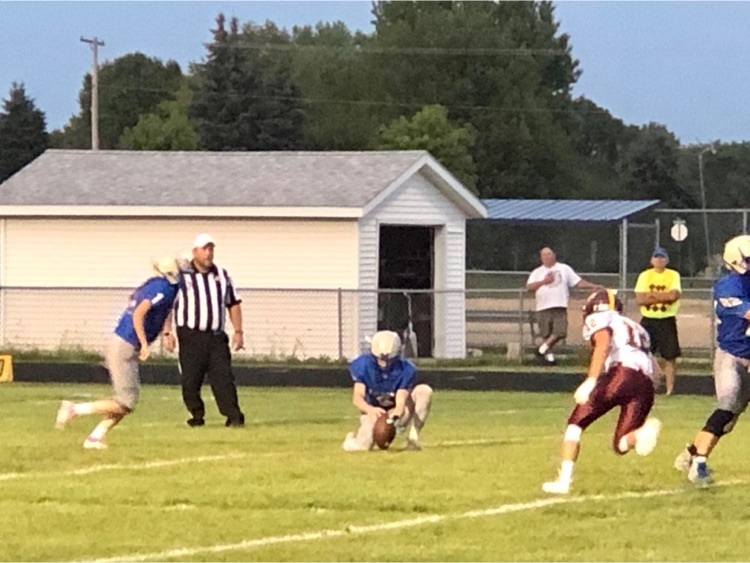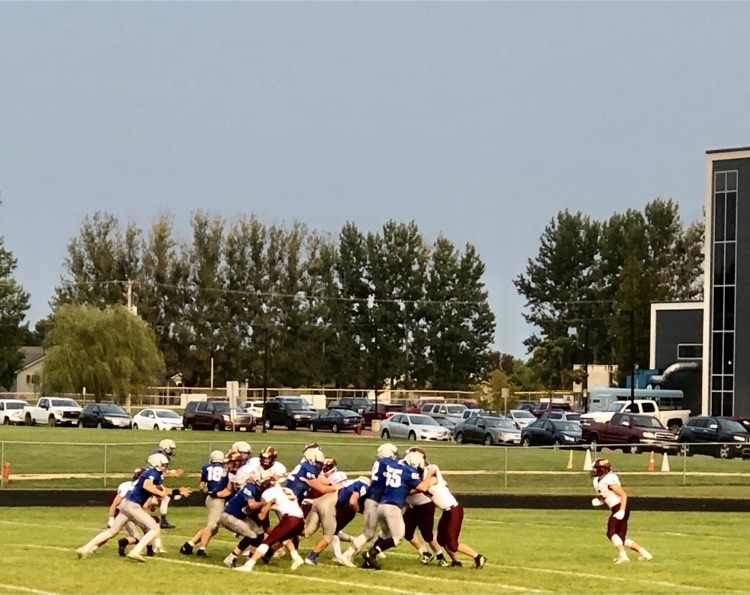 Our 5th and 6th grade Community Ed Volleyball teams started league play today! Fun day with lots of Knights Volleyball!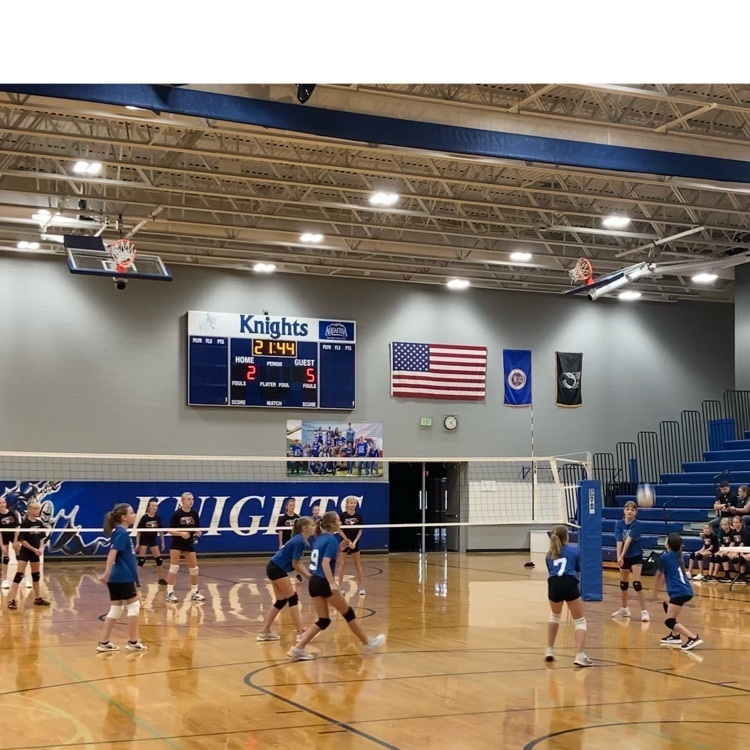 LCWM Secondary PEP Rally. Go Knights!