Mr. Ouren's Lifeskills class visited Welsh Heritage Farm last week! While they were there they learned about the proper way to pick apples, how bees won't sting them if they aren't bothered, the difference between apples when they're ready or not, and also were able to taste test the different varieties they have available, including the apple cider donuts! When they returned, they put together some of their own creations; last week apple crisp and today they are enjoying "apple nachos"!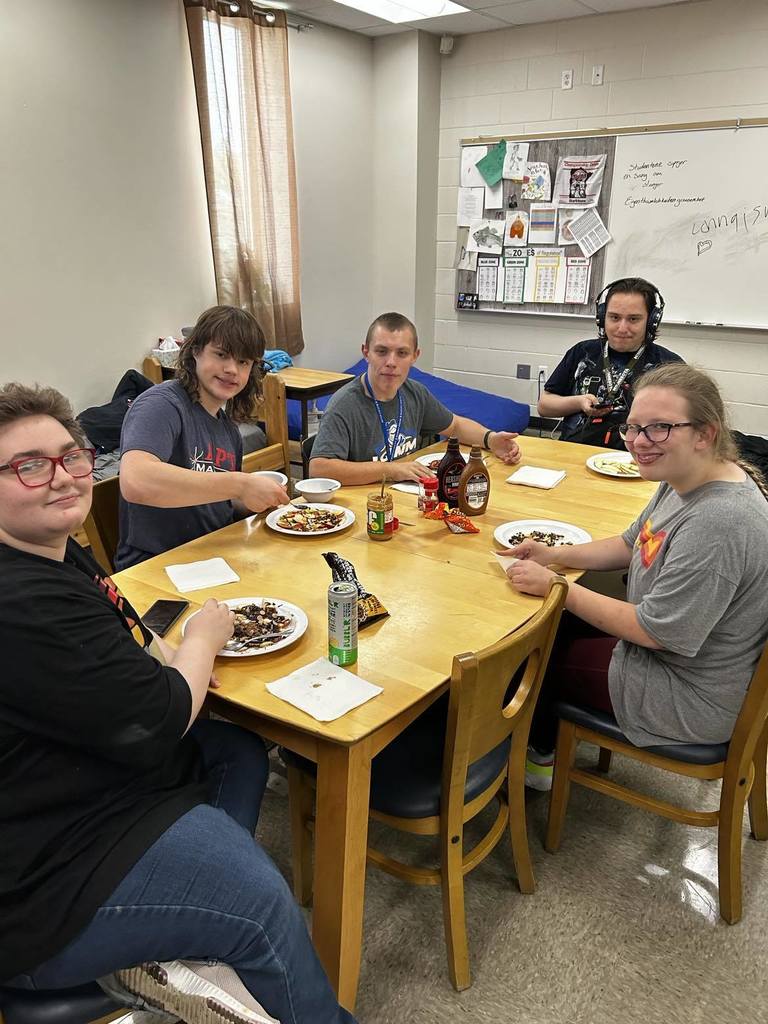 What a beautiful evening last night for our 2023 Homecoming Coronation! Congratulations to Queen Ella and King Jamis!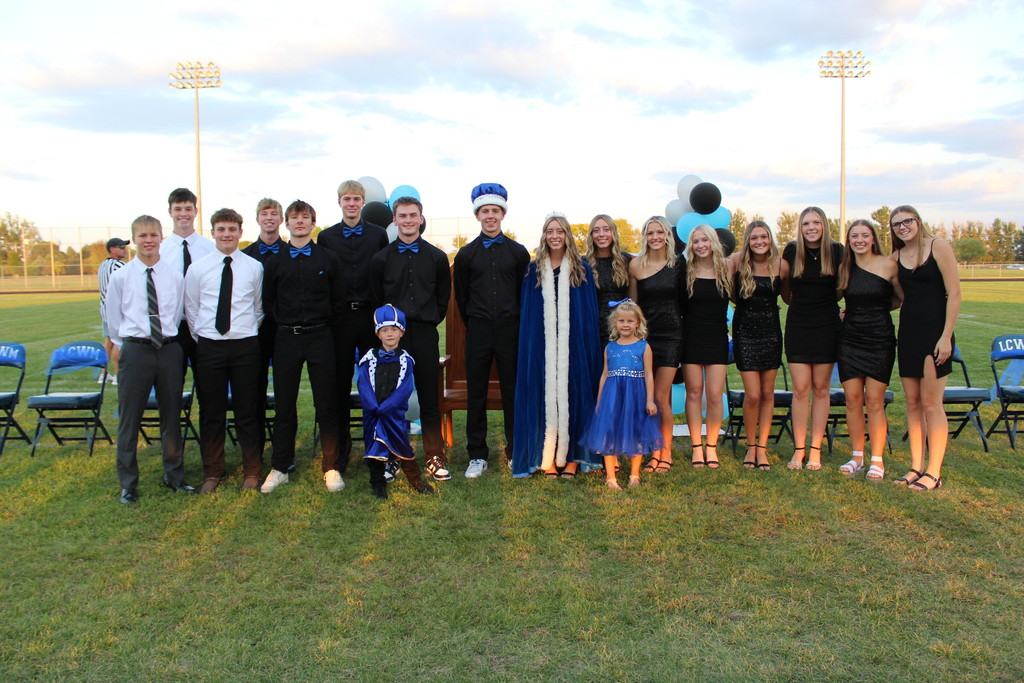 Coronation is tonight at 6:30 pm followed by the Powder Puff football game! Please note, CORONATION WILL BE HELD ON THE FOOTBALL FIELD, not in the cafetorium like other years! We look forward to seeing everyone this evening!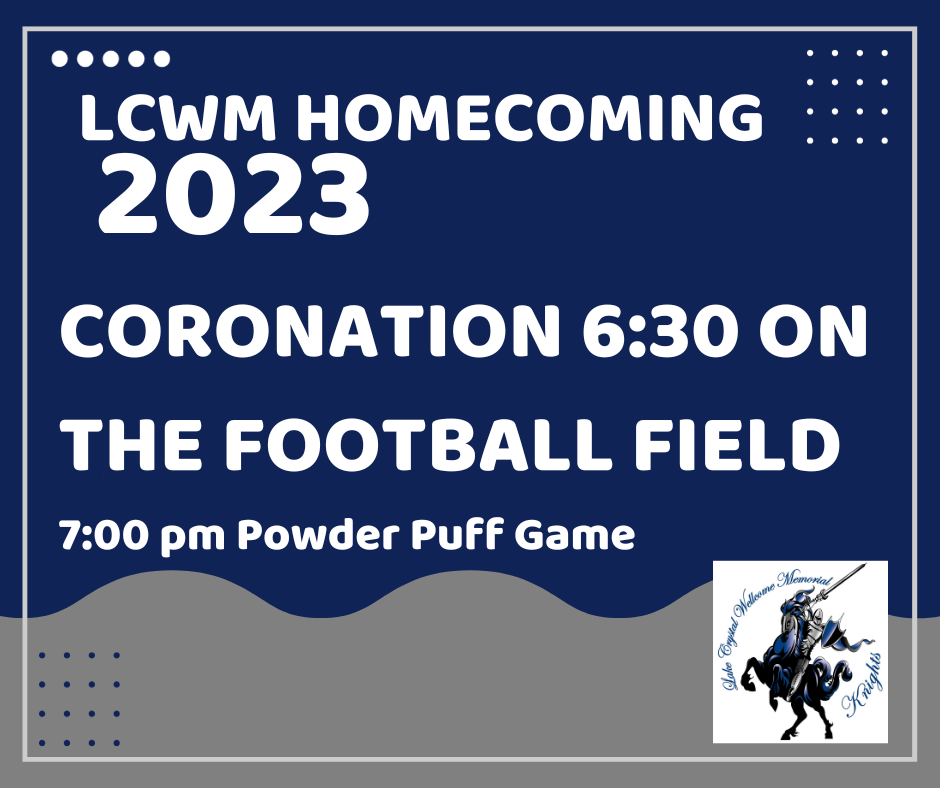 Homecoming week activities!!

Congratulations to our 2023 Homecoming Court!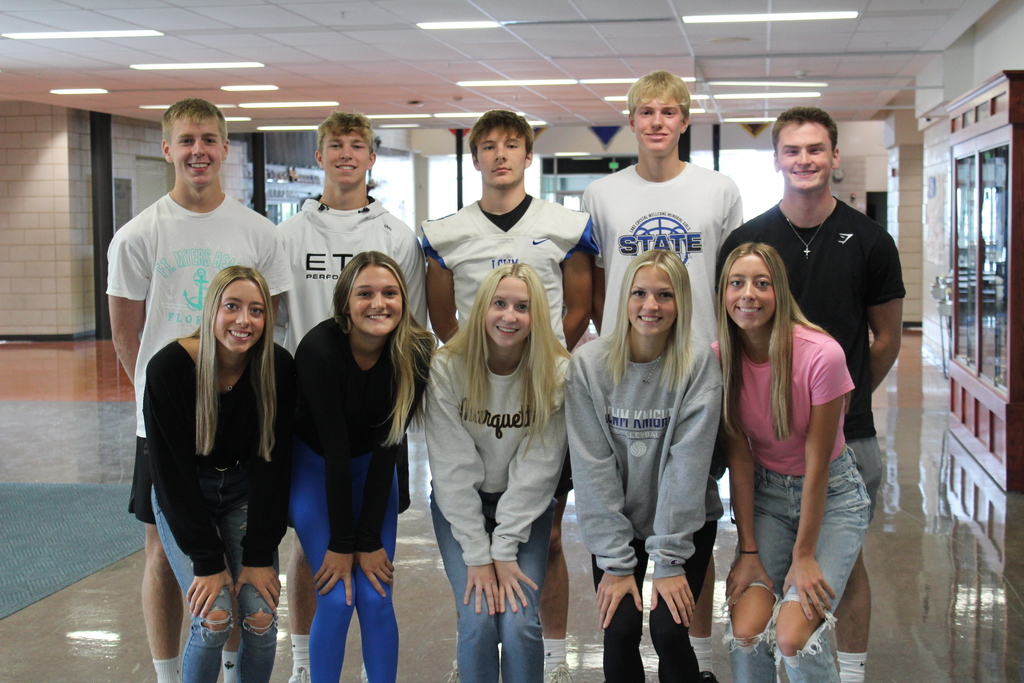 The LCWM Agriculture Department is excited to announce that the greenhouse is close to completion! We invite you to come out and see the investment you have made to our student's education and celebrate the success of the project. Alongside the homecoming celebrations and tailgating on September 22, 2023 we plan to have a short program at 5:30 by the greenhouse. FFA members will be grilling and selling smashburgers so please feel free to join us after the short ceremony for supper and take a look inside the greenhouse!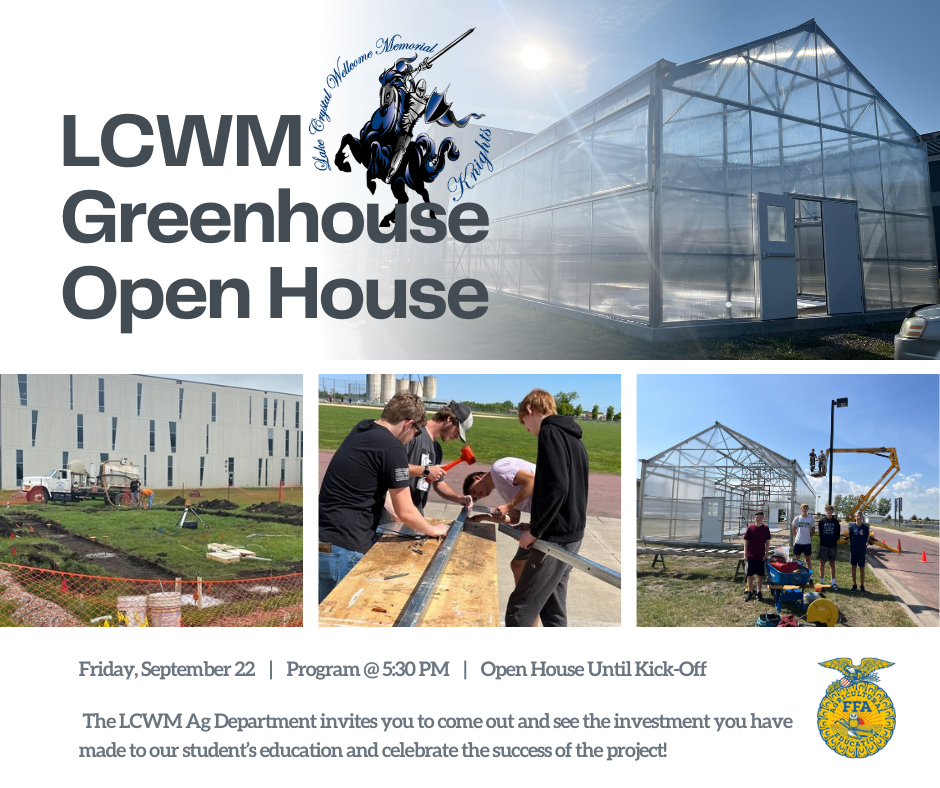 A few of our LCWM Knights Football players stopped by the elementary school this morning to greet students, parents, and staff as they entered the building. They also had breakfast with some lucky students!!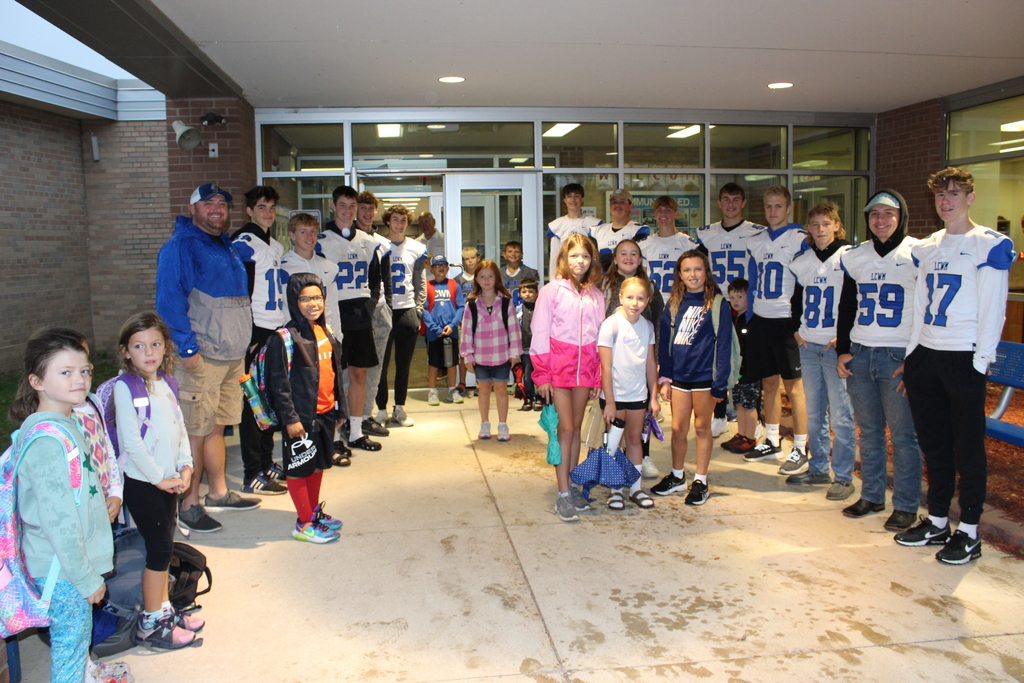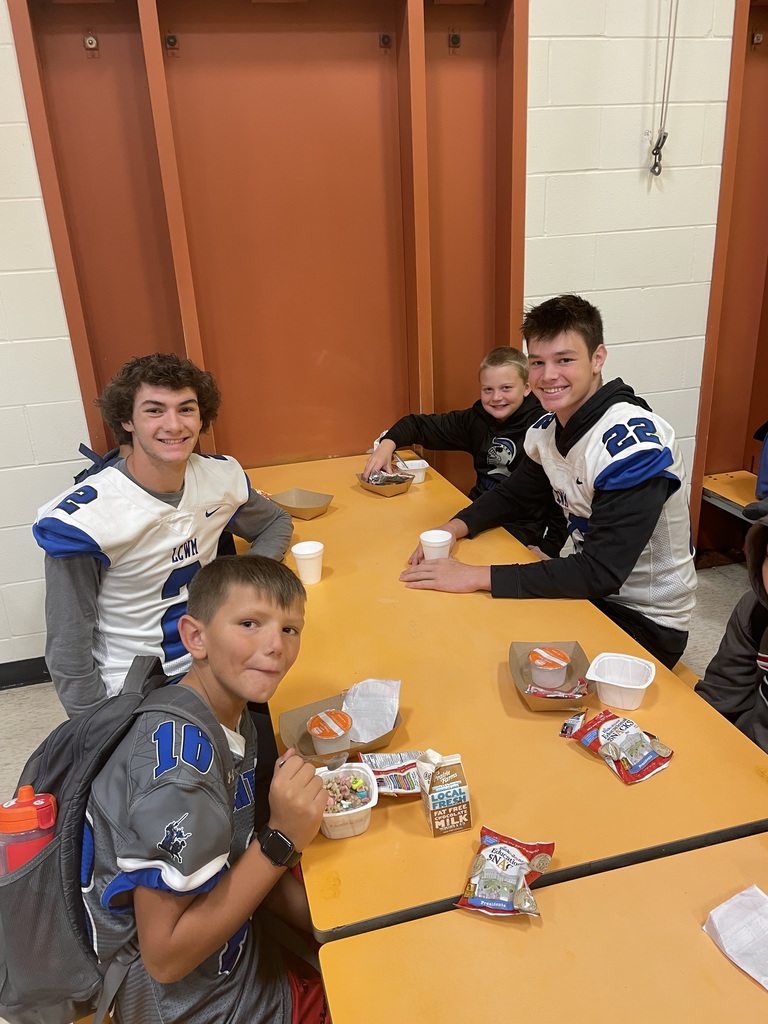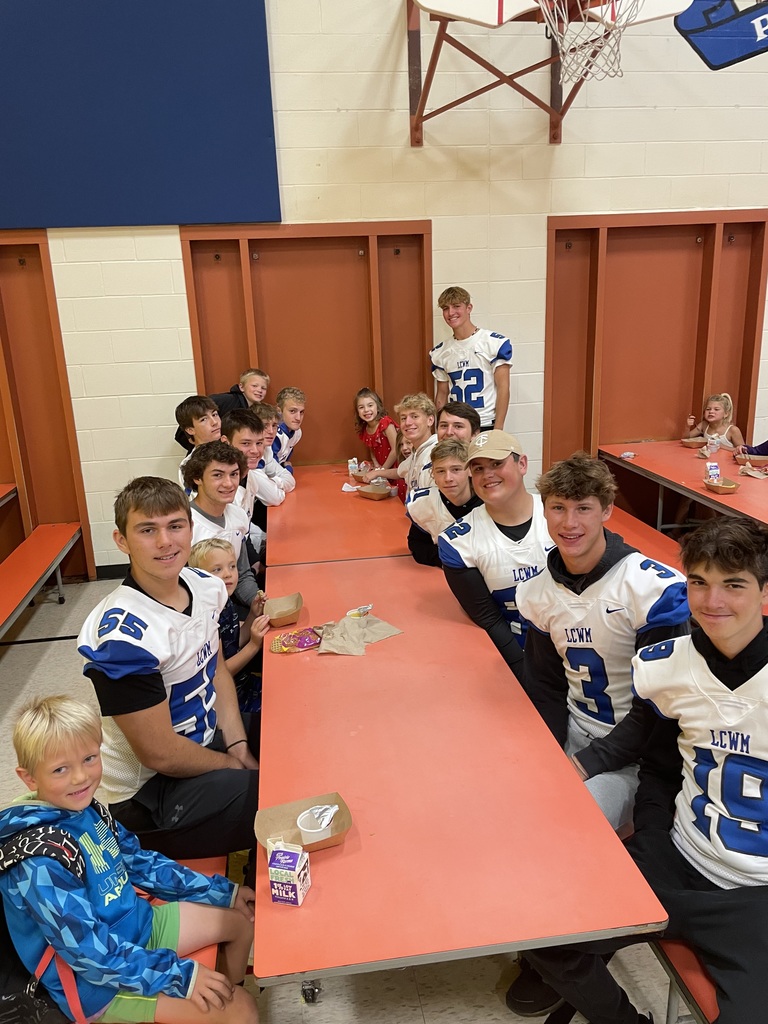 LCWM Elementary School's PBIS (Positive Behavior Intervention Support) Team received a $2500 grant from The Mankato Clinic Foundation. This wonderful grant makes it possible for us to provide incentives for individual students modeling Noble Knight behavior and for school-wide fun days, assemblies, prizes, and so much more. We are very appreciative of the Mankato Clinic Foundation's continued support for our school!

Homecoming is next week!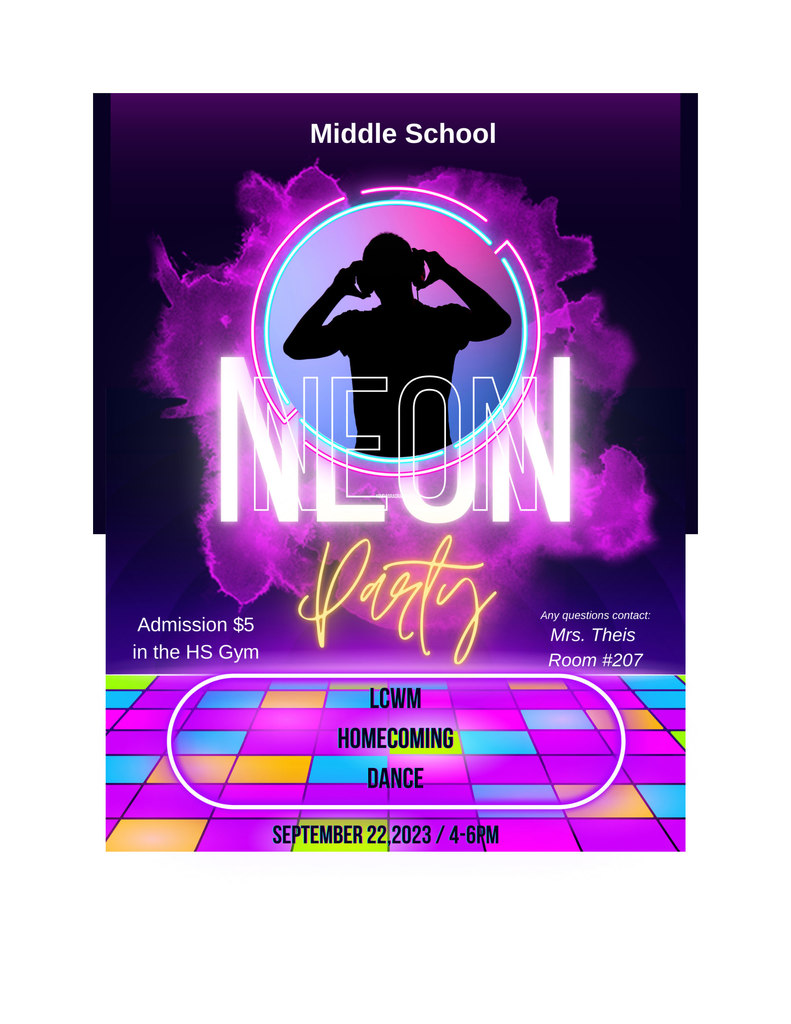 Here are some 5th grade students in one of their first reading classes with our new Curriculum.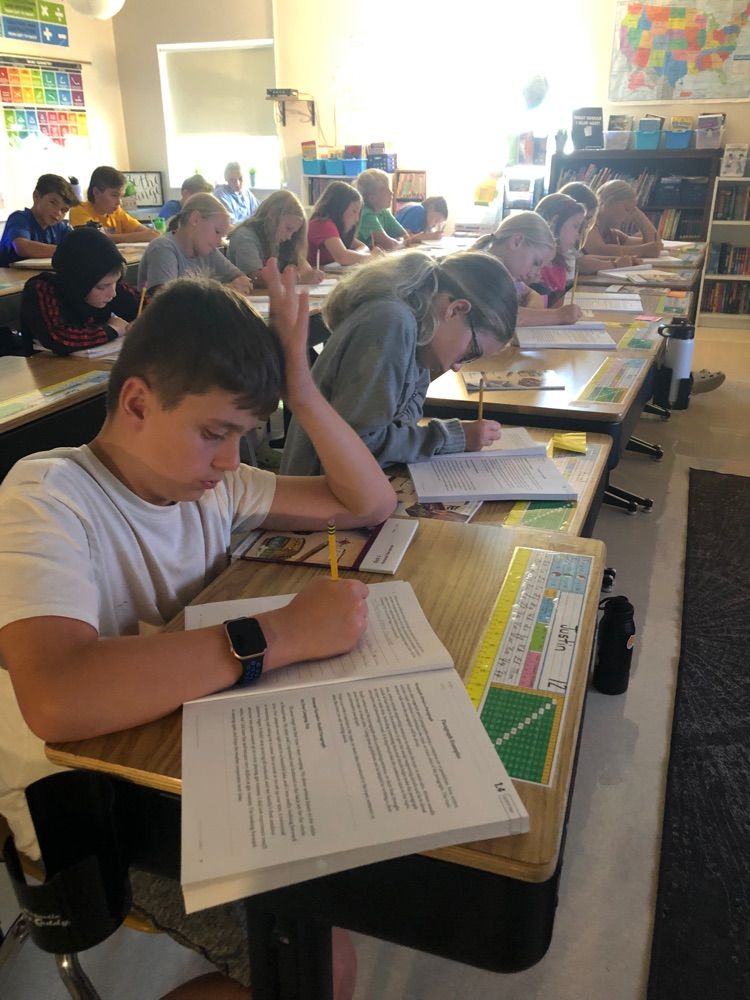 Homecoming is next week already, the 18th-22nd! These are the dress-up days for the Secondary School!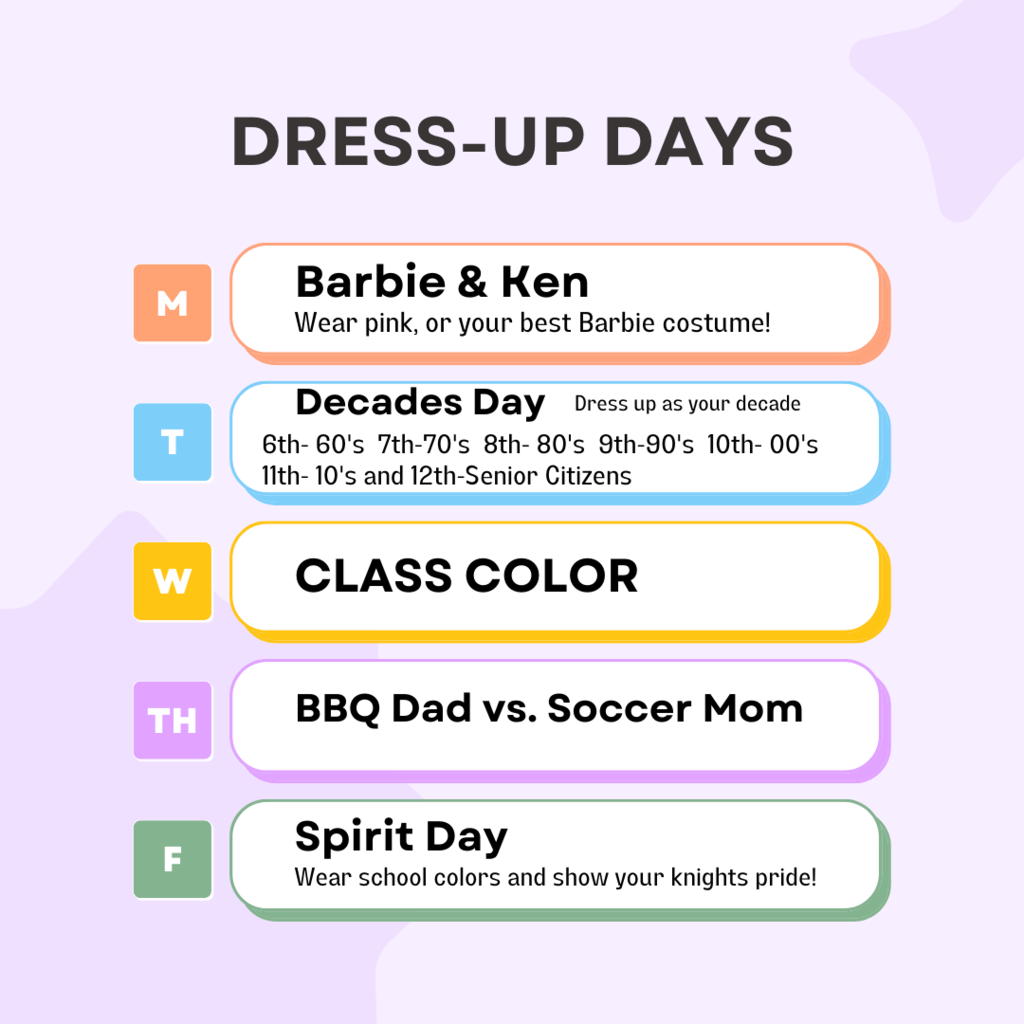 Thank you Cornerstone Methodist Church for supporting our staff in both buildings with a great grab and go breakfast this morning!! It was a great start to the first Monday of the school year!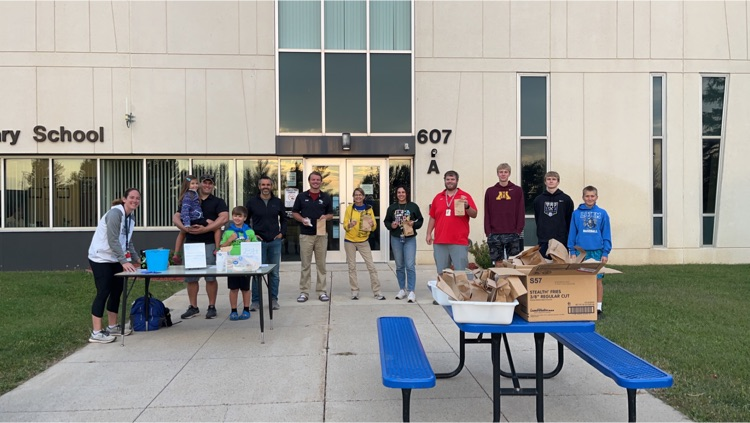 If interested, apply today by sending a letter of interest to Doug Burns, LCWM Athletic Director.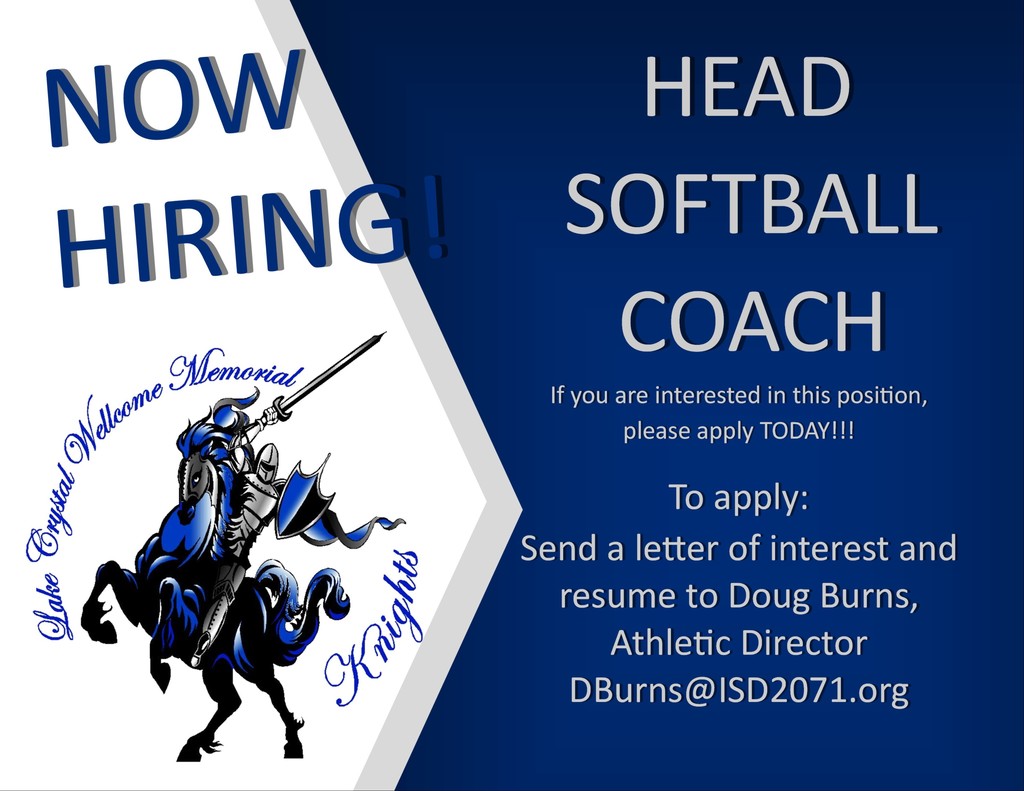 High School Student Council members welcomed new students in grades 9-12 today at the annual luncheon!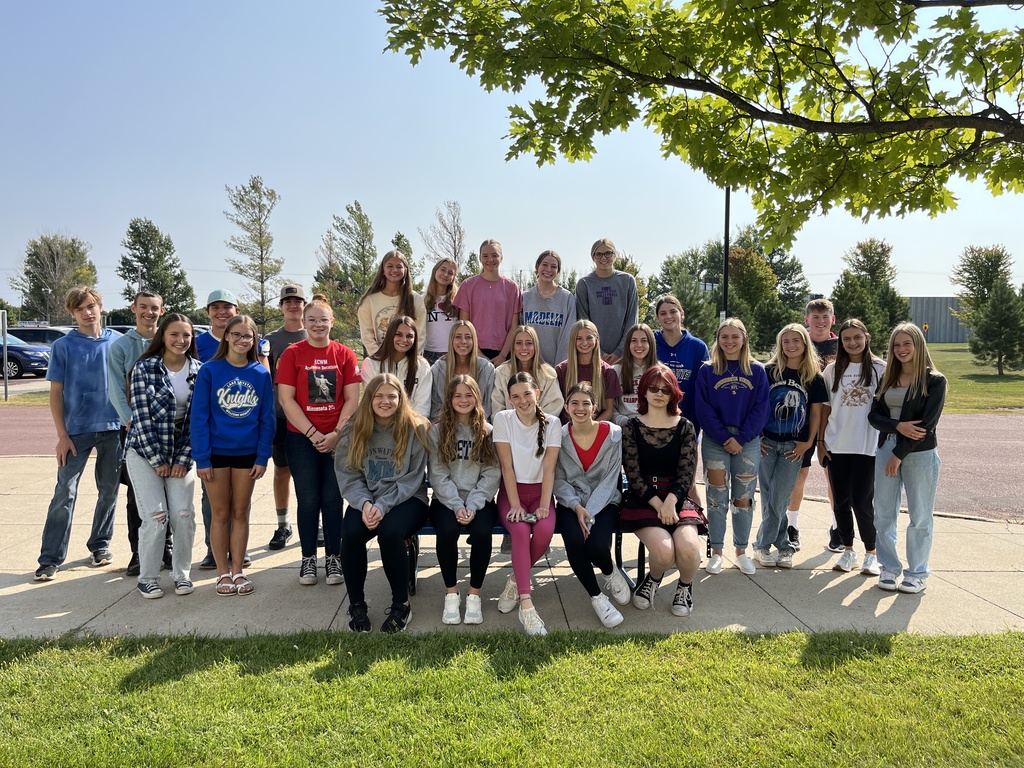 The 2022-2023 Yearbook is being distributed TODAY during 7th hour. 2023 Senior Yearbooks will either be given to a sibling still at school or available to pick up in the HS office between 7:30am-4:00pm. There are only a few extras for sale ($75) if you want to purchase one.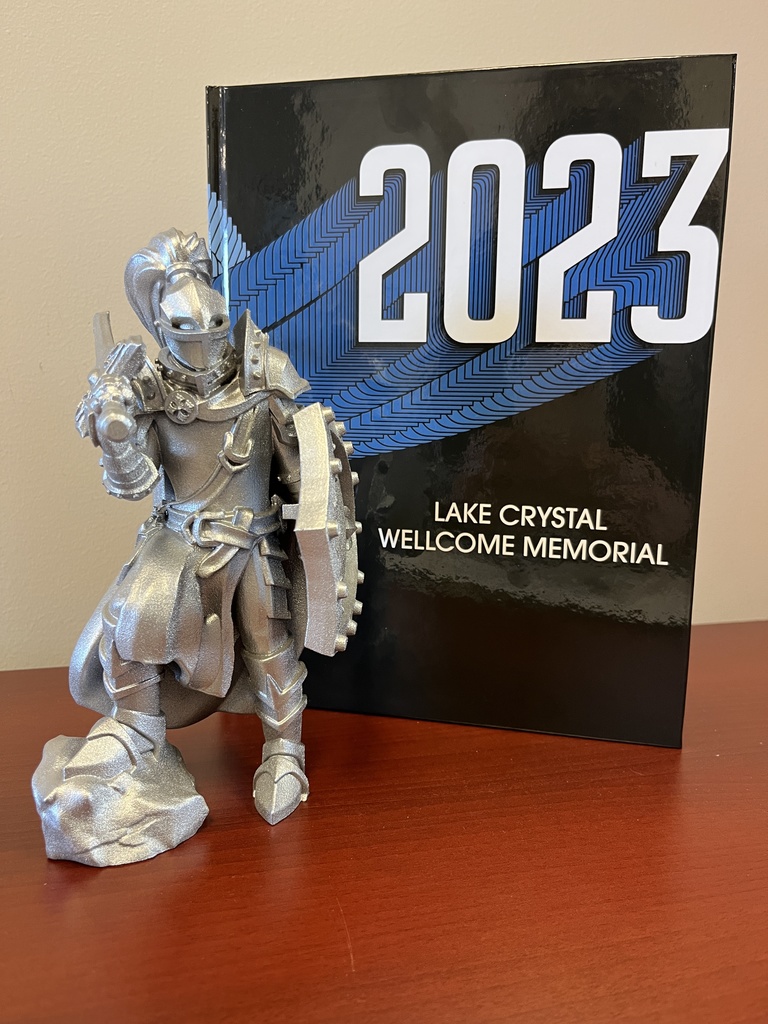 Day one of elementary is in the books!!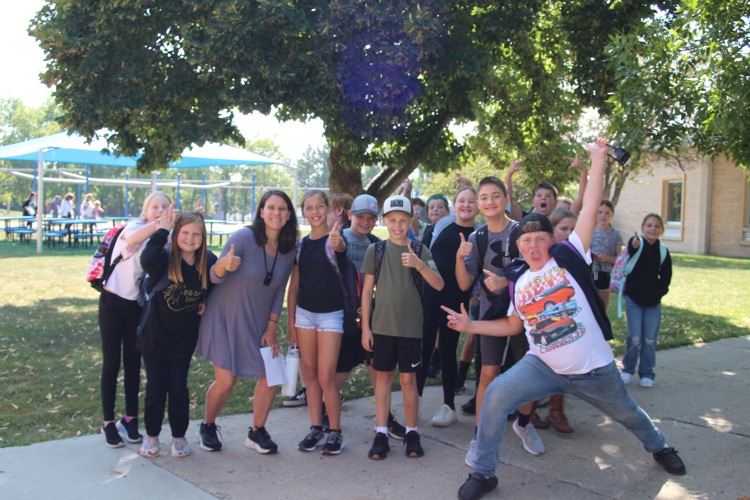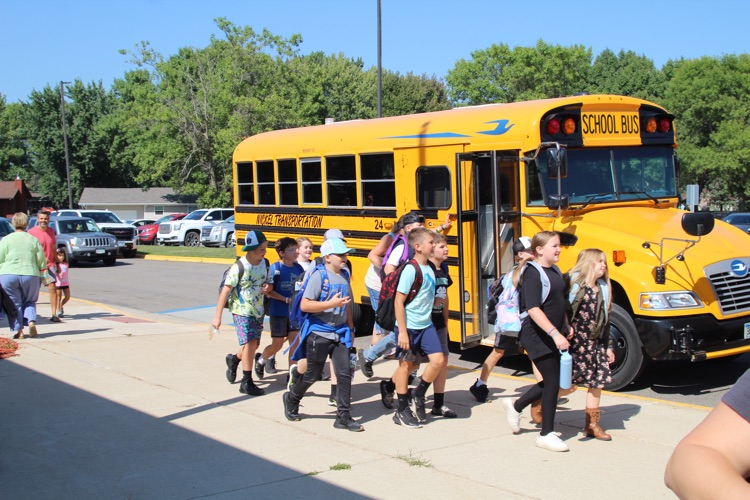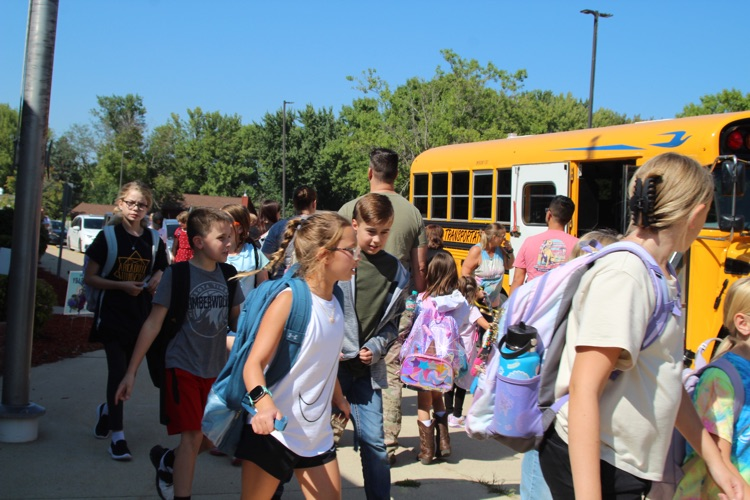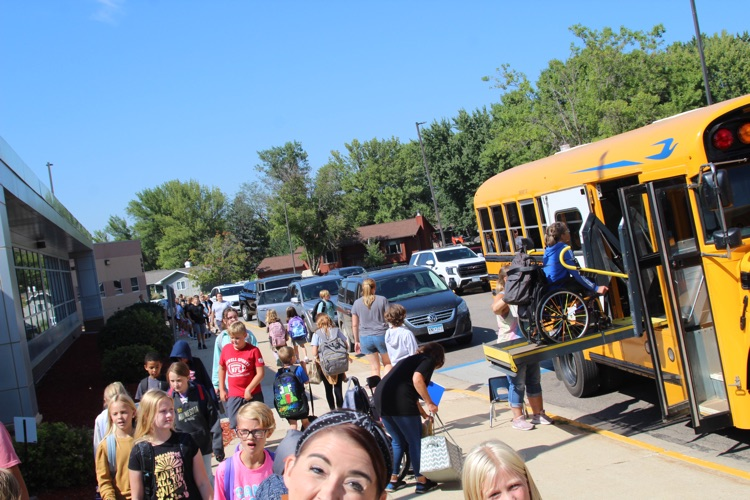 How Mrs. Moline's kinders are feeling about their first day so far...

Thank you, Madelia Health, for the donation of school supplies!!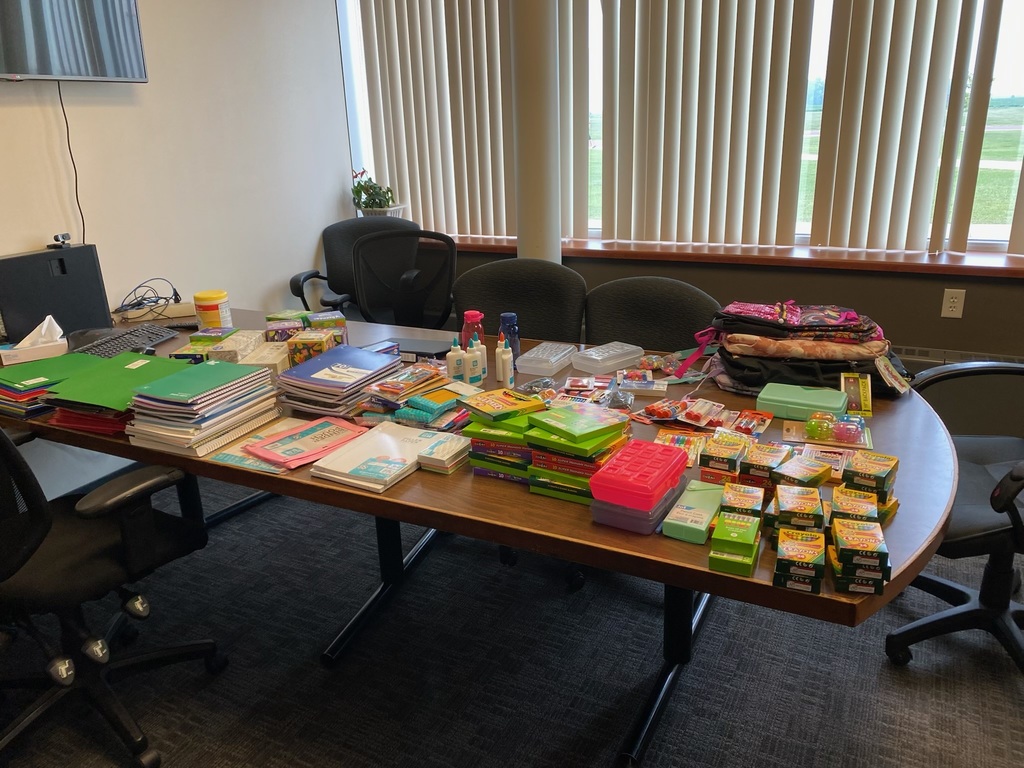 Sixth graders are working on learning the scientific method and predictions. How many cups can Mr. Haphey stack?