Supply lists can be found by clicking the school you want to view in the upper right hand corner of the website. Once you're on that page, click Menu, then click Supply Lists! All of the items your students will need are posted there!!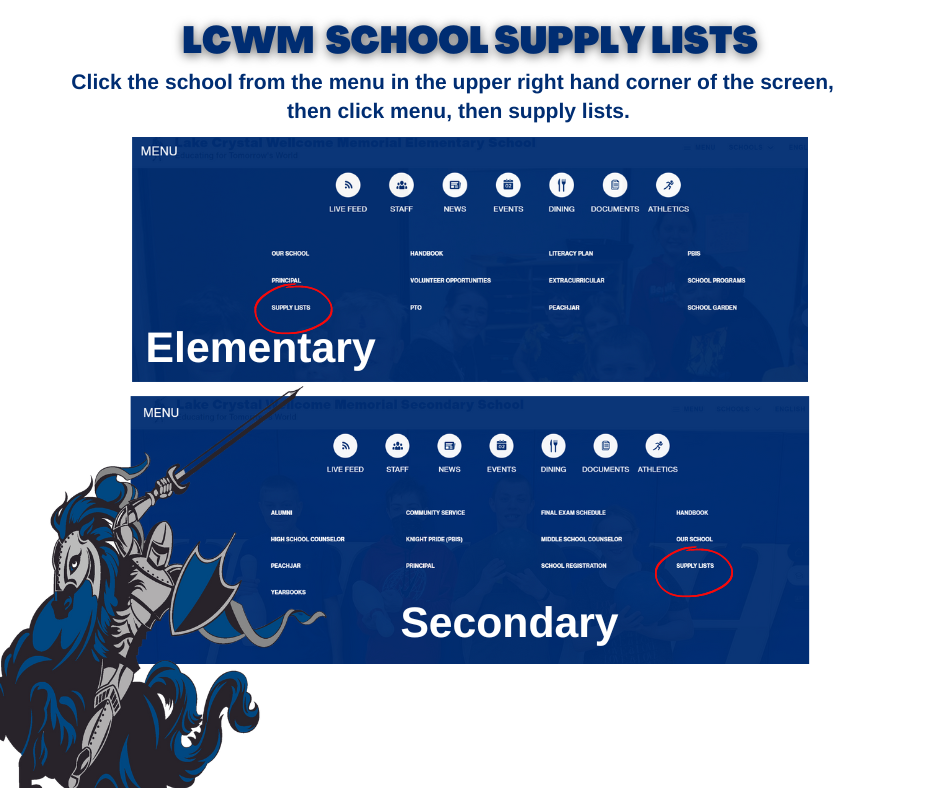 STEAM camp has been going well so far! Math games, baking cinnamon rolls, woodworking projects, theater, bucket drumming and the list goes on!! It's been great to have students in the hallways again!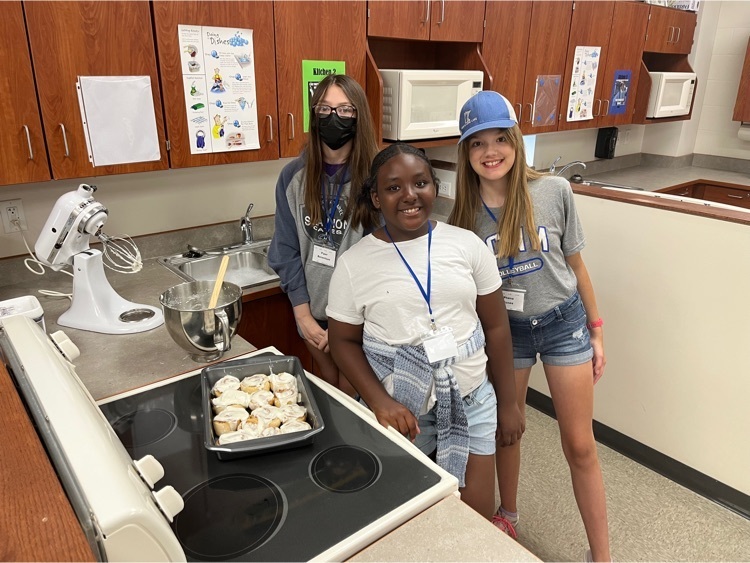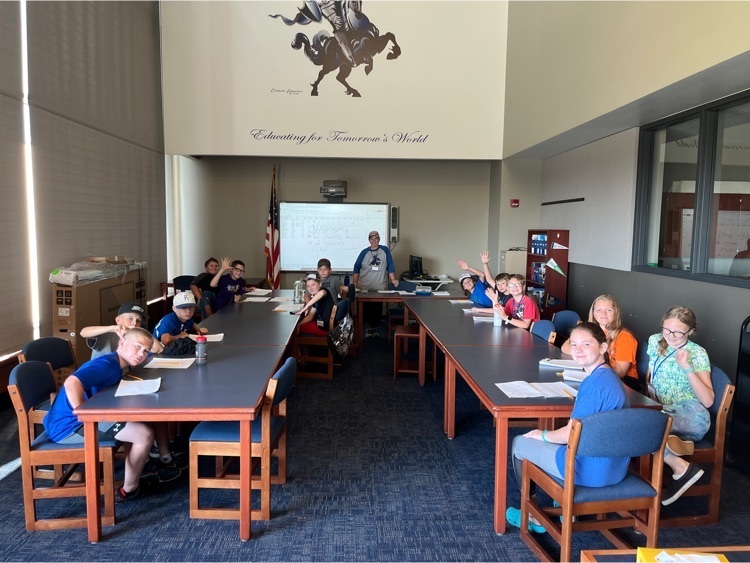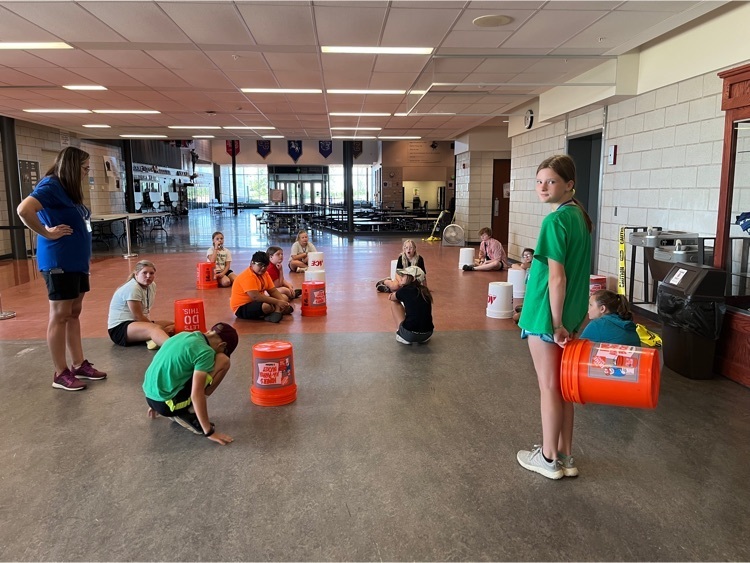 ATTENTION!!! The school lunch from 11:30-12:30 today will be served at THE SECONDARY SCHOOL instead of the Elementary today.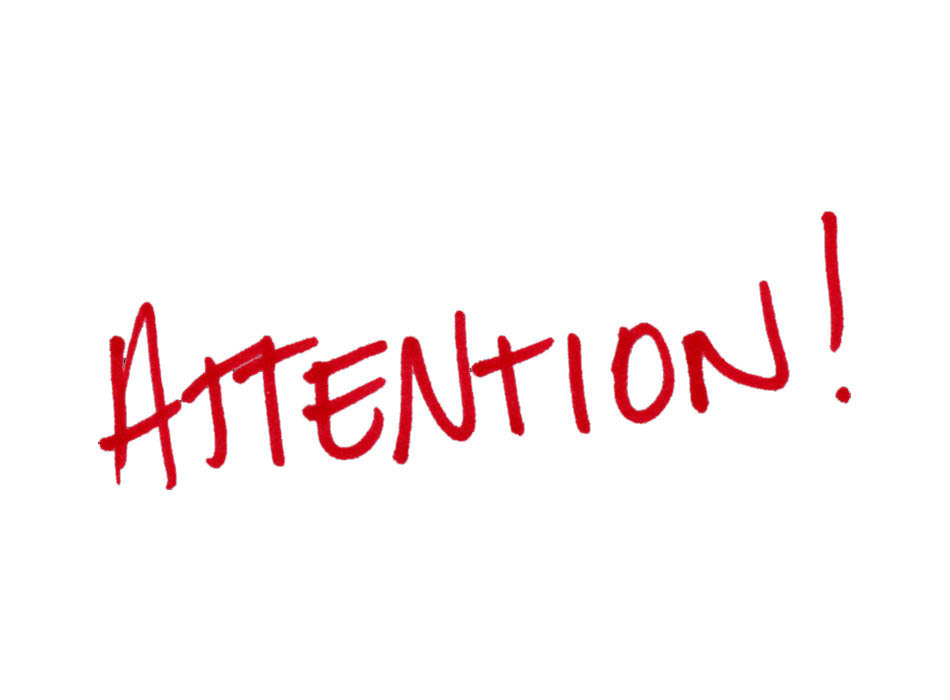 The period for filing affidavits of candidacy for the office of school board member of Independent School District No. 2071 shall begin on August 2, 2022 and shall close on August 16, 2022. An affidavit of candidacy must be filed in the office of the school district clerk and the $2 filing fee paid prior to 5:00 o'clock p.m. on August 16, 2022. To file for the school board, come to the LCWM school district office.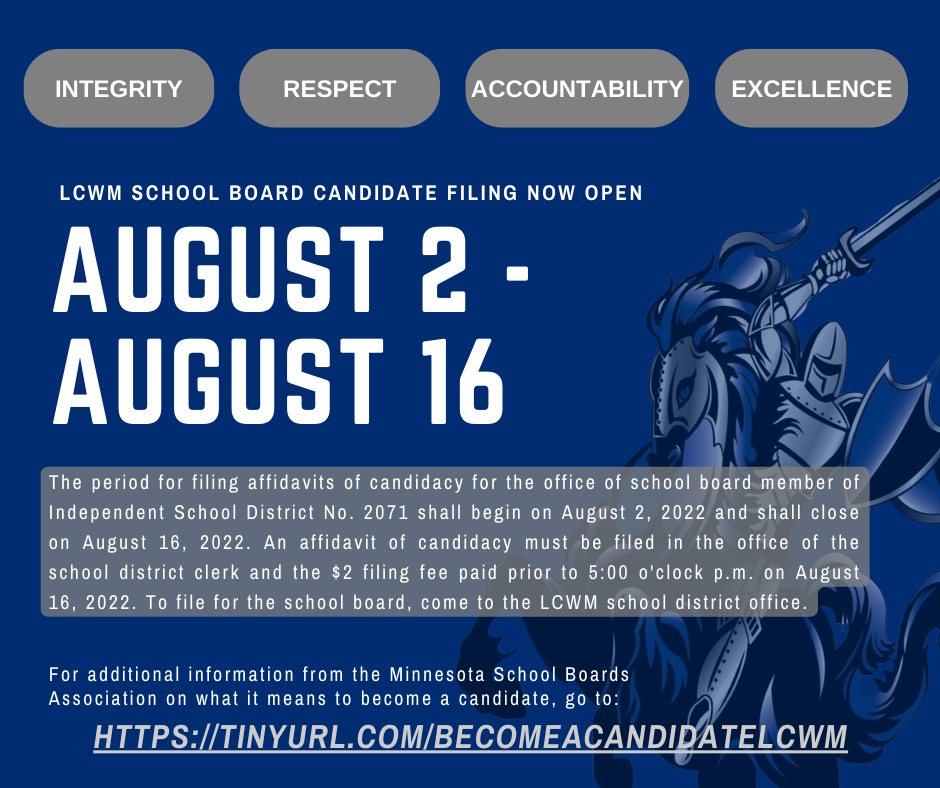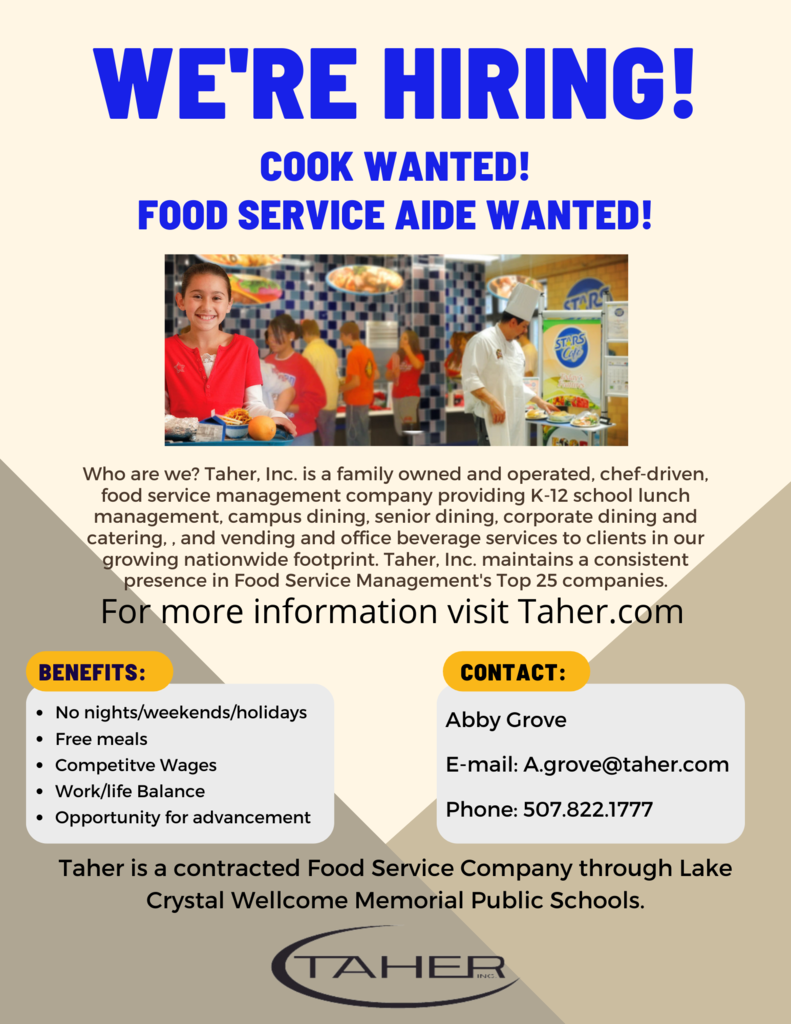 The Summer Learning Program field trip to The Lakes Restaurant! The students did a great job ordering their meals, socializing with friends, displaying great manners, and making their teachers proud!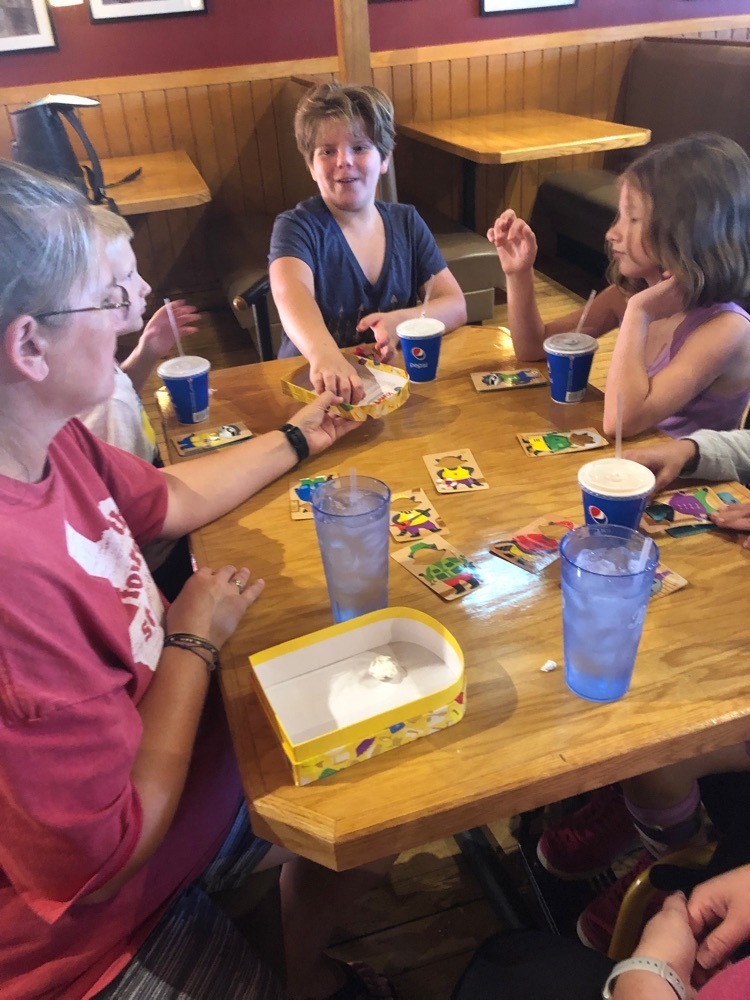 Coming to a mailbox near you..... The annual Celebration of Success Publication will be hitting your mailbox and newsstands in the area within the next few days! Take a look and see how many names and faces you recognize! It's AWESOME to see so many of our student's successes and school events all highlighted in one publication! If grandma or grandpa want a copy or if you need another one, they will be distributed to area businesses for you to take! Check Kevin's Market, the LC Chamber, Vernon Center Lumber, Minnstar Bank, the Rec Center, and more!! A special thank you to the teachers and staff who contributed information to be highlighted!!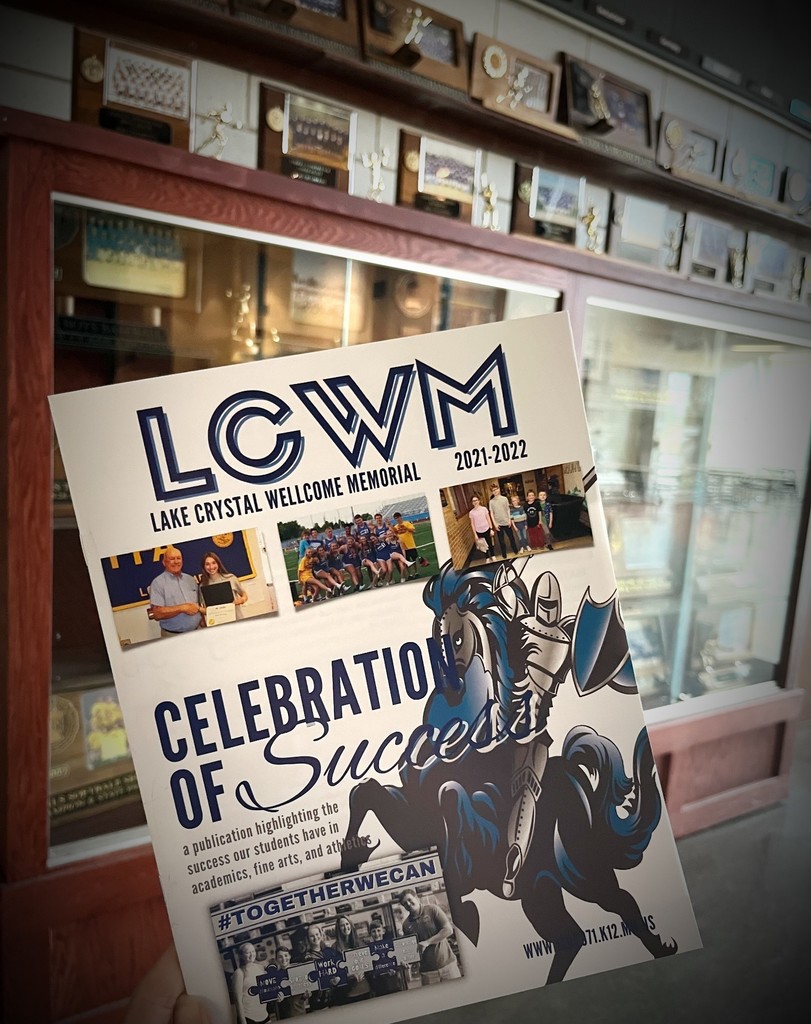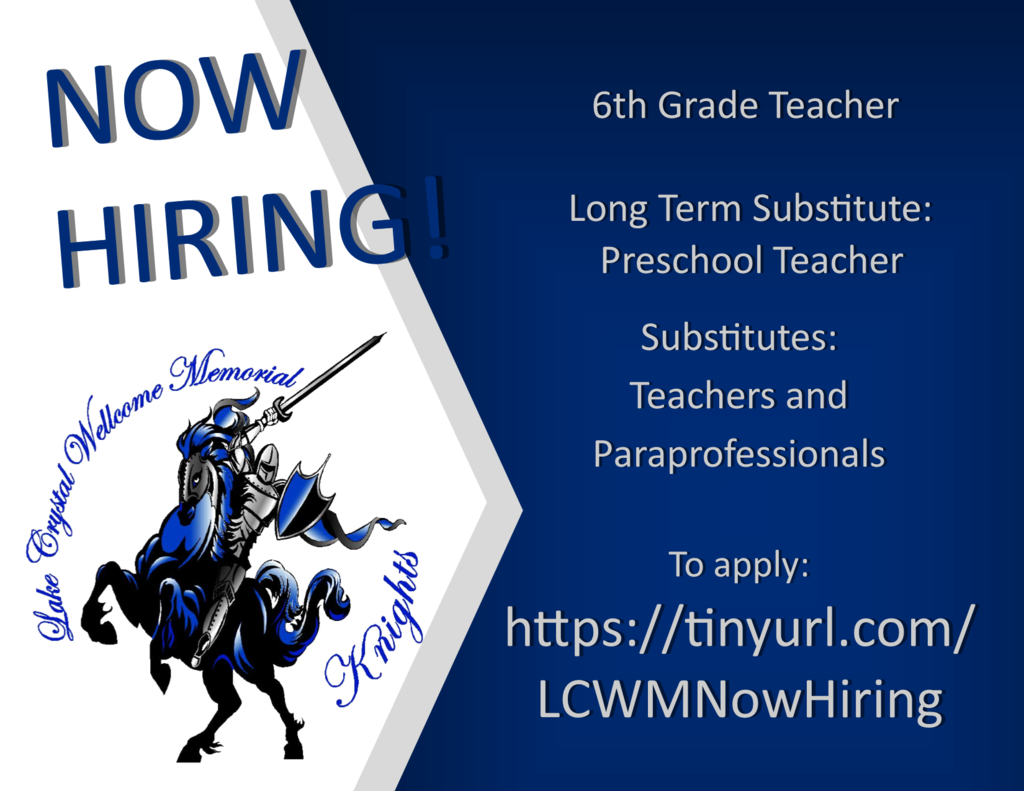 Here is the breakfast and lunch menu for the summer! It starts on Monday!!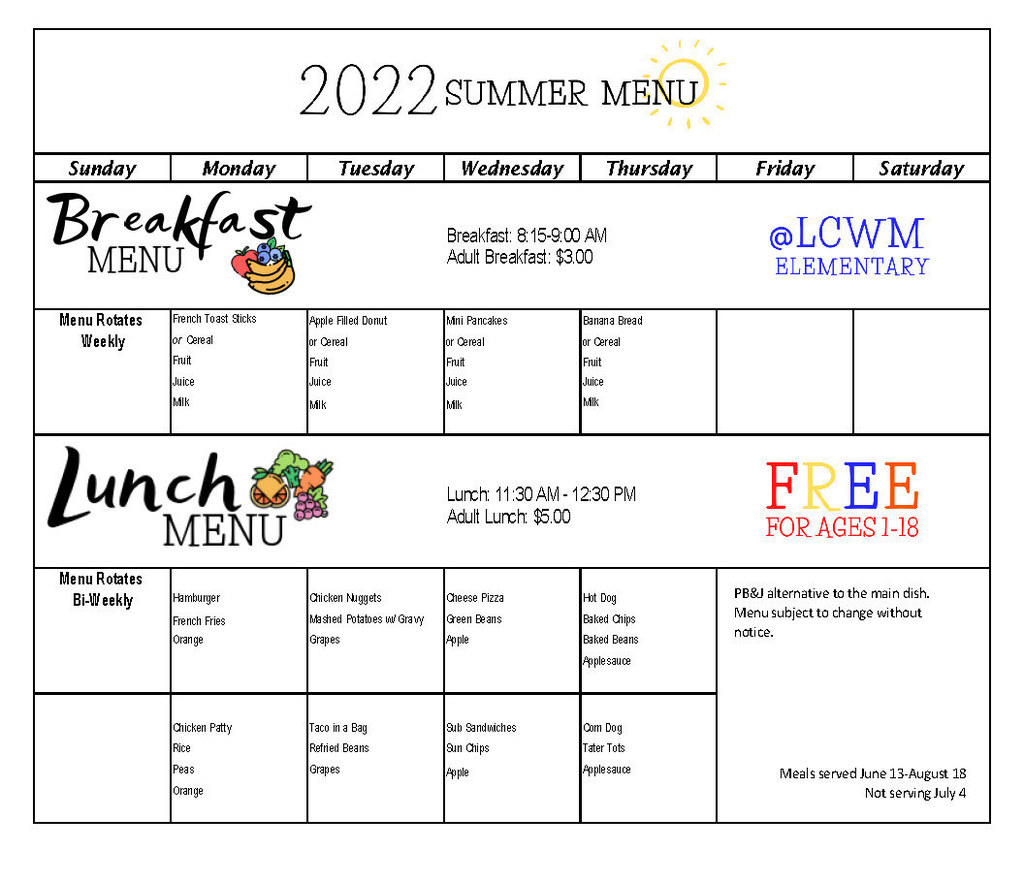 The LCWM School Board of Education will be conducting its annual Superintendent Evaluation. As part of this process the school board is soliciting input and feedback from school district residents and staff. Survey responses are confidential and will be reviewed and analyzed by the school board. Please complete this survey by 11:59 pm on Monday, June 20, 2022. Thank you for your participation! Here is a link to the survey:
https://forms.gle/HPr9FosSkwFSDTV28

It's the last day of school and six of our faithful "lunch ladies" are hanging up their school aprons and beginning retirement! (Marla will be helping with the summer meal program still so she's CLOSE!) How many of you attended here that now have kids in the district that these ladies have served? It's been fun hearing the stories these ladies have of ALL the kids they've fed over the years!! Thank you Marla, Kathy B., Kathy I., Kathy L., Cheryl, and Terrie for your many, many years of service in the LCWM District and literally feeding generations of our students! We are so thankful for each one of you and your devotion to our students! Enjoy your retirement!! Please add your congratulations to this post, send them a note and wish them well when they're out and about in the community! Share a fun memory or what your favorite meal that they've made too, if you'd like to!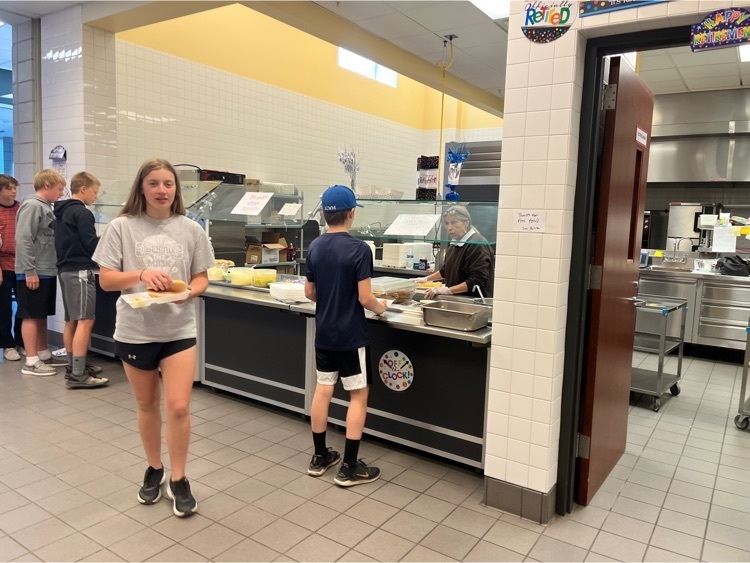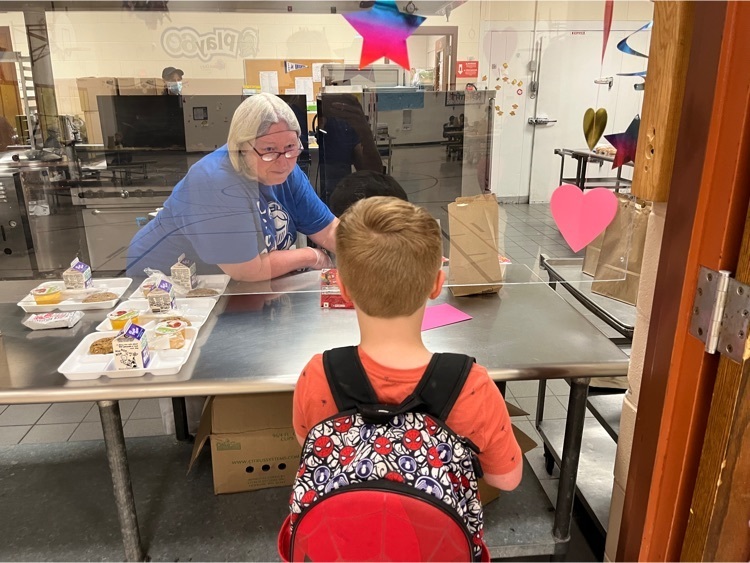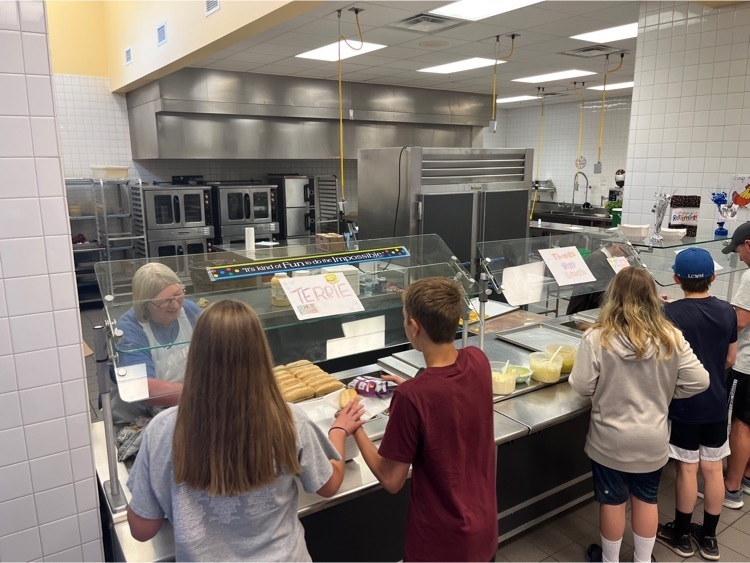 Kindergarten graduation! Meet the class of 2034!

The class of 2022 just walked the halls of the elementary for the last time as "students"!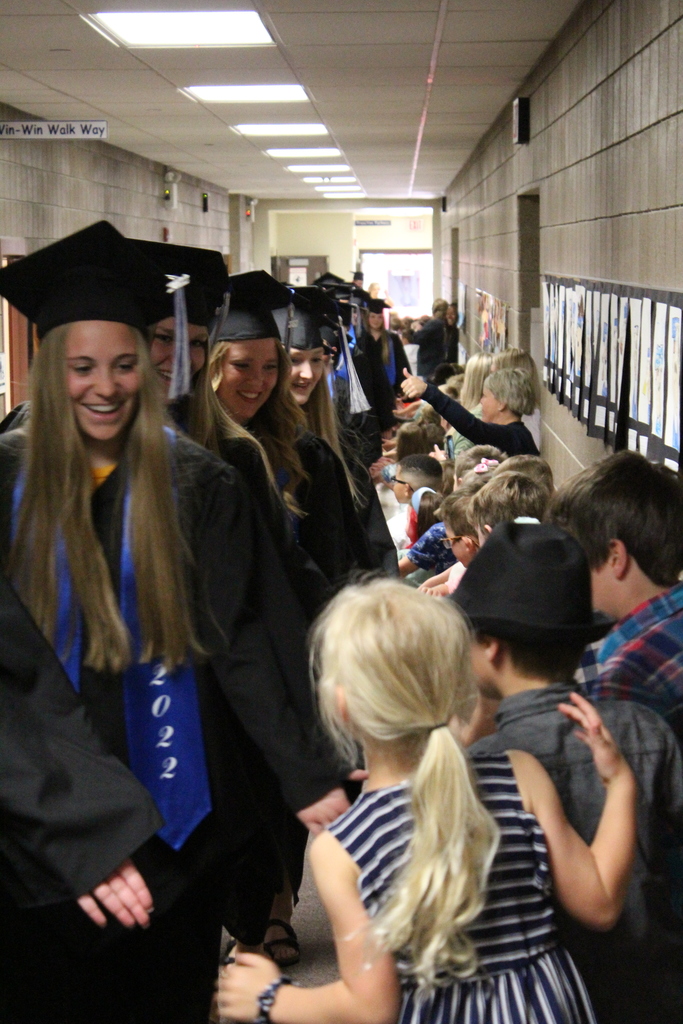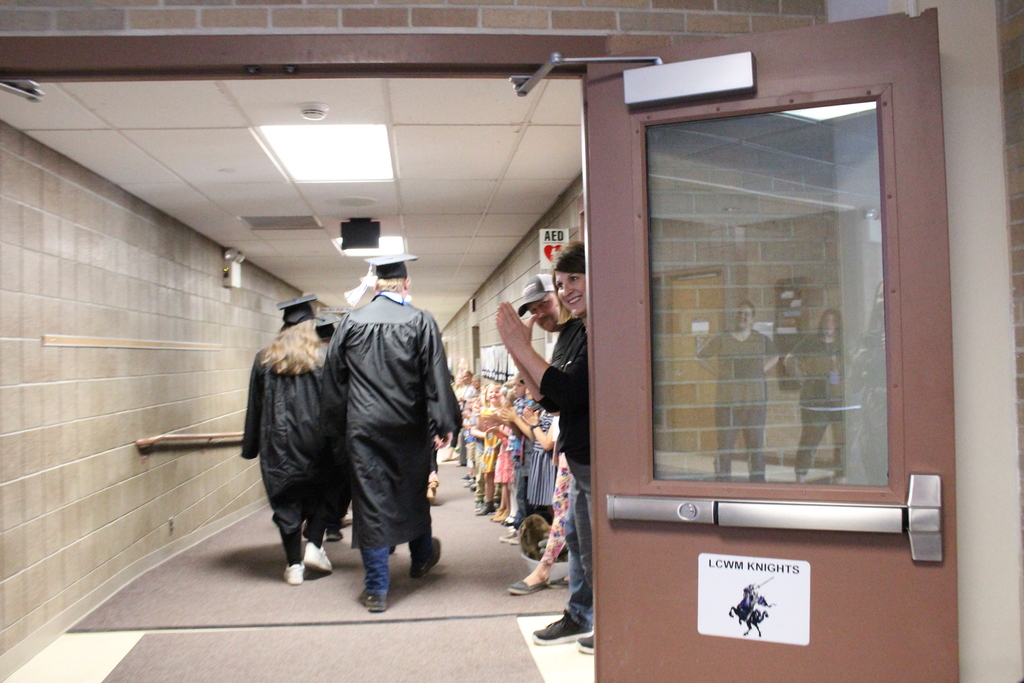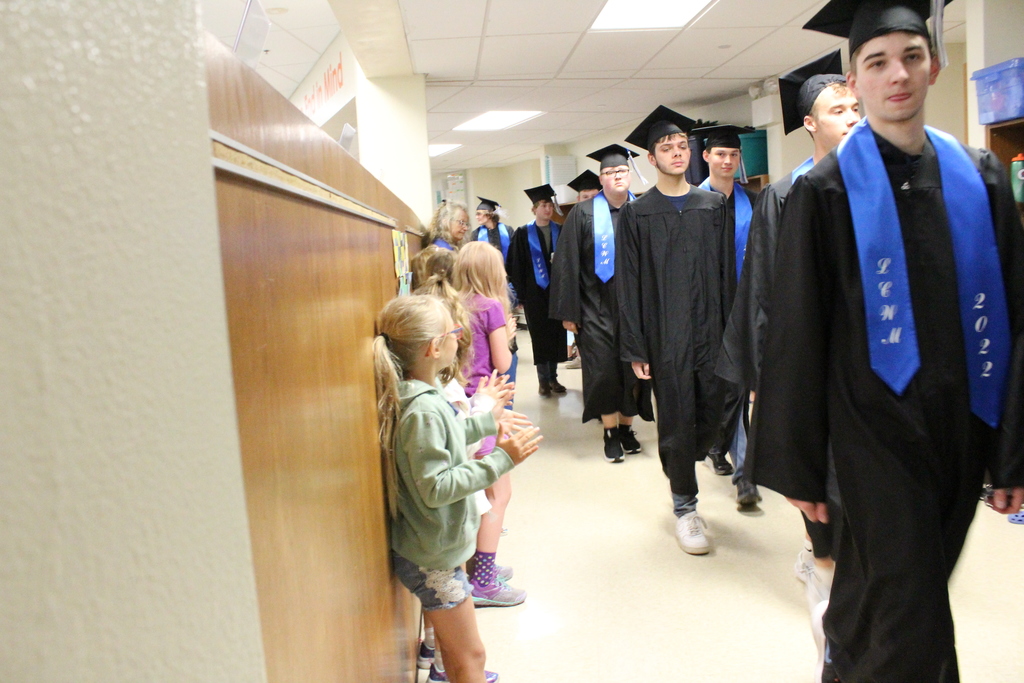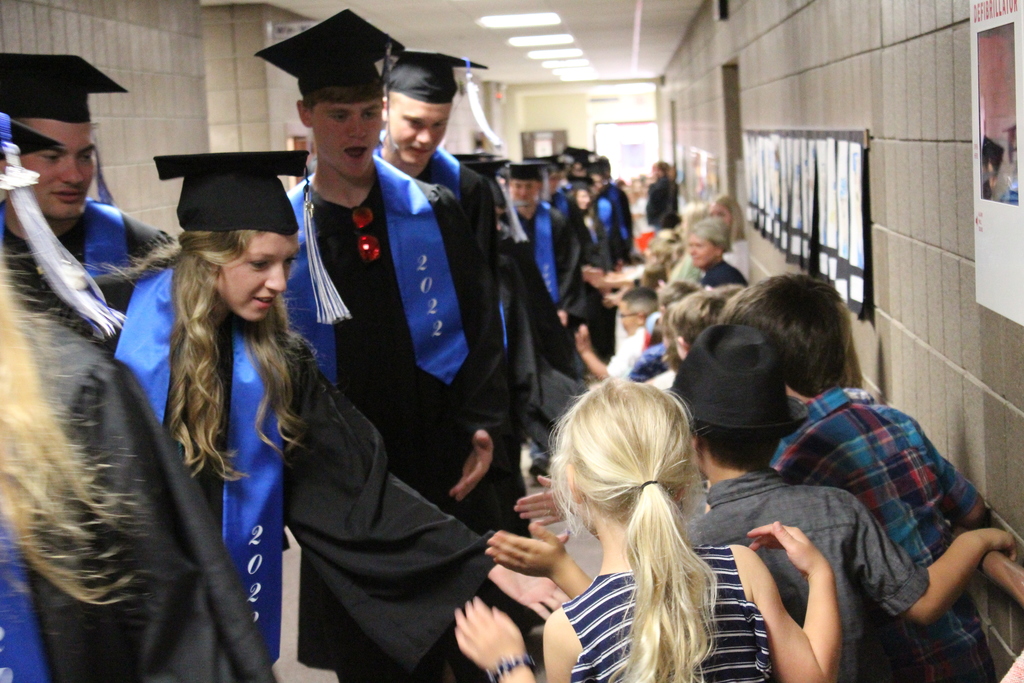 Good news!! Even though the school year is ending, we will still be offering free breakfast and lunch to anyone ages 1-18 at NO COST TO THEM!! Adults are also able to eat breakfast for $3 and lunch for $5! We will be starting this on June 13 (Monday through Thursday) at the Elementary again! Please share this photo and help us get the word out!
It was a perfect day for students to sit outside and eat snow cones! Thank you so much for making them for every student and staff member Adam De Leon...that's about 500 snow cones!!!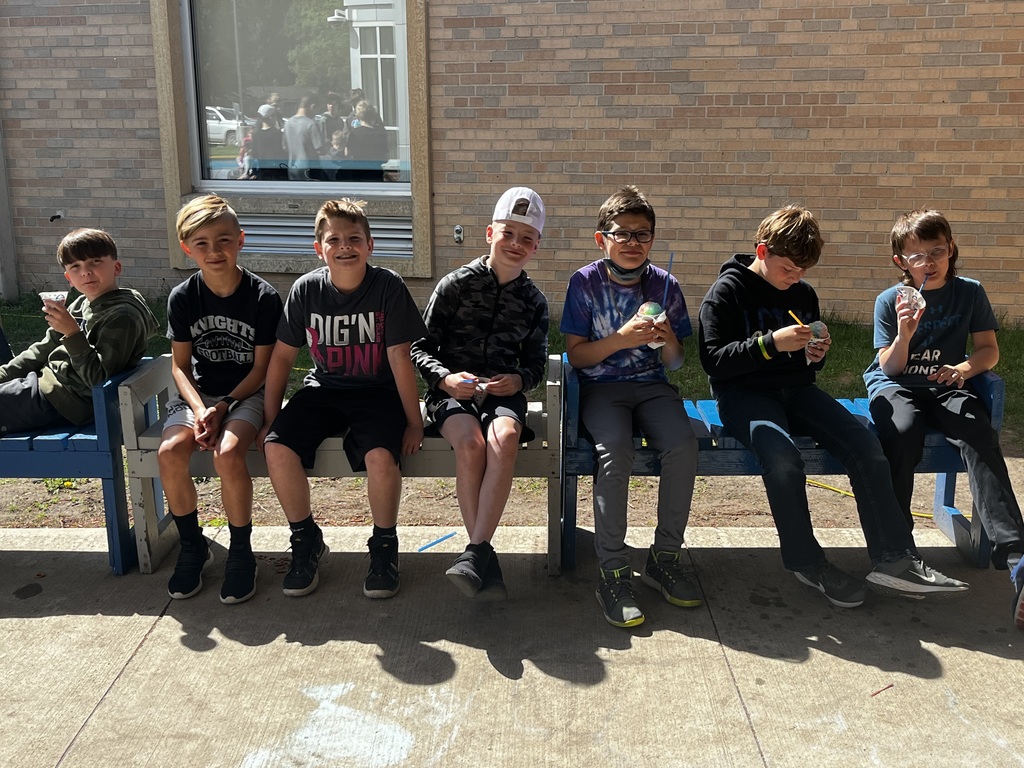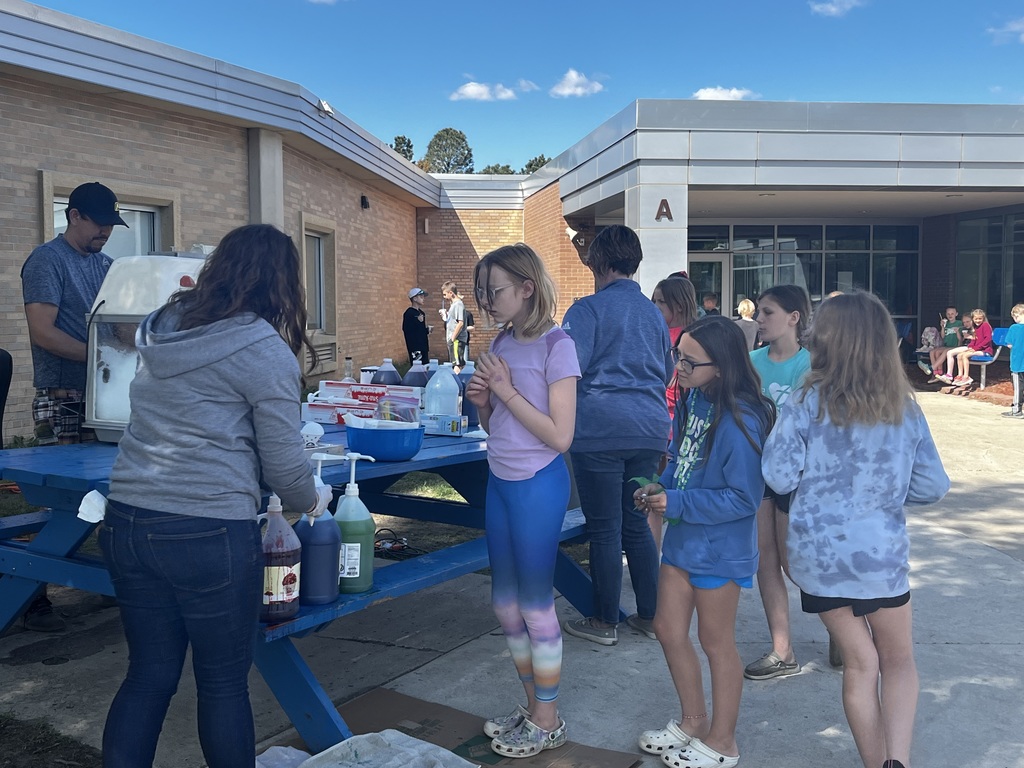 Local musician and songwriter, Ben Scruggs performed and shared his original music with the LCWM 5th grade choir students. What a great musical experience!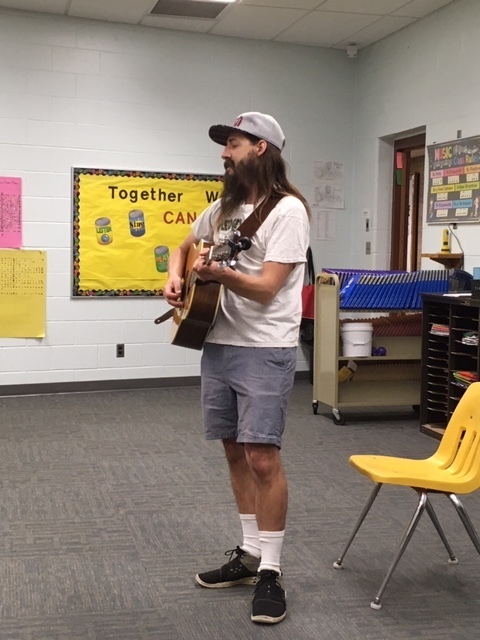 While we were out and about taking photos, we couldn't help but snap some photos of these amazing art projects too!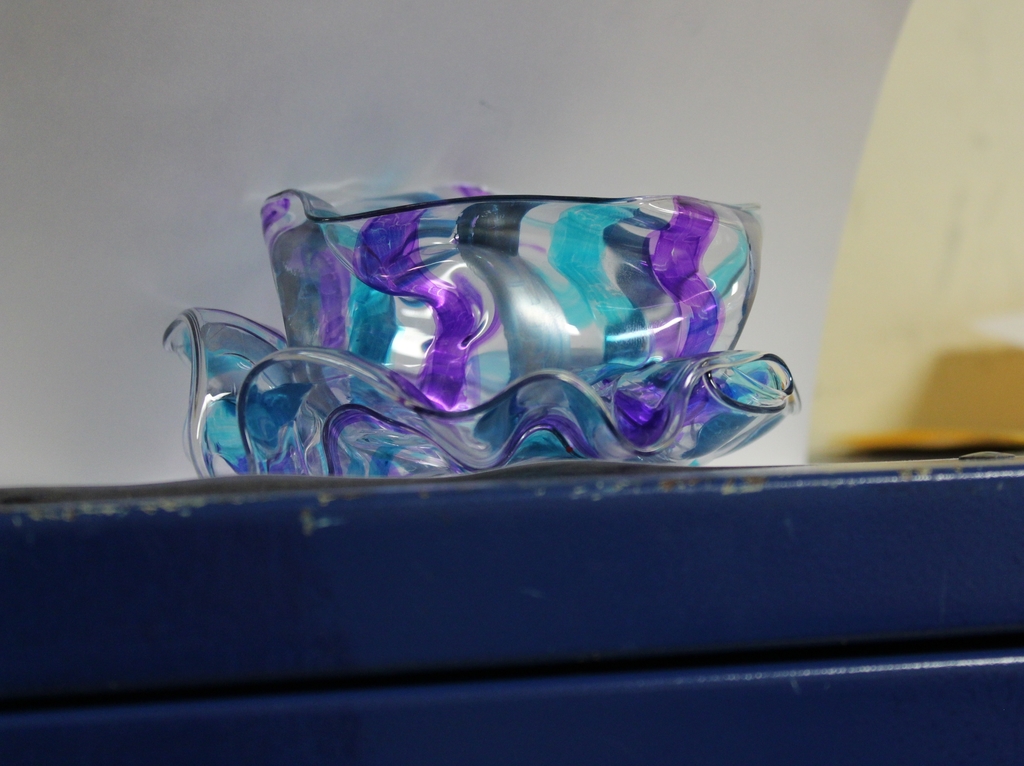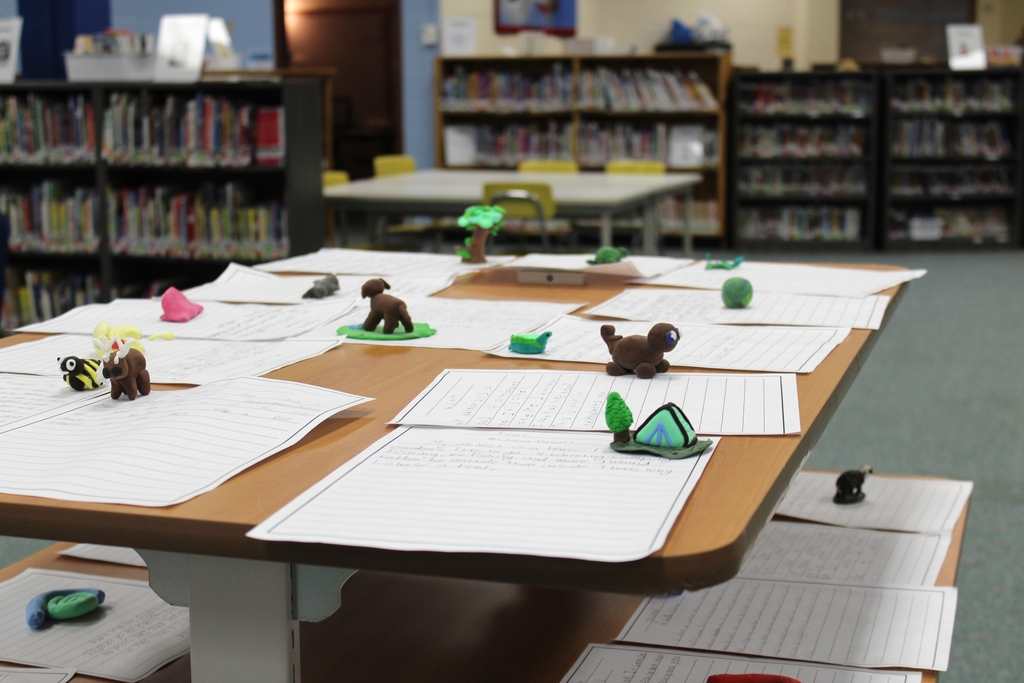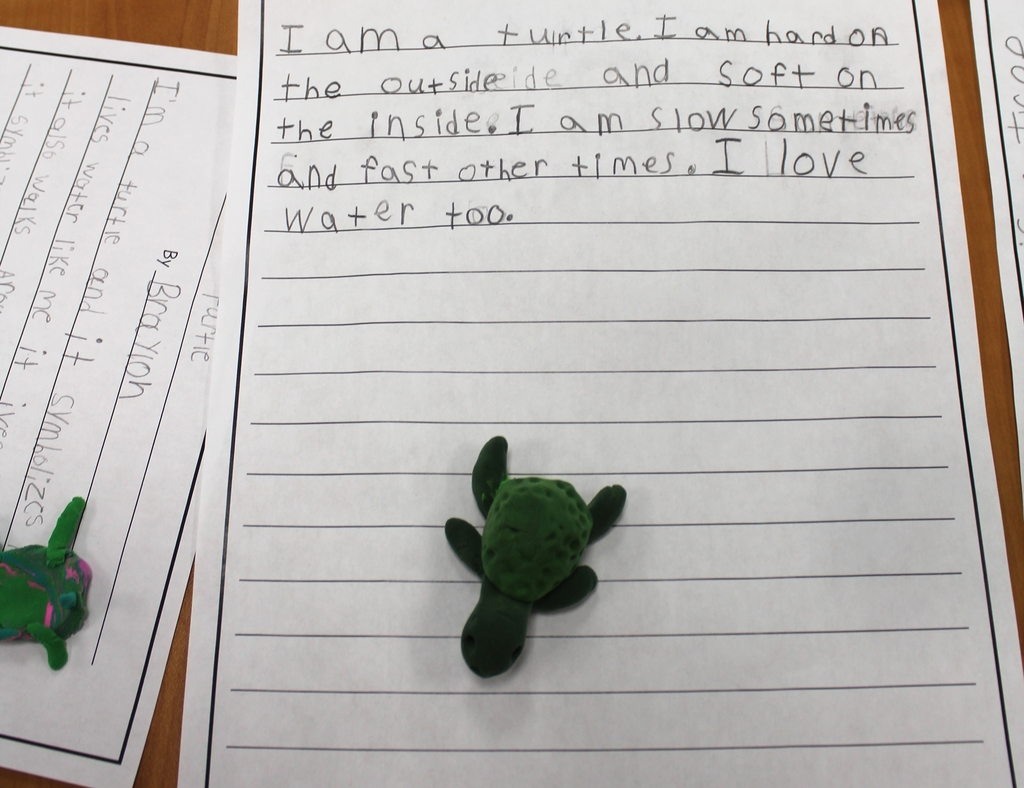 FFA students set up a fun petting zoo for the elementary students this afternoon! Students could pet any and all of the animals and also had the opportunity to pick one of three seeds to plant in a cotton ball to bring home and watch grow!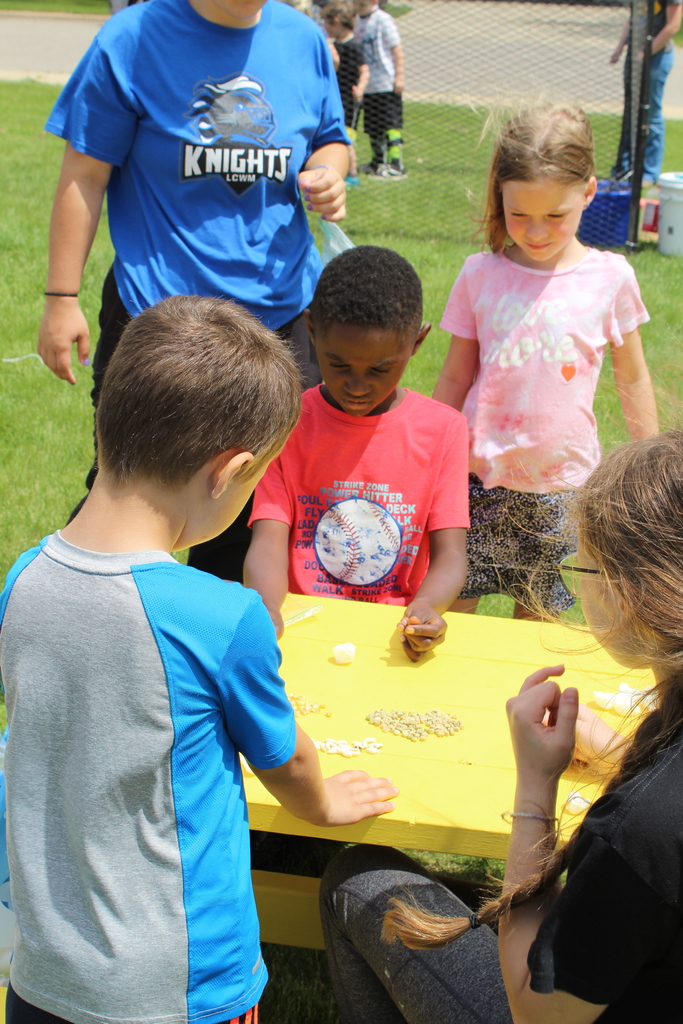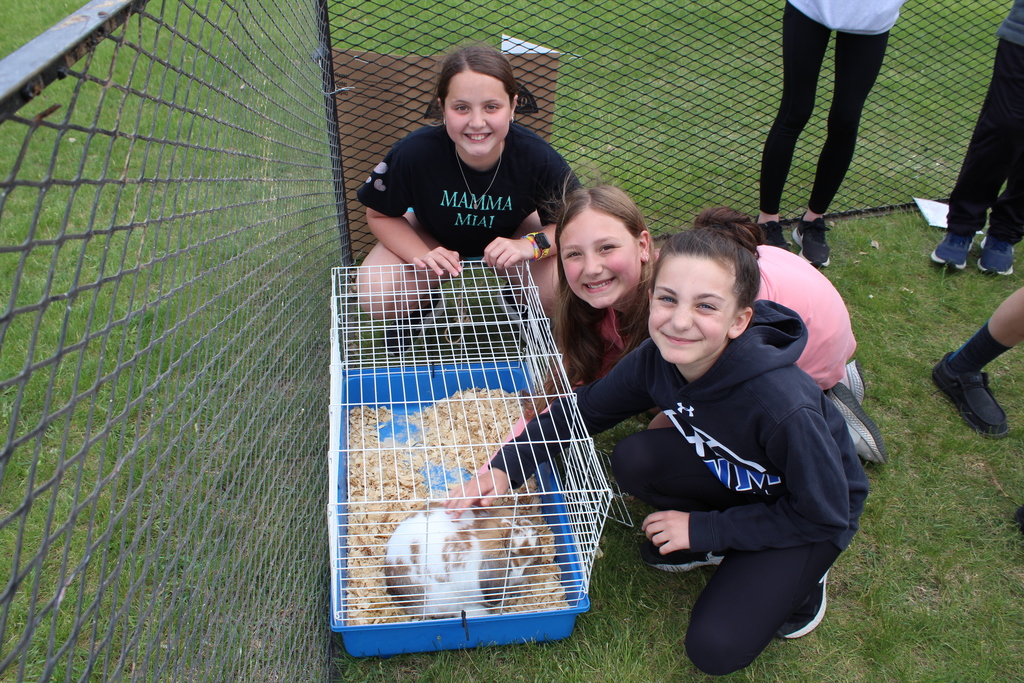 "Movin' On Up" is part of the year-end traditions at LCWM when each grade level "moves up" to the next grade level and meets a teacher and gets to talk about what to expect next year! We overheard one second grader asking the teacher if 3rd Grade was hard, introductions, and soon to be first graders having the opportunity to look in a desk like they'll get next year!