Join Students and Staff for Walk to School Day on Wednesday, October 6th.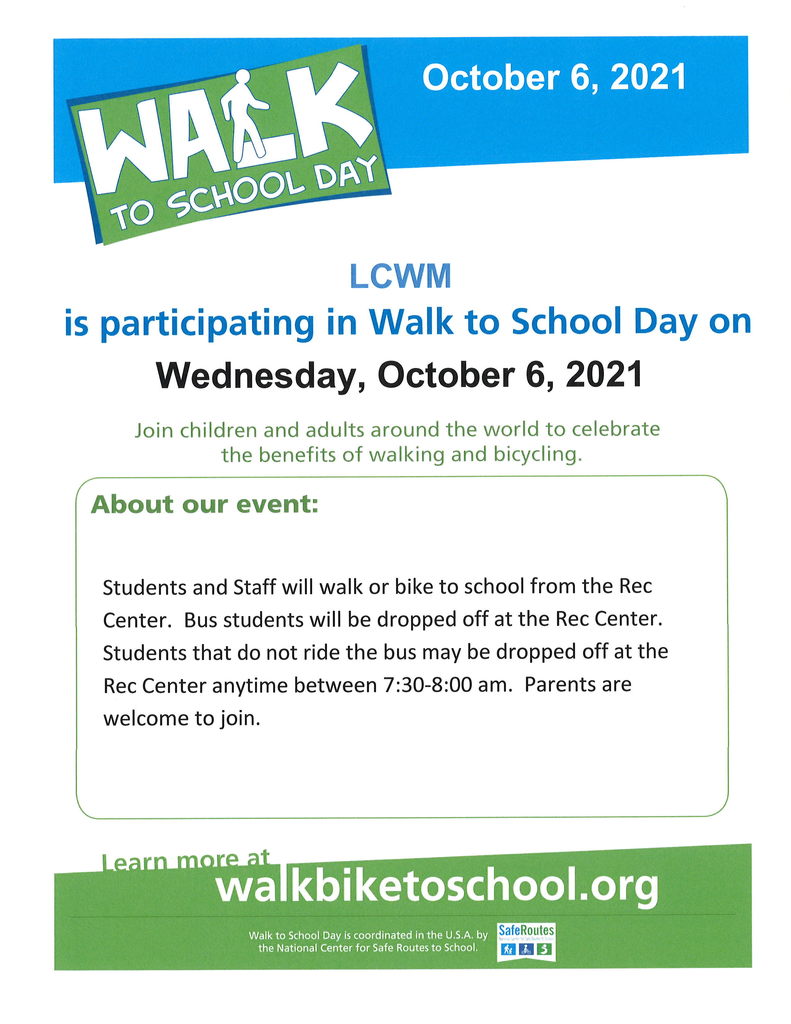 4th Graders at Hoffman Dairy Farm today.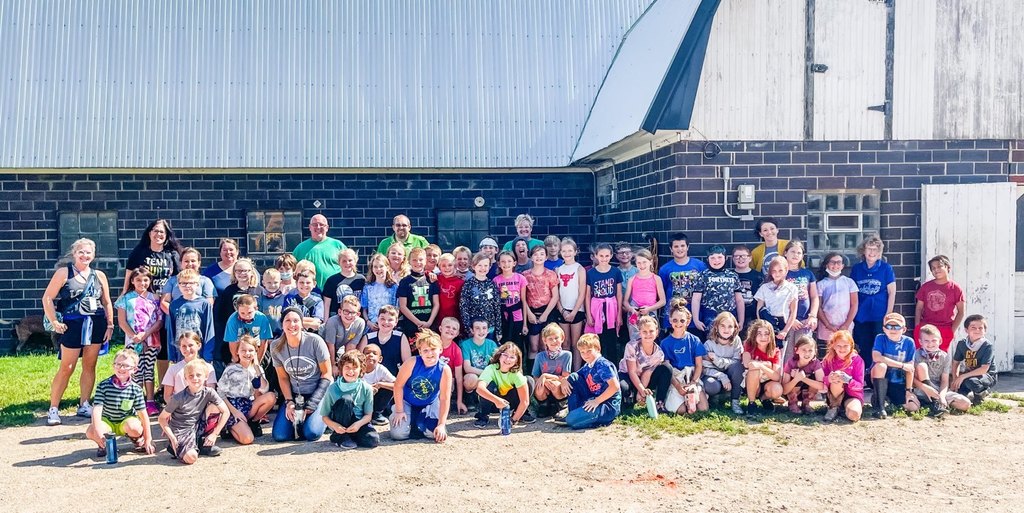 Do you have a First through Fifth grader? If you do, make sure you ask them about their trip to the dairy farm today and what their favorite part was! Thanks to a grant from Fuel Up To Play 60 we were able to take the kids on a field trip to the Steve and Kerry Hoffman dairy farm. The kids could see first hand what it looks like to raise dairy cows and the milking process. They have 150 head of cattle on their farm. The kids got to see the barn where the cows are fed, the milking building, and they even got to make butter and then taste it on crackers. There were even some new born calves there the kids got to see. Steve, Kerry, their son Joe, and Amy Thofson were the ones who taught the students on the farm today.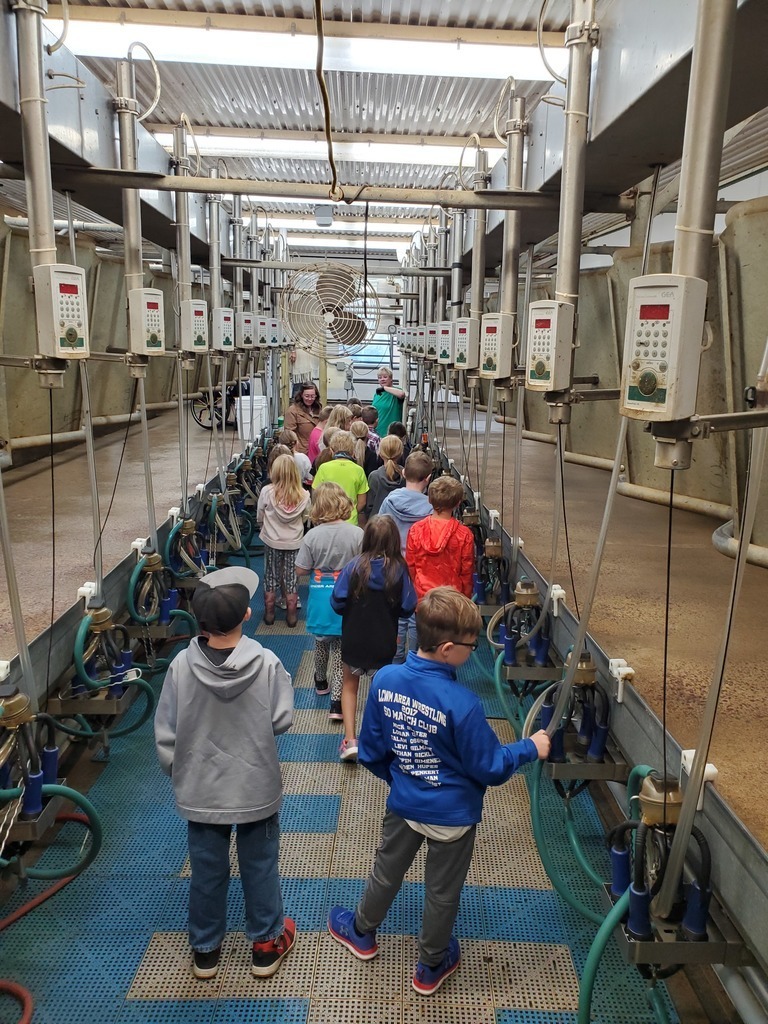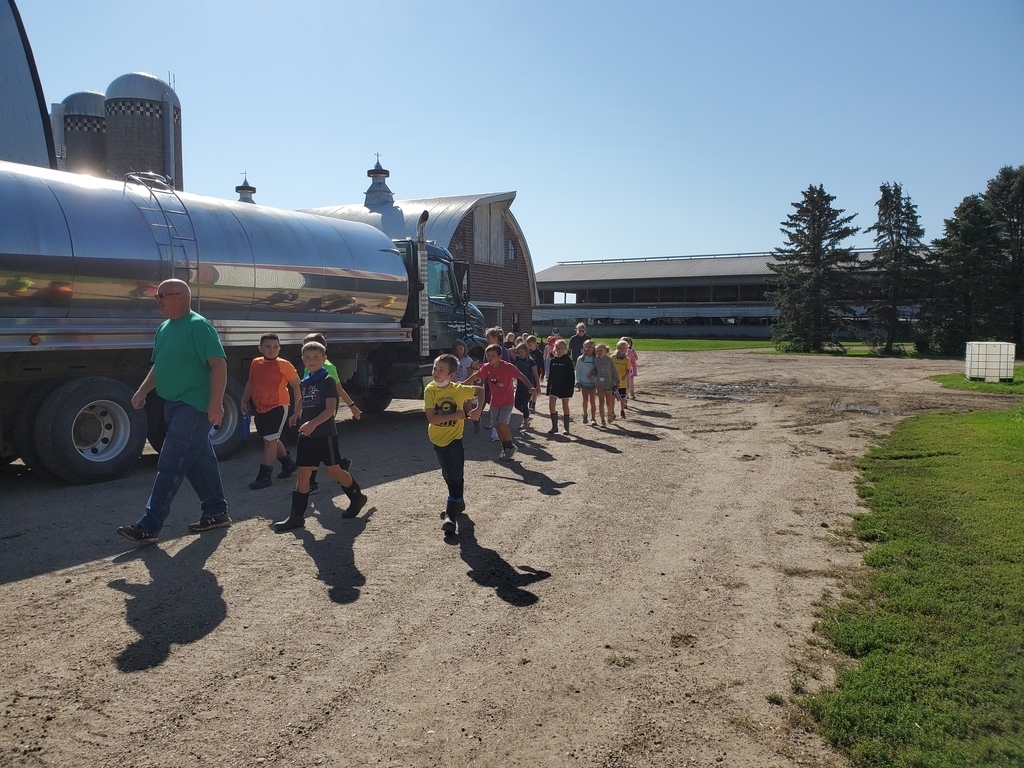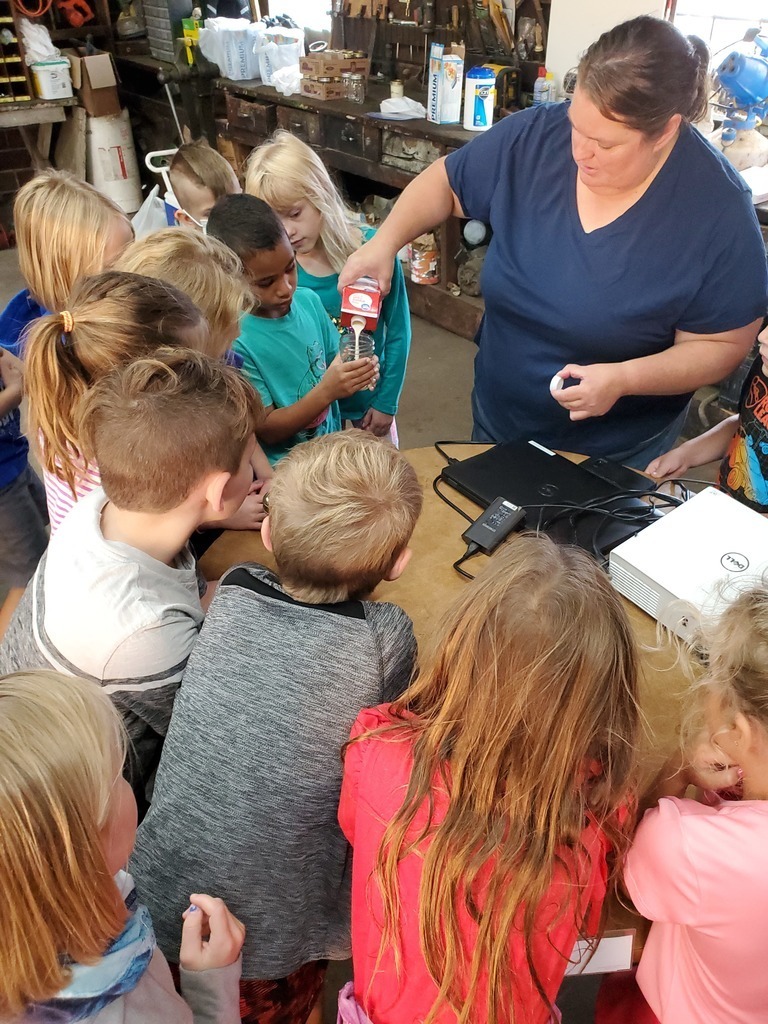 Love the Dot Day art work!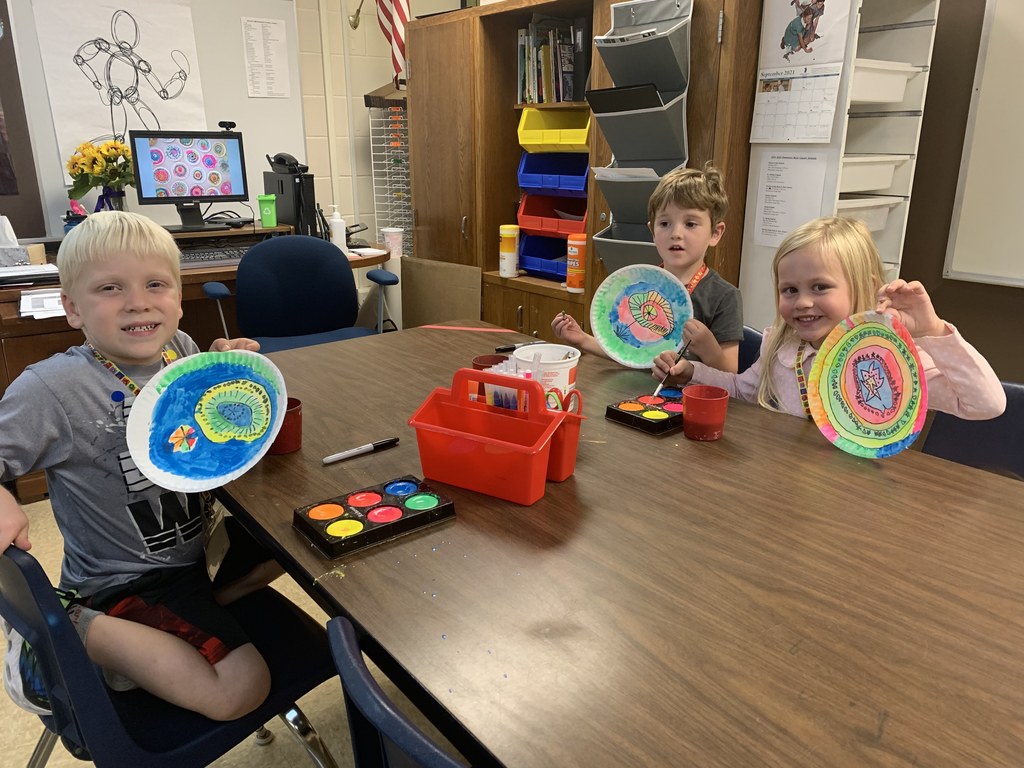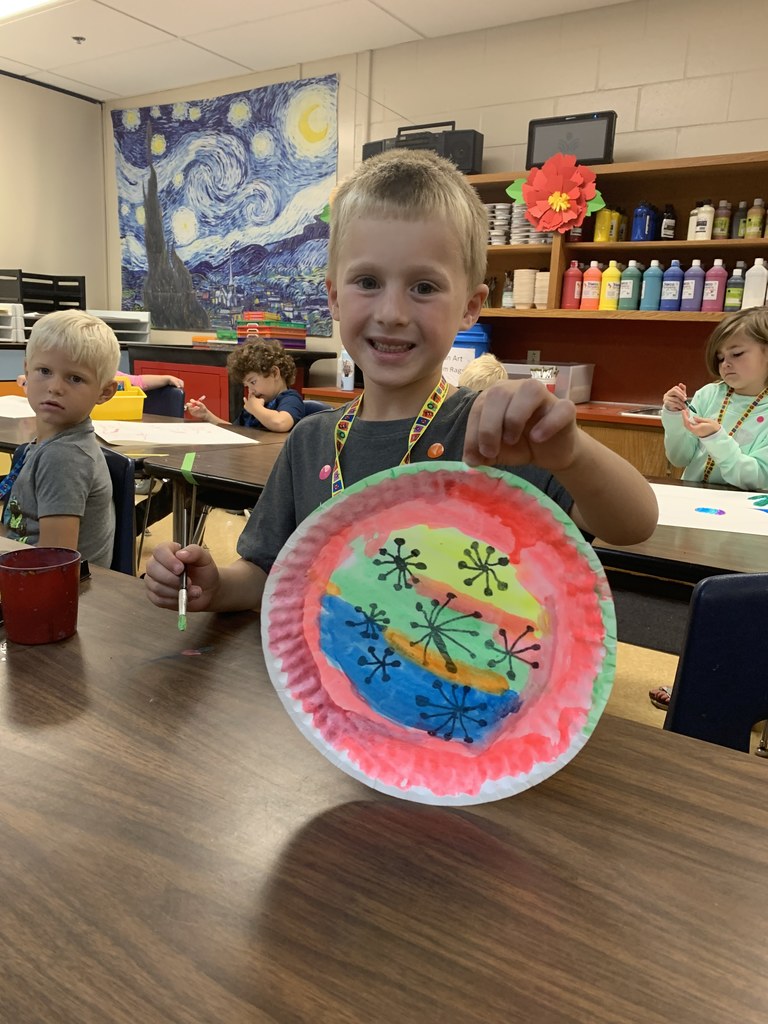 Happy Dot Day!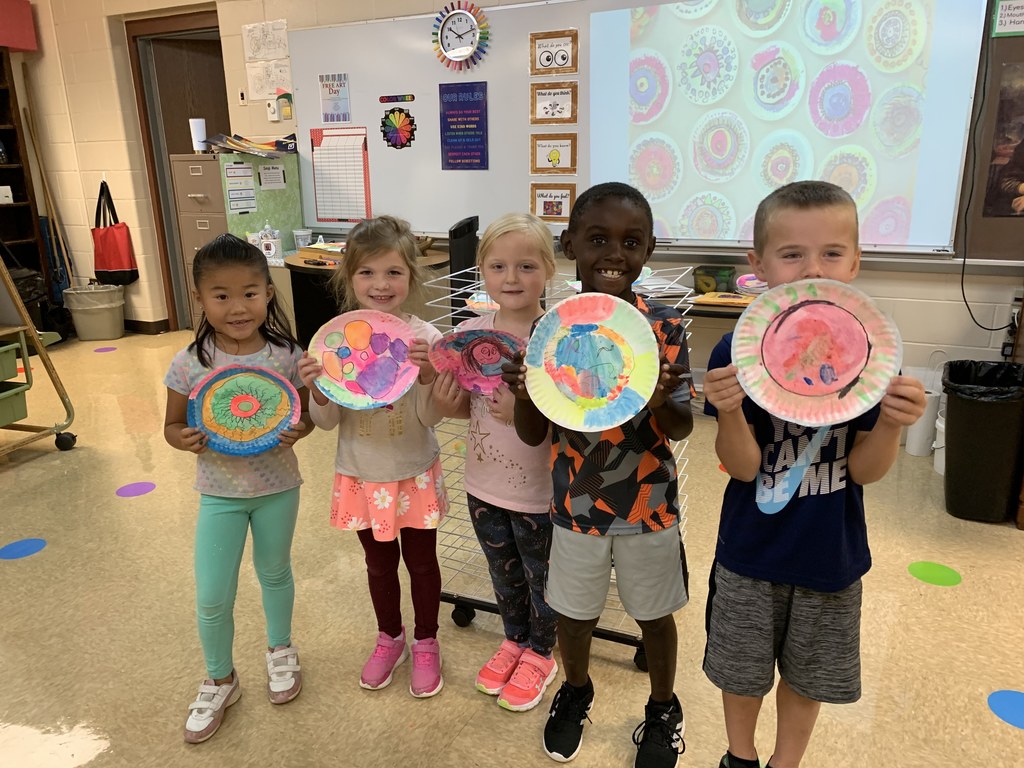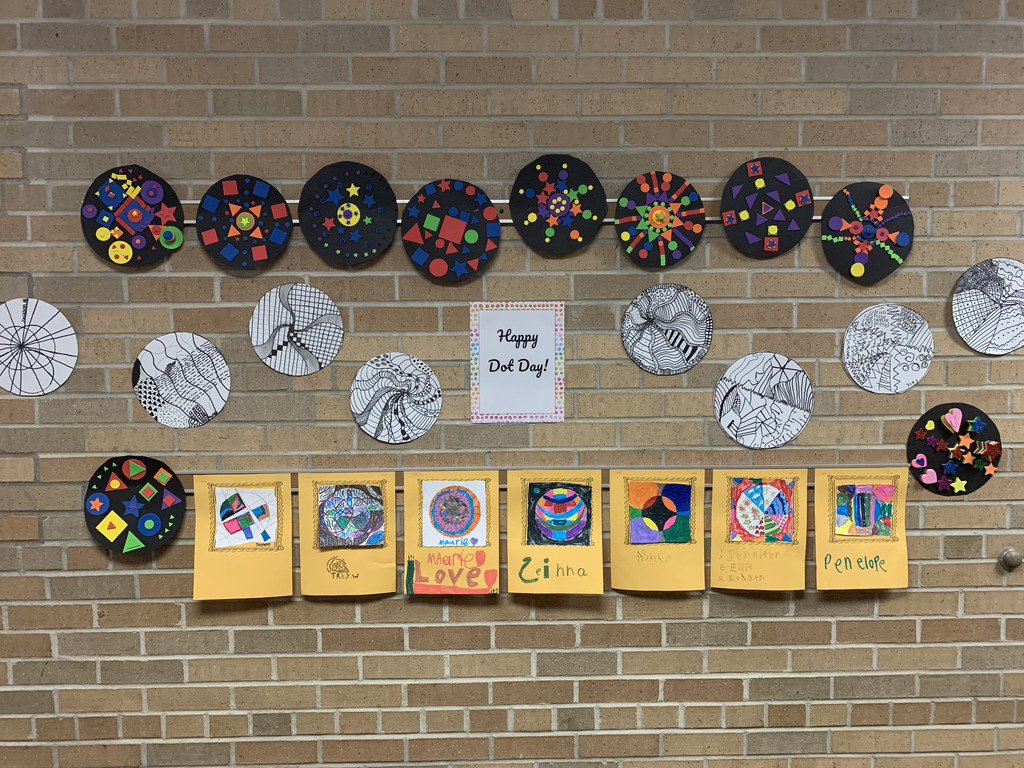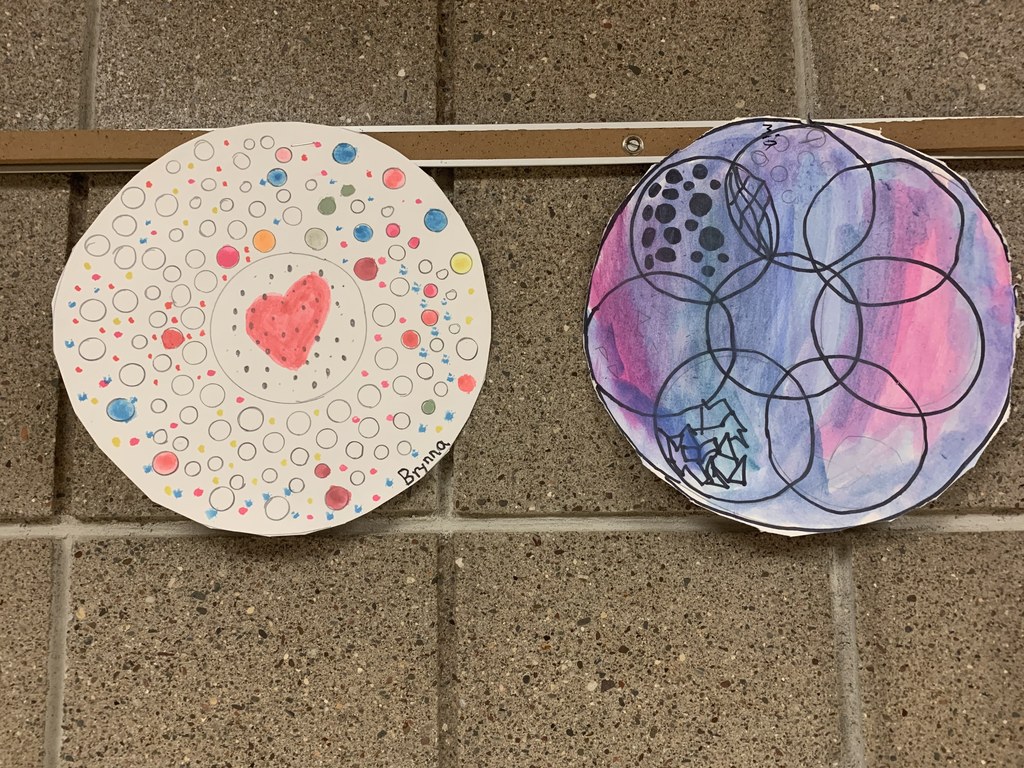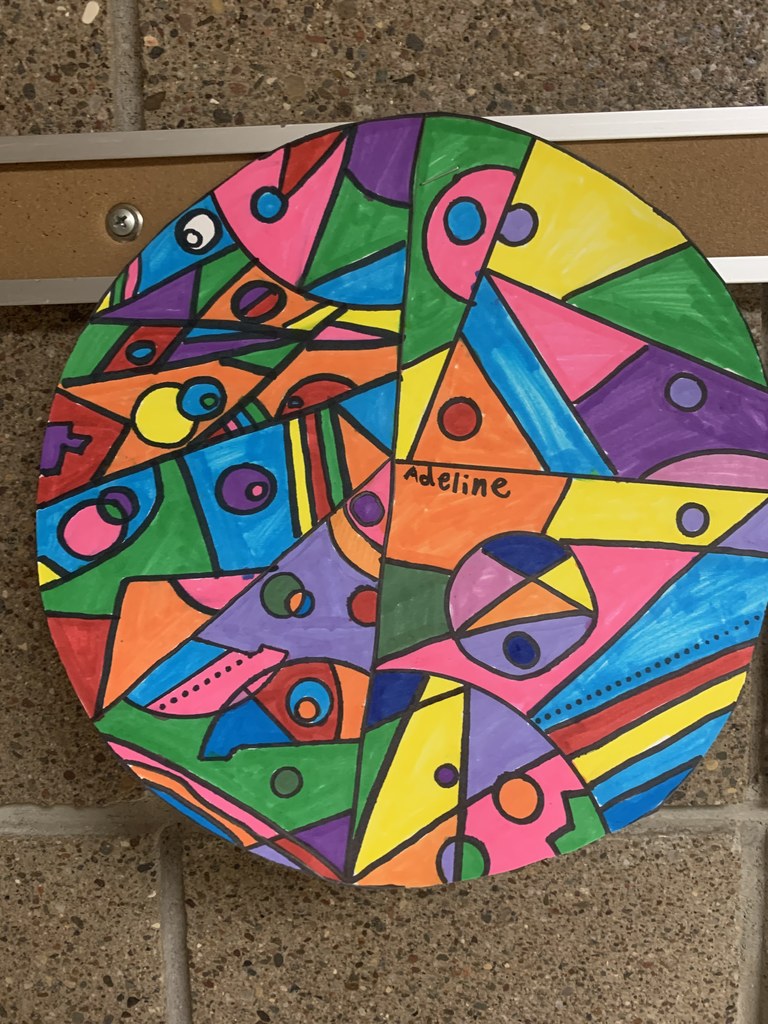 Here are some more pics from 3rd Grade Ag Safety Day!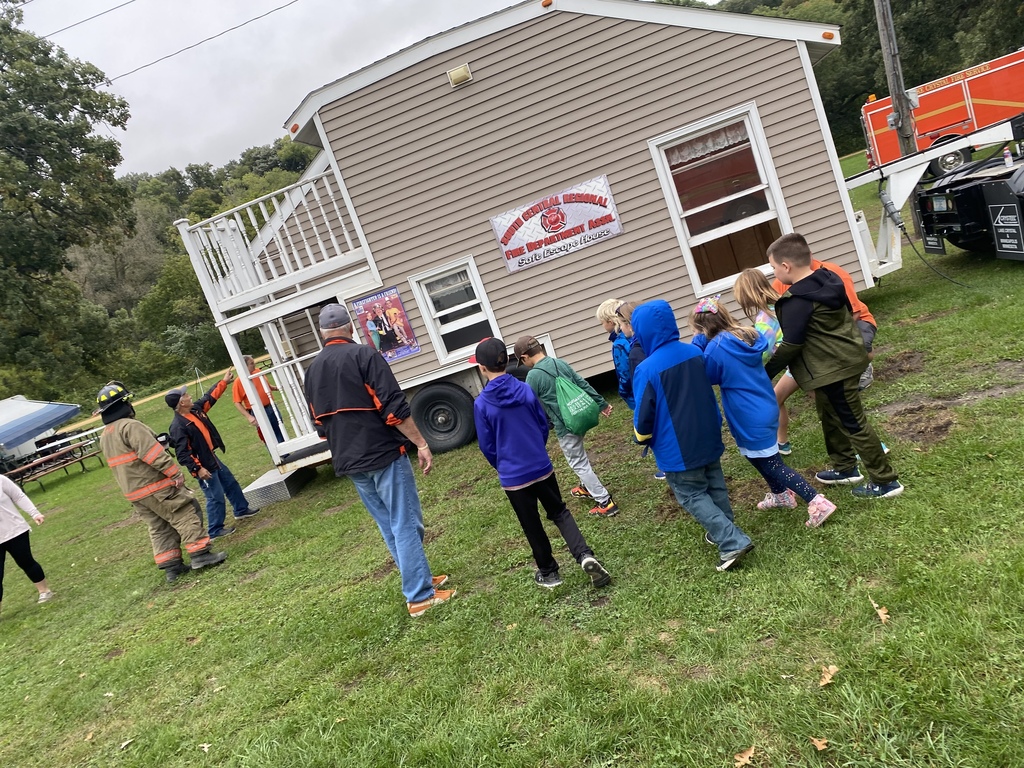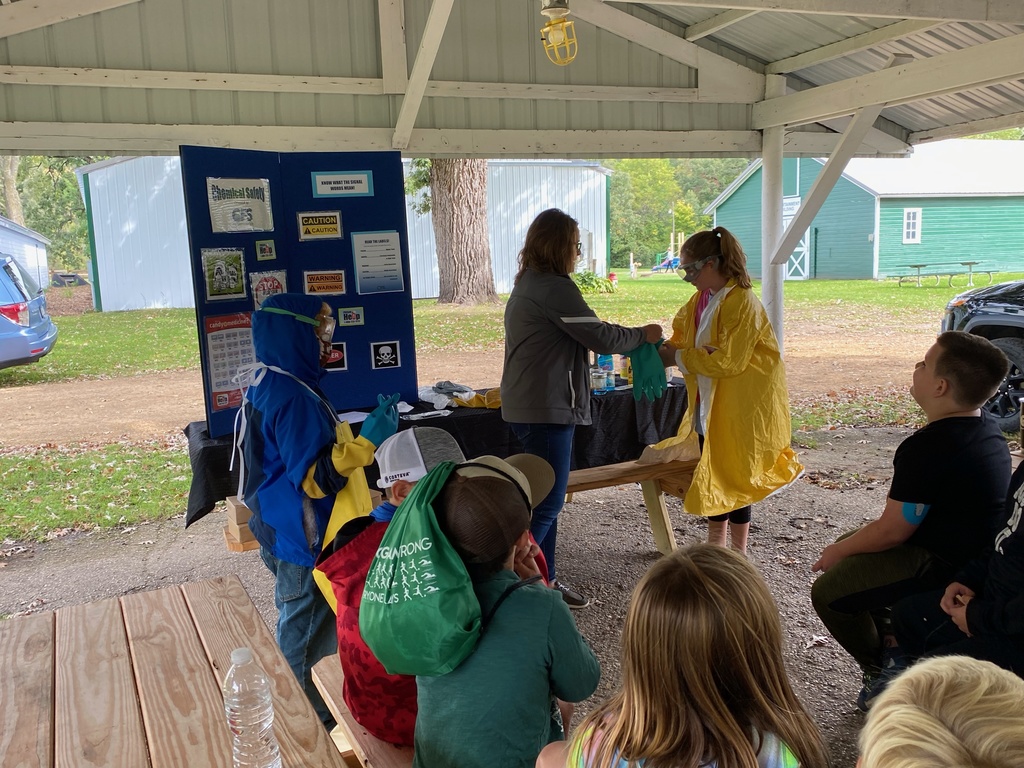 3rd Graders spent the day at Agriculture Safety Day today.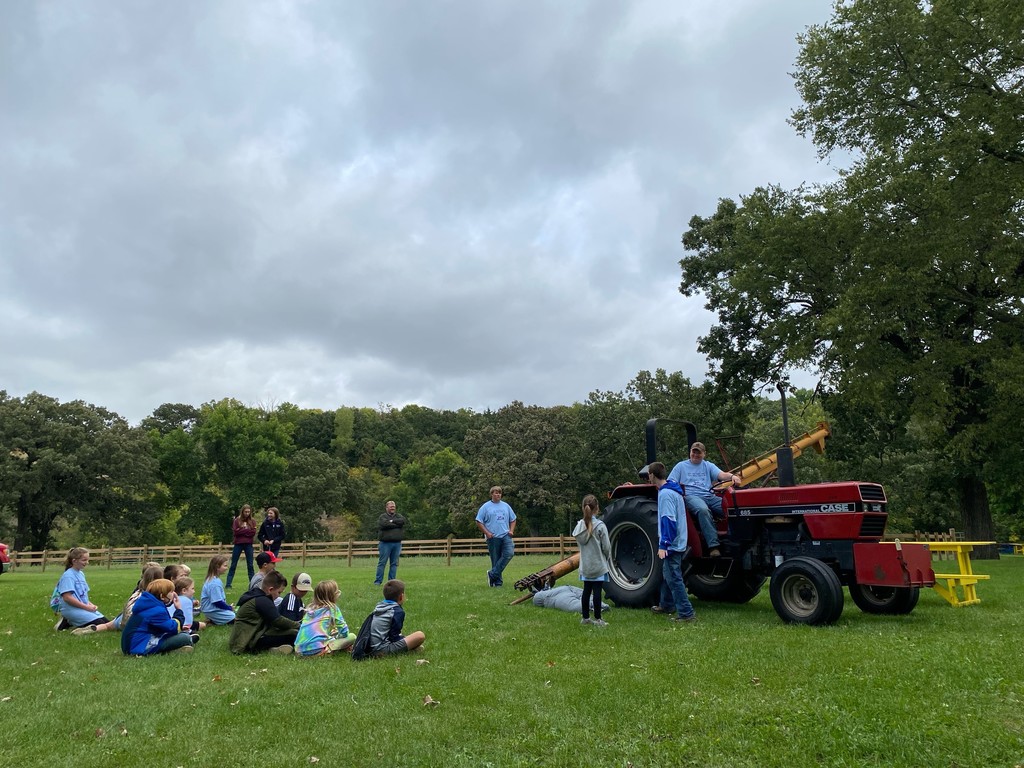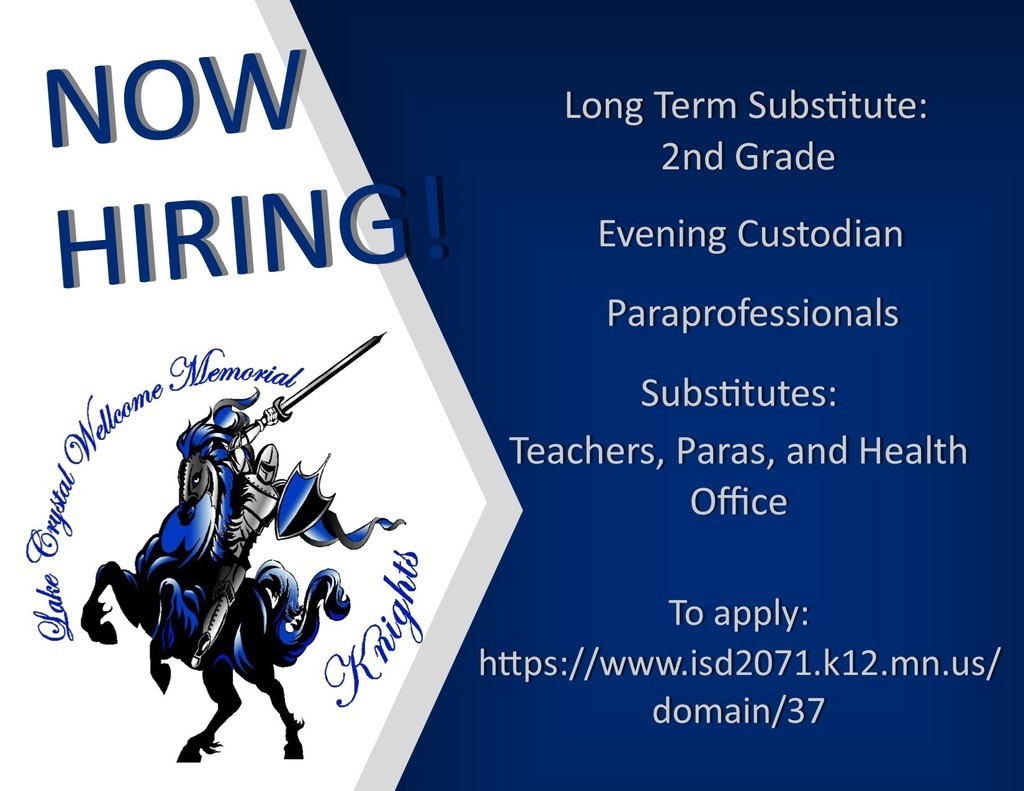 Mr. Beert has been reading the book "Together We Can" to each classroom! Here he was reading to Mrs. Dudgeon's class this morning.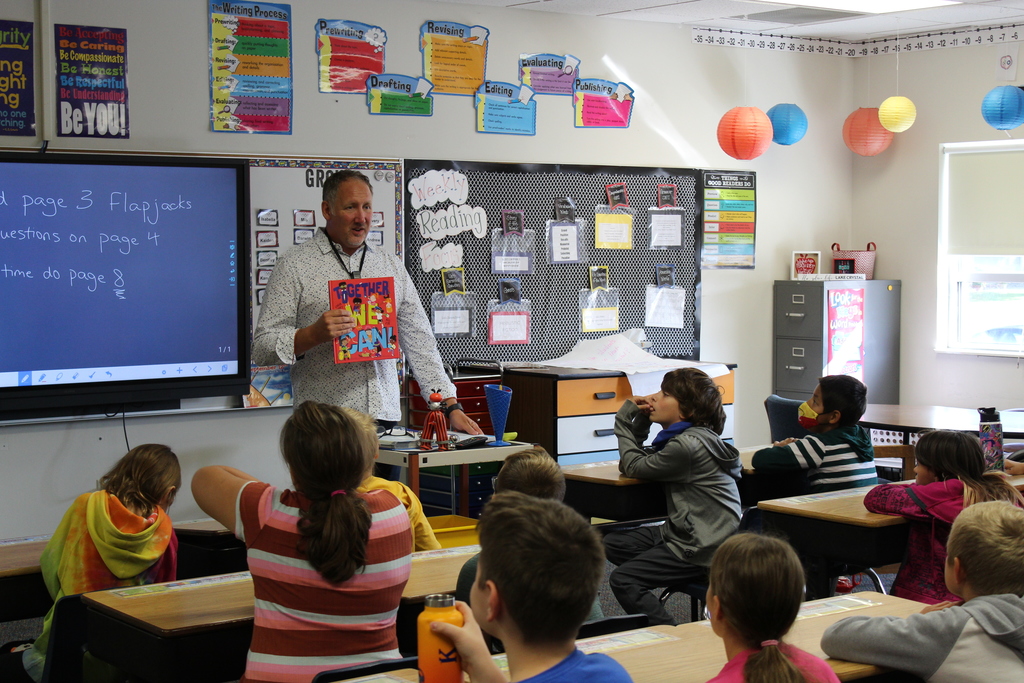 Back to School Assembly at the Elementary.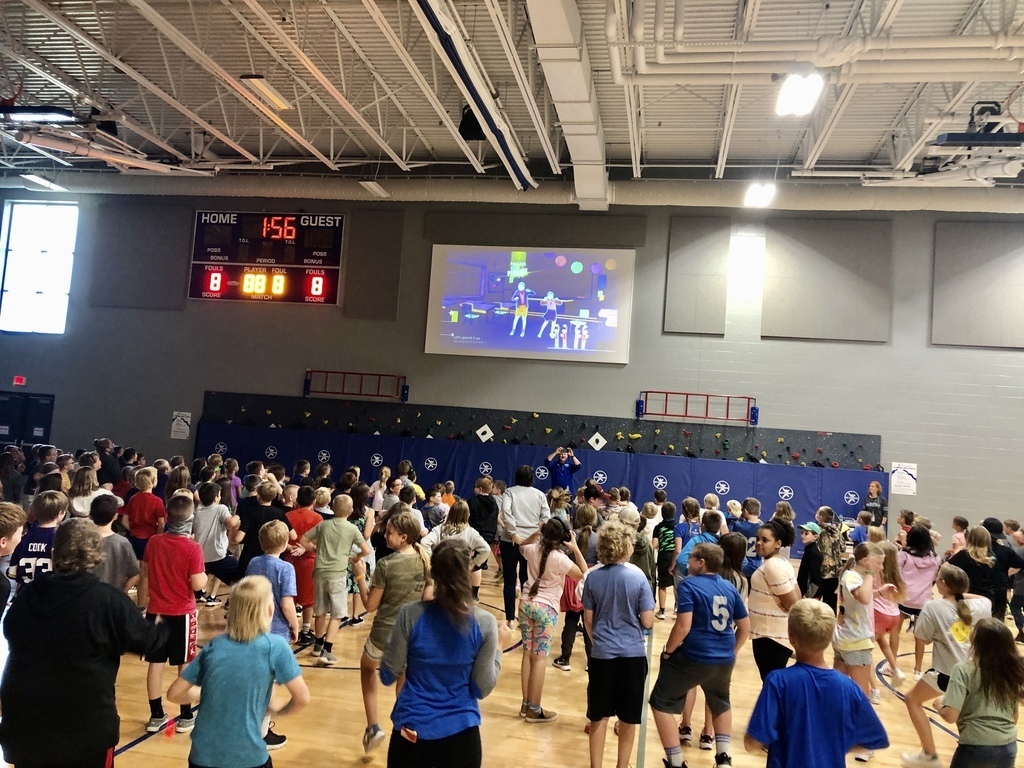 So glad to have students and staff filling the halls of the Elementary School again! Happy first day of school!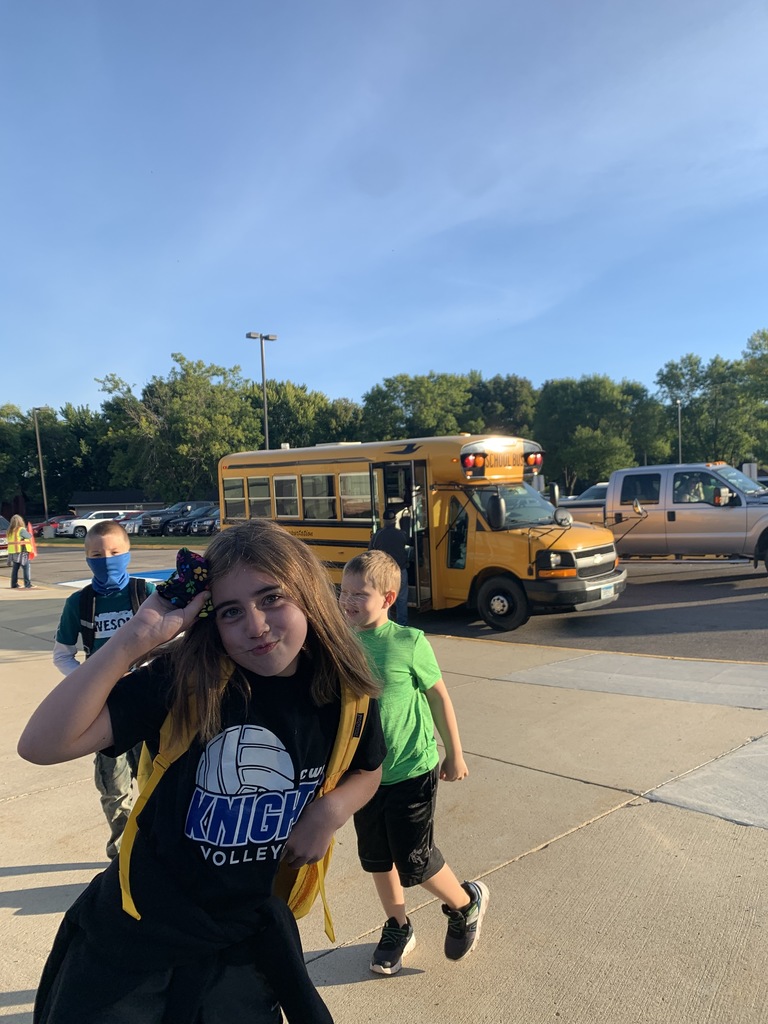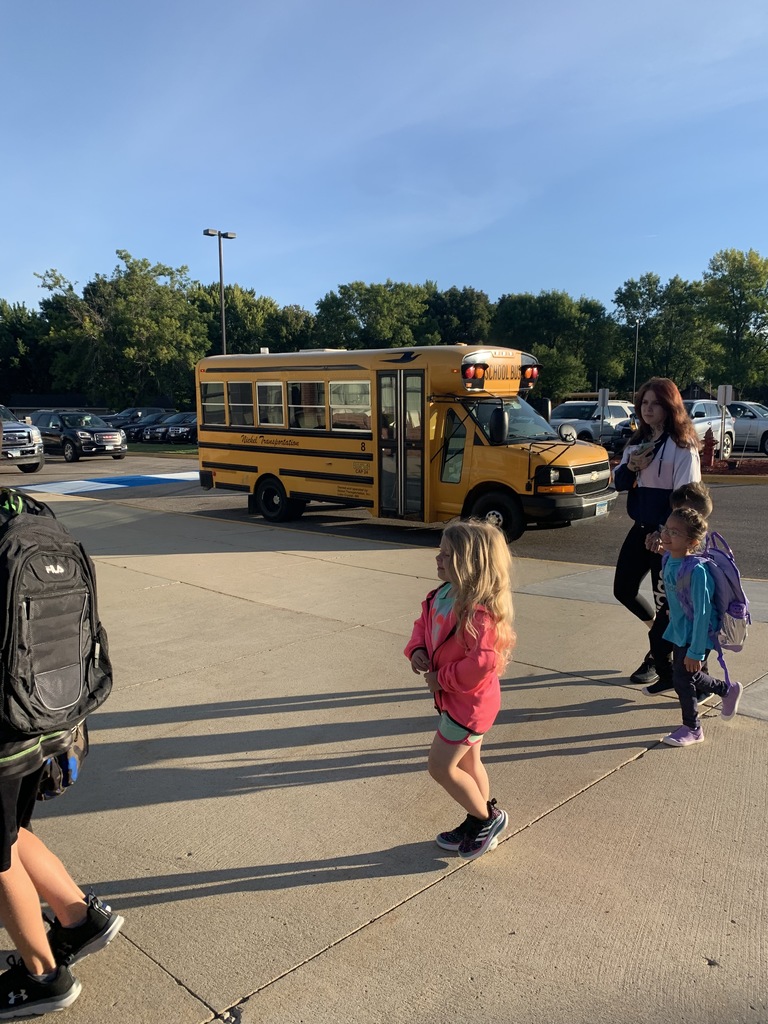 Lots of smiles at the elementary this morning!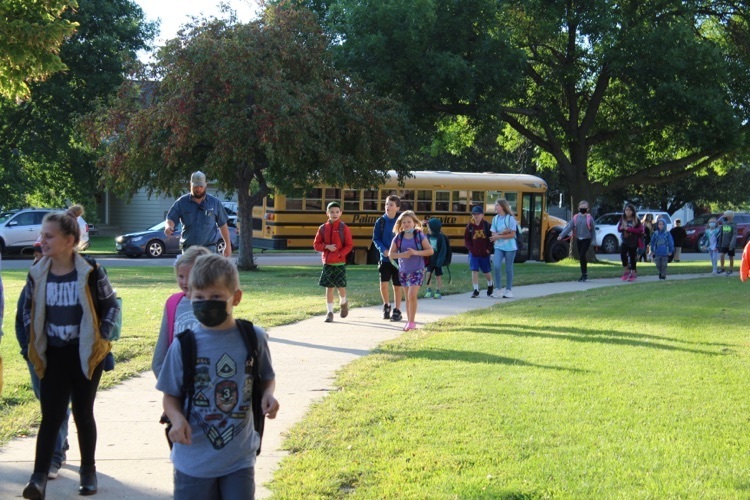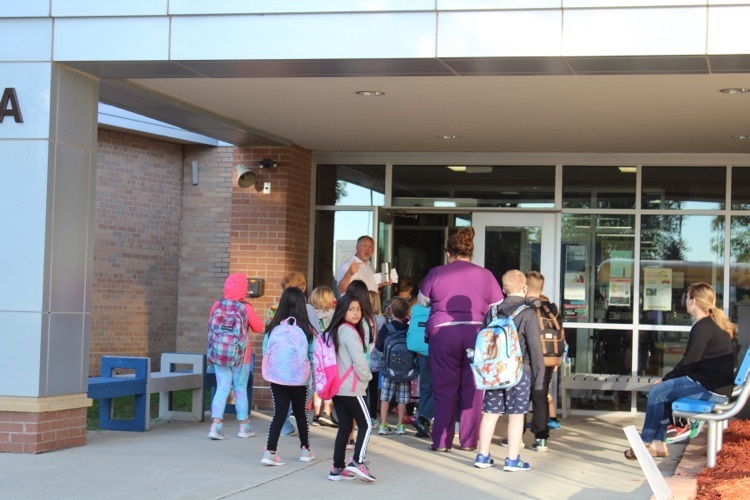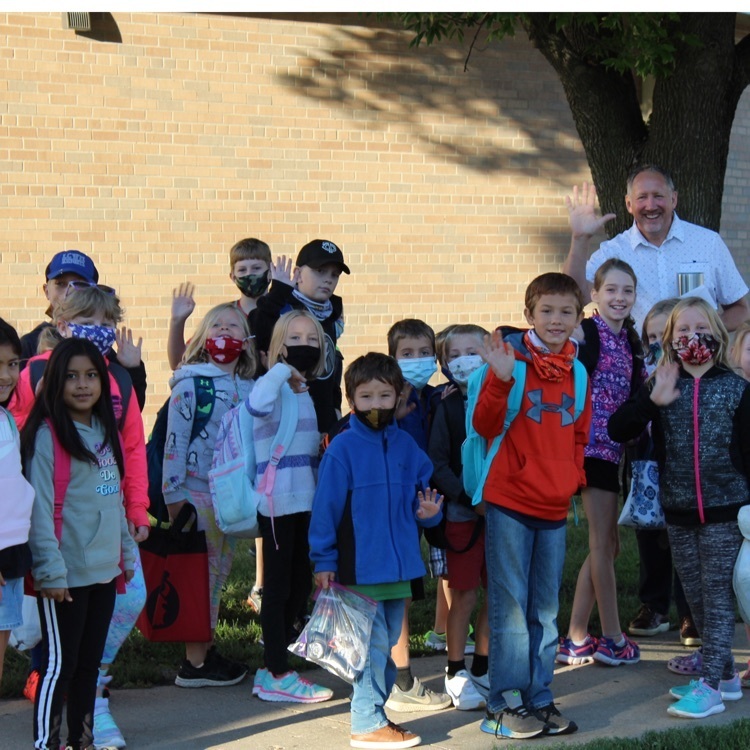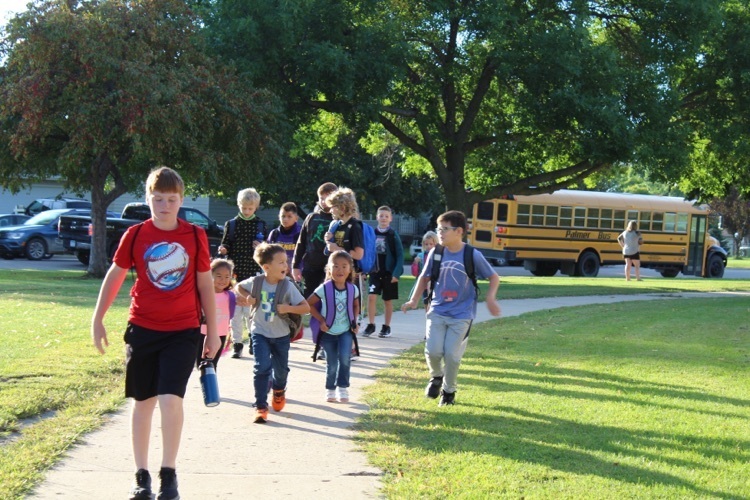 The Elementary Teachers are all set up and ready to go for their first day of conferences!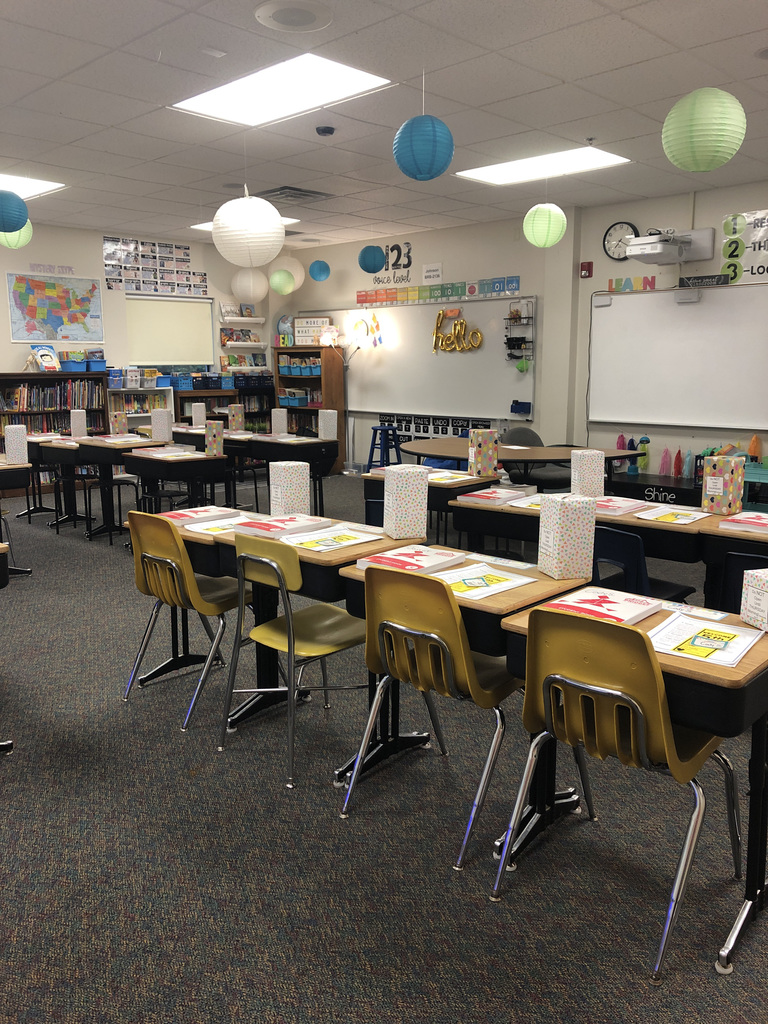 Can't wait for the start of school tomorrow. Remember that masks are strongly encouraged but not mandated. If your child rides a bus they must wear a mask on the bus. We will evaluate the situation over the first few days of school and make any adjustments needed. Go Knights

Thank you to POET of Lake Crystal for the donation of 500 bottles of hand sanitizer and liquid sanitizer! Jan Ellanson and Jennifer Edwards dropped it off this morning! They'll be out for the kids and staff to use and have throughout the year! We are so thankful for everyone who is so generous!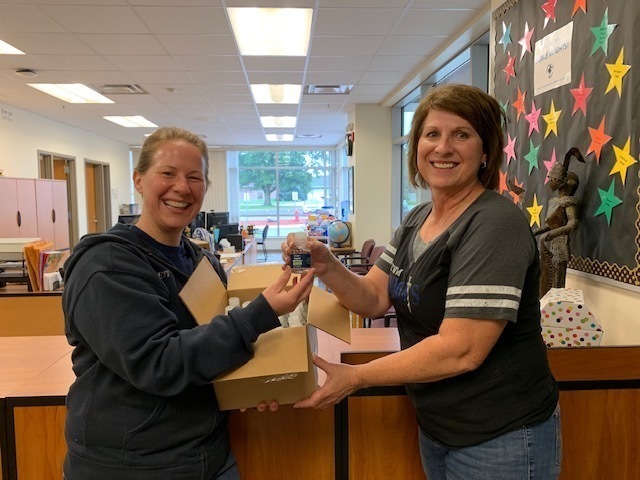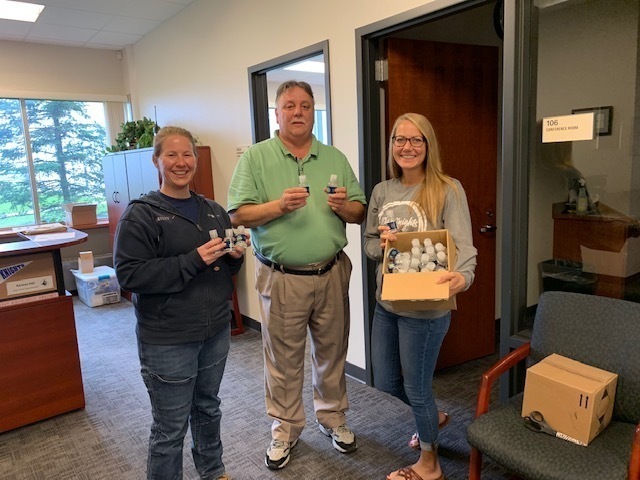 Thank you to MinnStar Bank for organizing such a successful school supply fundraiser for our LCWM students and to all of the donors! Kent Thiesse, Senior VP and Heather Lee, Assistant Vice President/Retail Operations Manager just dropped off all of these amazing supplies at the Elementary! THANK YOU!!
Elementary pictures are September 7th & 8th during conferences. Click the link to order your pictures ahead of time. We will also have paper forms available at conferences.
http://my.lifetouch.com/mylifetouch/pictureDayId/EVTQSNZND
Just a reminder, if you are in need of school supplies, we have had many donations and will have them available in the office during conferences.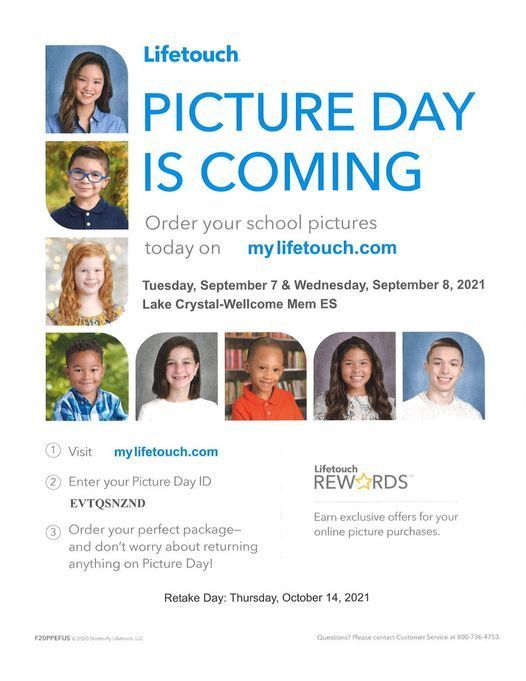 Rain or shine our 4th, 5th, and 6th grade football teams are having a blast! Go Knights!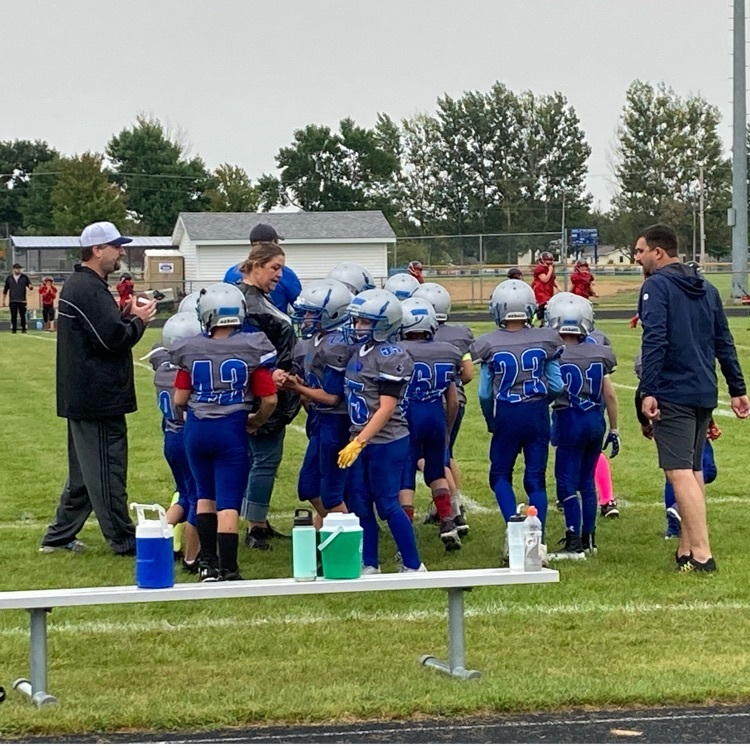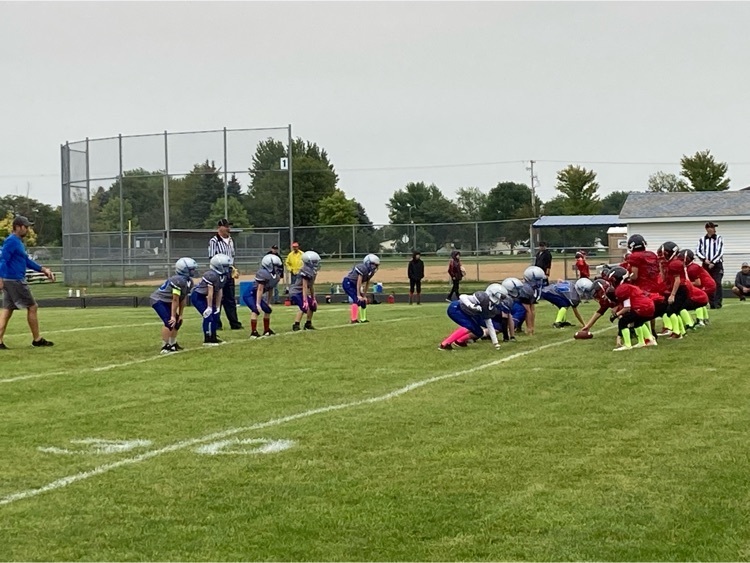 Download the NEW LCWM APP! -Receive push notifications -Stay up to date -Easily access school info In the app store, search for LCWM Knights, download, and you're all set! Change can be tough but it can also be very beneficial! The new website is definitely different but by choosing district, or which school you want, it makes things easier. The quick links on the bottom of the main page are also a great place to look if you can't find something! Contact the office if you have ANY questions and we will help you navigate it!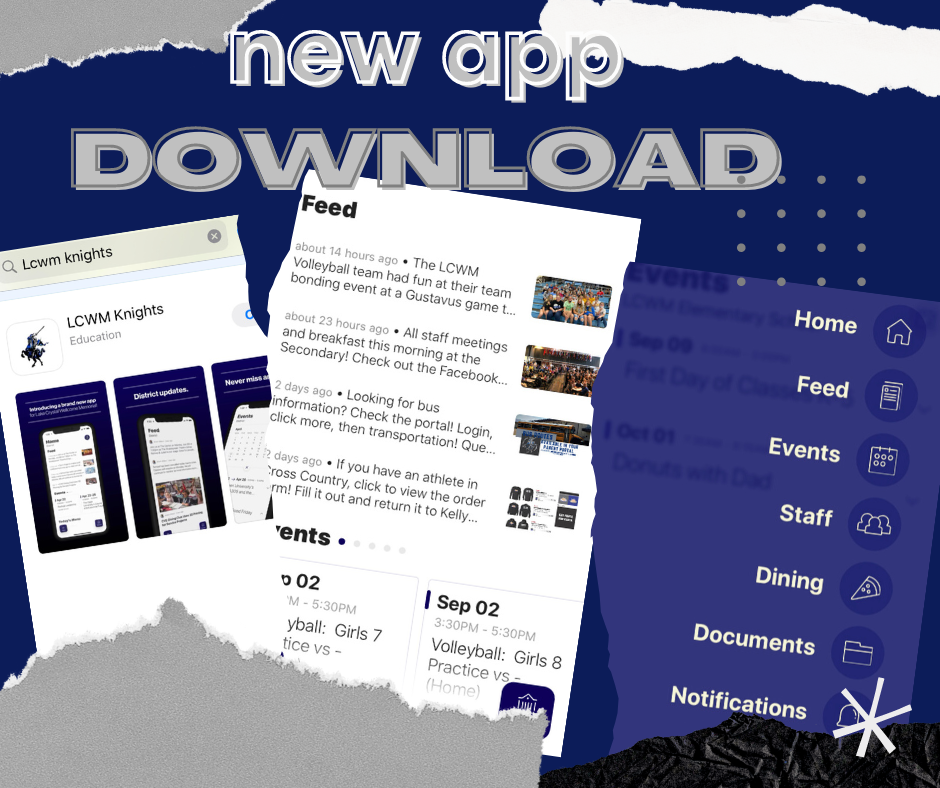 Each year K-4 students are tested 3 times a year to ensure they are on track for reading and provide teachers with important information about what students might need to work on throughout the year. We will be giving students a fifteen minute universal screener during conferences in the Title room. Please bring your child to the Title room before or after their own conference or send them during a sibling's conference.