Supply lists can be found by clicking the school you want to view in the upper right hand corner of the website. Once you're on that page, click Menu, then click Supply Lists! All of the items your students will need are posted there!!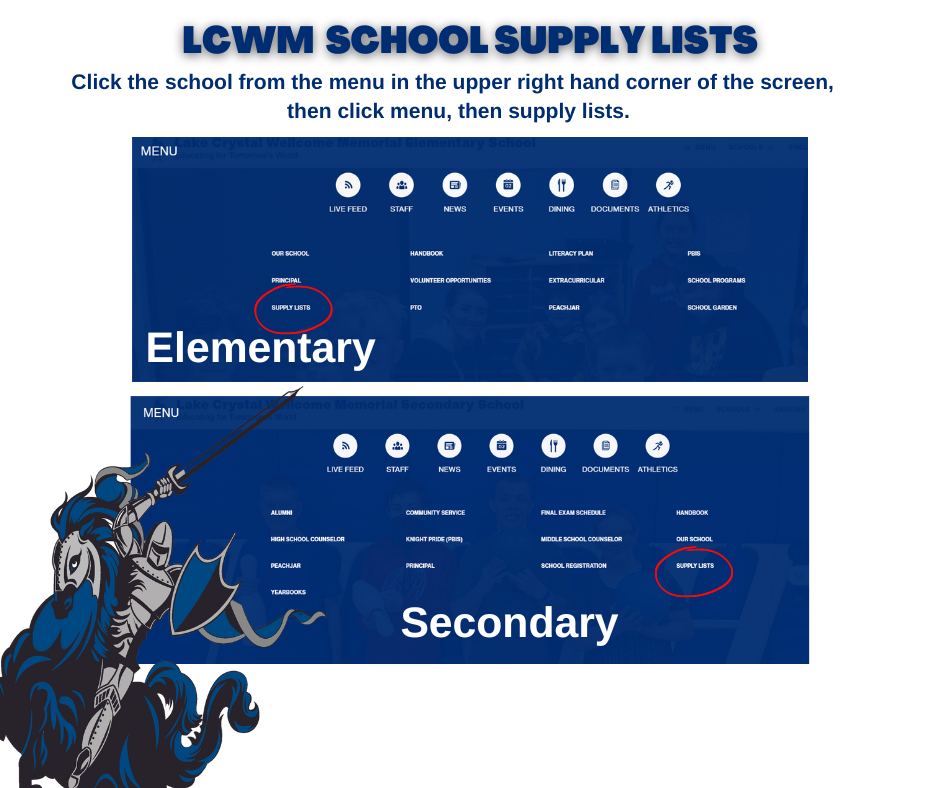 Boat tours looking for wildlife, Panama Canal, sloths and so much more!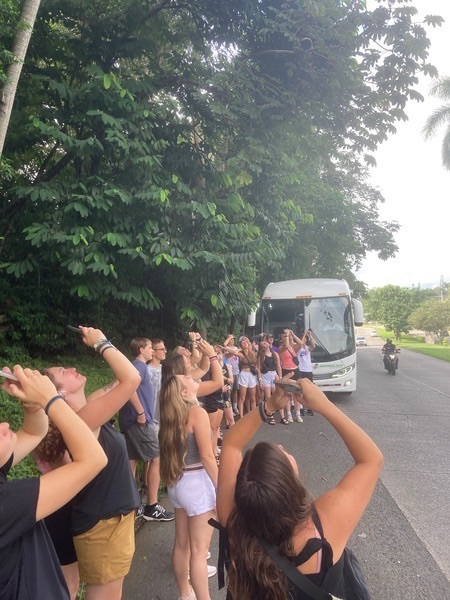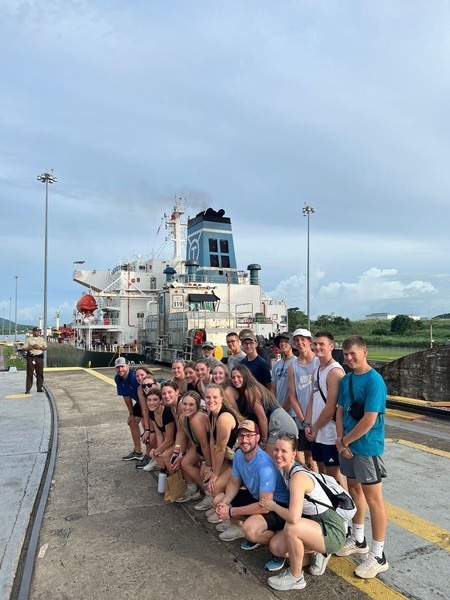 They've arrived safely to Panama!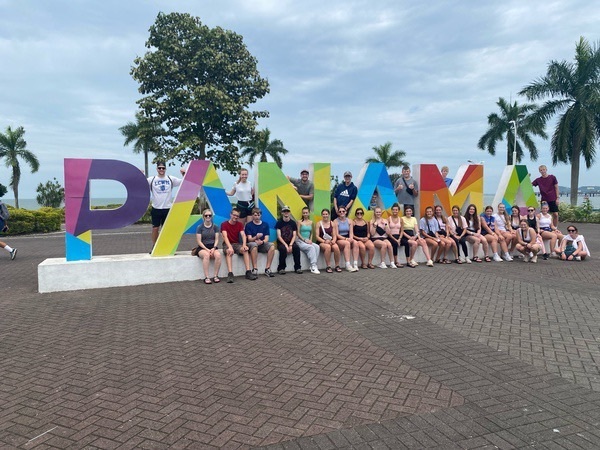 STEAM camp has been going well so far! Math games, baking cinnamon rolls, woodworking projects, theater, bucket drumming and the list goes on!! It's been great to have students in the hallways again!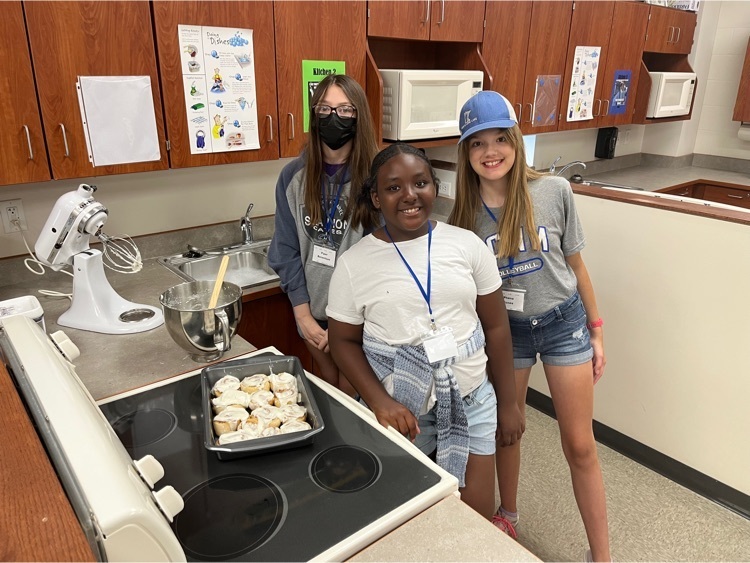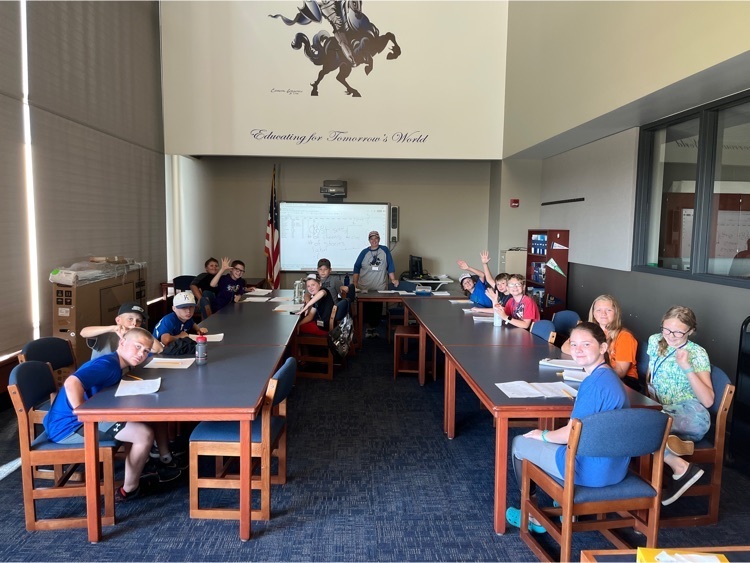 ATTENTION!!! The school lunch from 11:30-12:30 today will be served at THE SECONDARY SCHOOL instead of the Elementary today.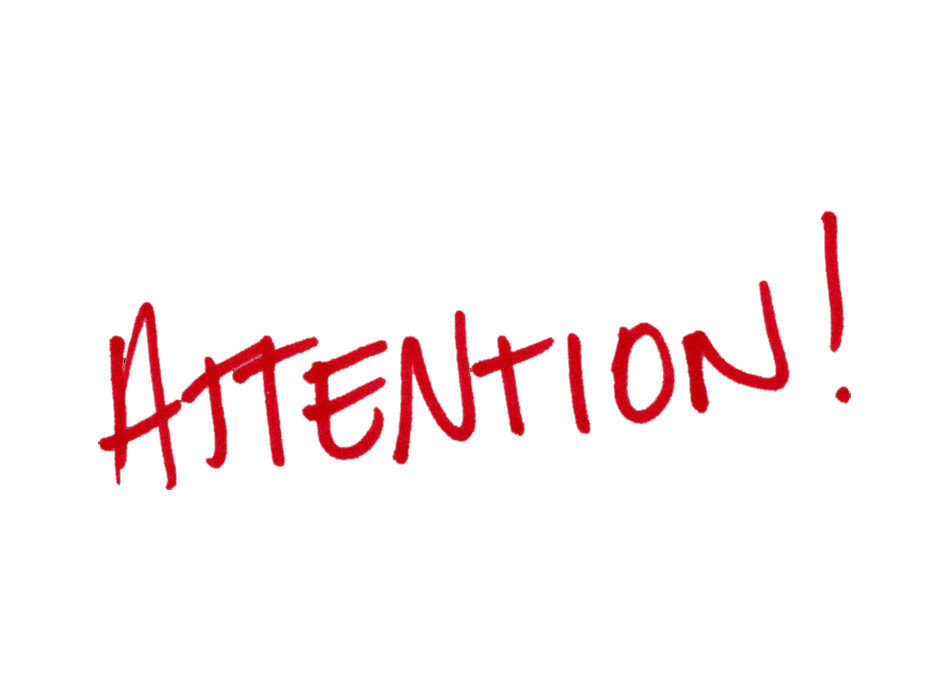 The period for filing affidavits of candidacy for the office of school board member of Independent School District No. 2071 shall begin on August 2, 2022 and shall close on August 16, 2022. An affidavit of candidacy must be filed in the office of the school district clerk and the $2 filing fee paid prior to 5:00 o'clock p.m. on August 16, 2022. To file for the school board, come to the LCWM school district office.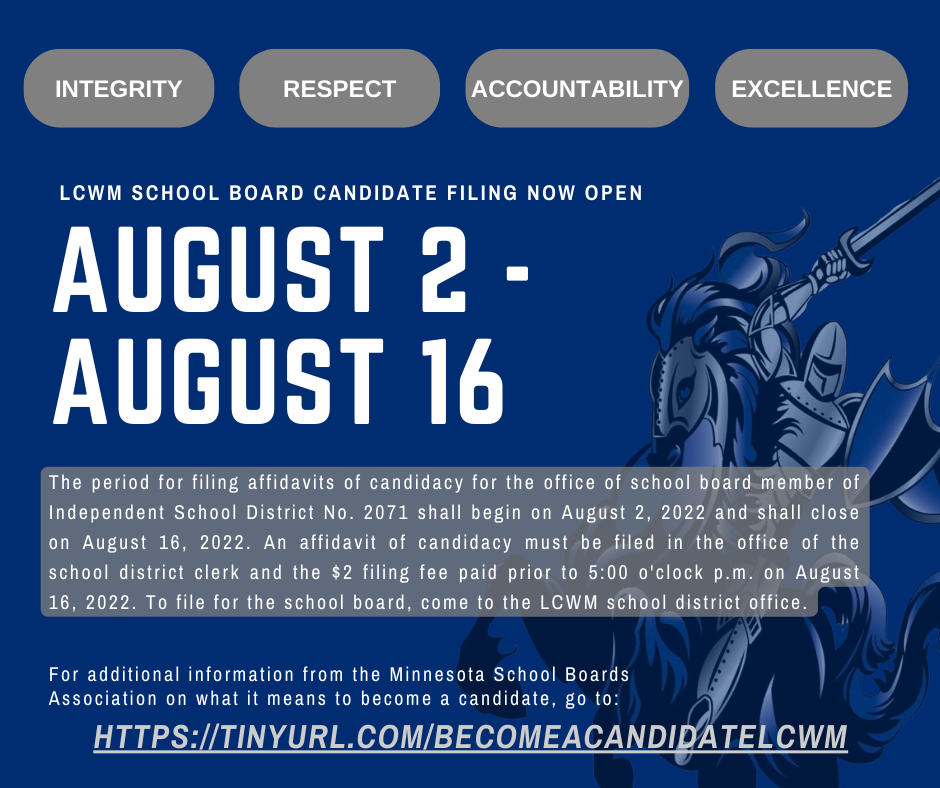 The Costa Rica group spent the morning zip lining through the treetops at Arenal then went kayaking on Lake Arenal!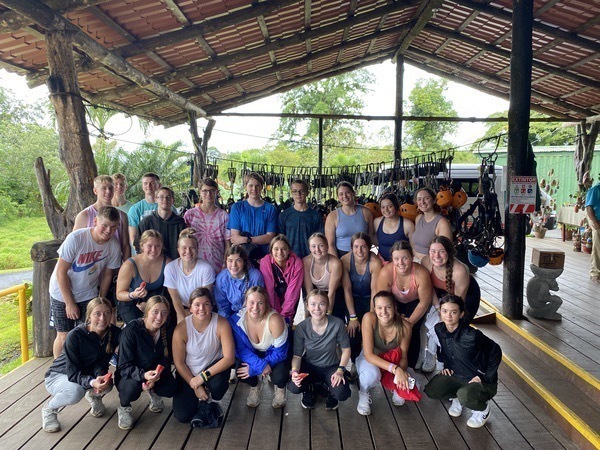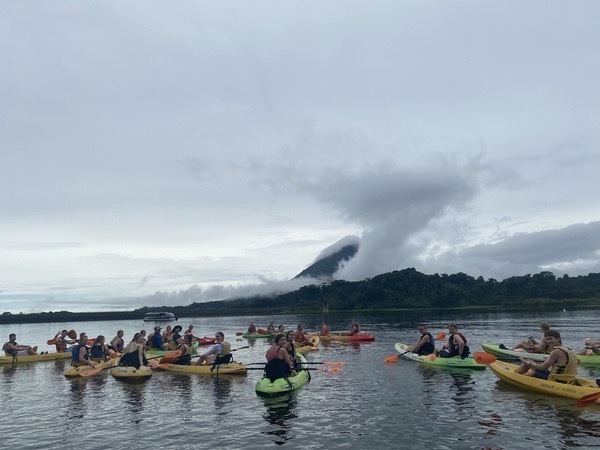 The third group traveling abroad this summer took off Saturday for Costa Rica! They enjoyed a traditional Costa Rican breakfast yesterday morning then took off for a successful snorkeling adventure! After snorkeling, they spent the afternoon hiking at Parque Nacional Rincón de la Vieja and learning about the biodiversity of the region!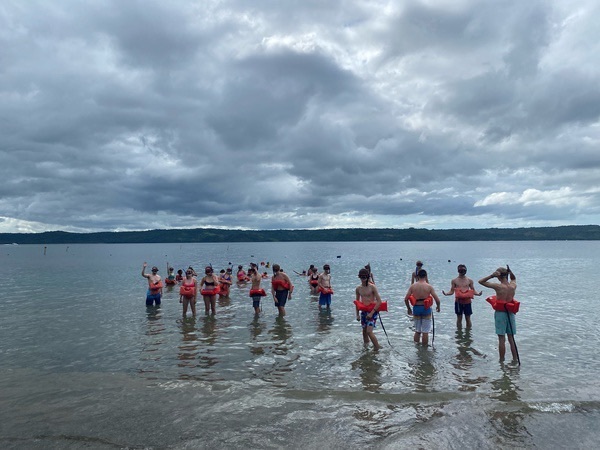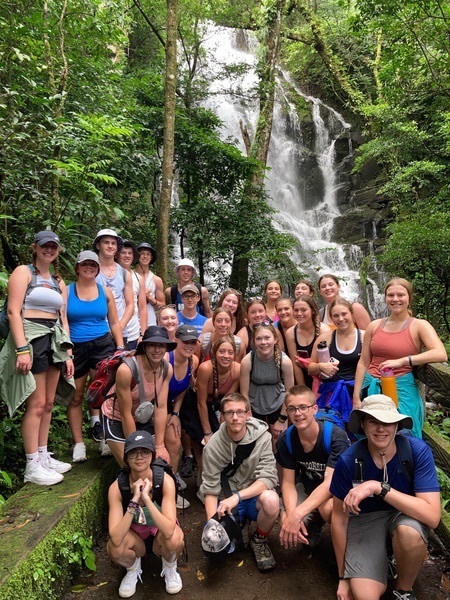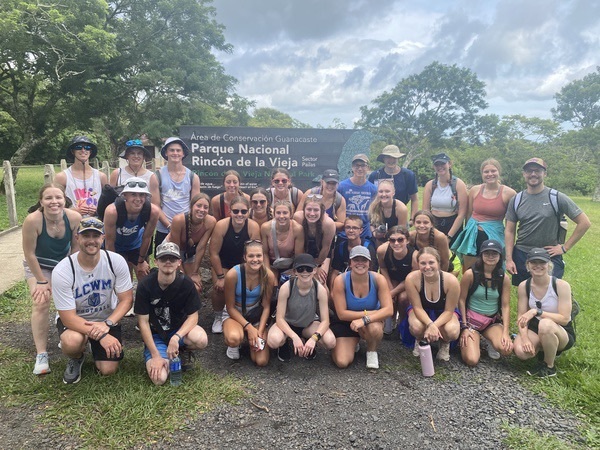 A reminder that the Annual Sports Meeting is this Sunday, July 31st at 6:30pm in the cafetorium. The meeting this year is for all sports: fall, winter, and spring. There will be an opportunity to complete forms and payment and meet with fall sport coaches.

Coming to a mailbox near you..... The annual Celebration of Success Publication will be hitting your mailbox and newsstands in the area within the next few days! Take a look and see how many names and faces you recognize! It's AWESOME to see so many of our student's successes and school events all highlighted in one publication! If grandma or grandpa want a copy or if you need another one, they will be distributed to area businesses for you to take! Check Kevin's Market, the LC Chamber, Vernon Center Lumber, Minnstar Bank, the Rec Center, and more!! A special thank you to the teachers and staff who contributed information to be highlighted!!

Summer projects, a new HS gym floor in progress.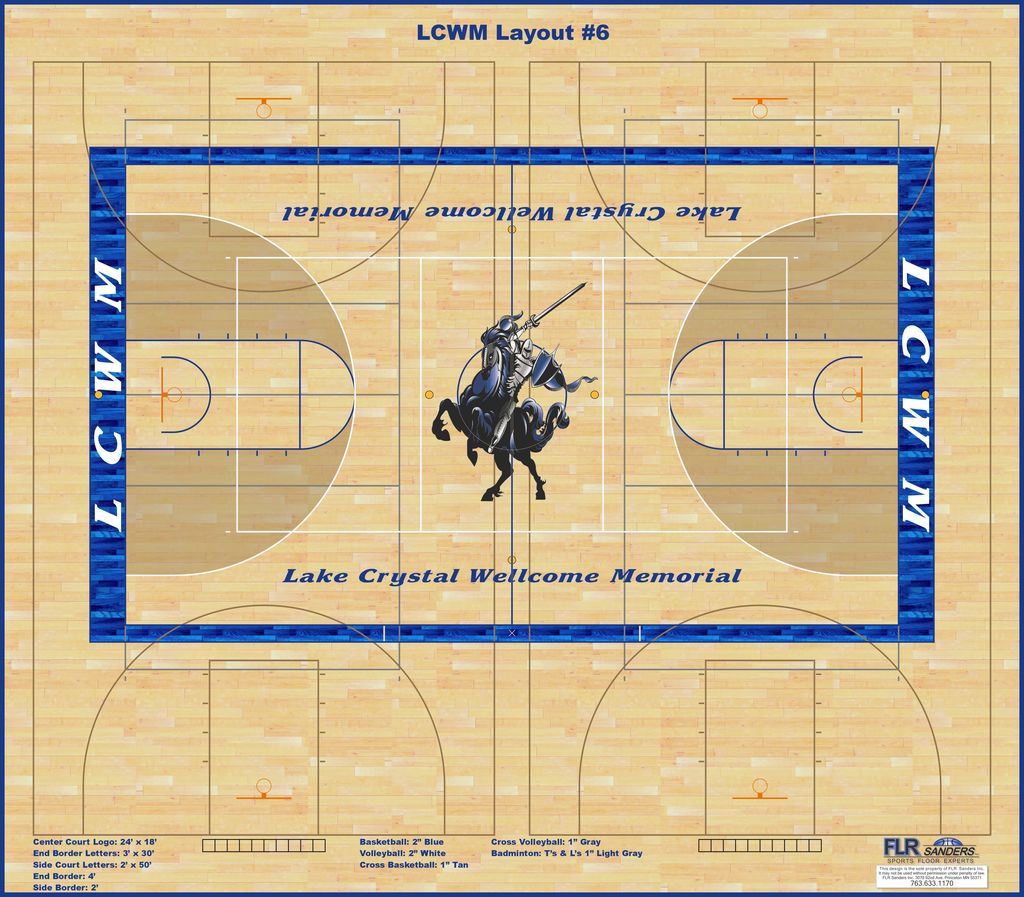 Grace and Aidan are currently in San Diego for their national competition that they qualified for in April. They just found out they are BOTH in the top 10 students in the nation in their categories! Tomorrow morning they will both be called on stage, in front of 7,000 other students, to find out if they're in the top three! Way to represent LCWM, Grace and Aidan!!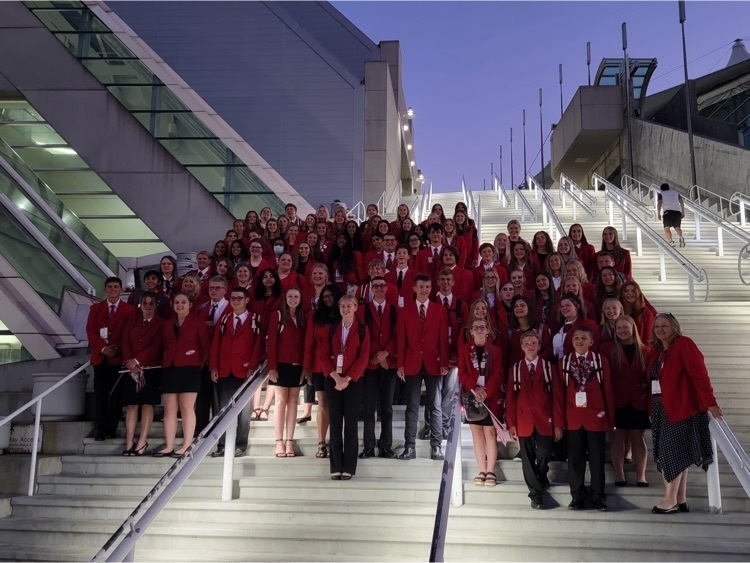 School may be out for the summer but there is still plenty of activity going on here every day!! This week we had volleyball camp! We are excited to see what the season holds for all of our athletes. A special thanks to the Gustavus coaching staff for your great leadership this week for grades 9-12.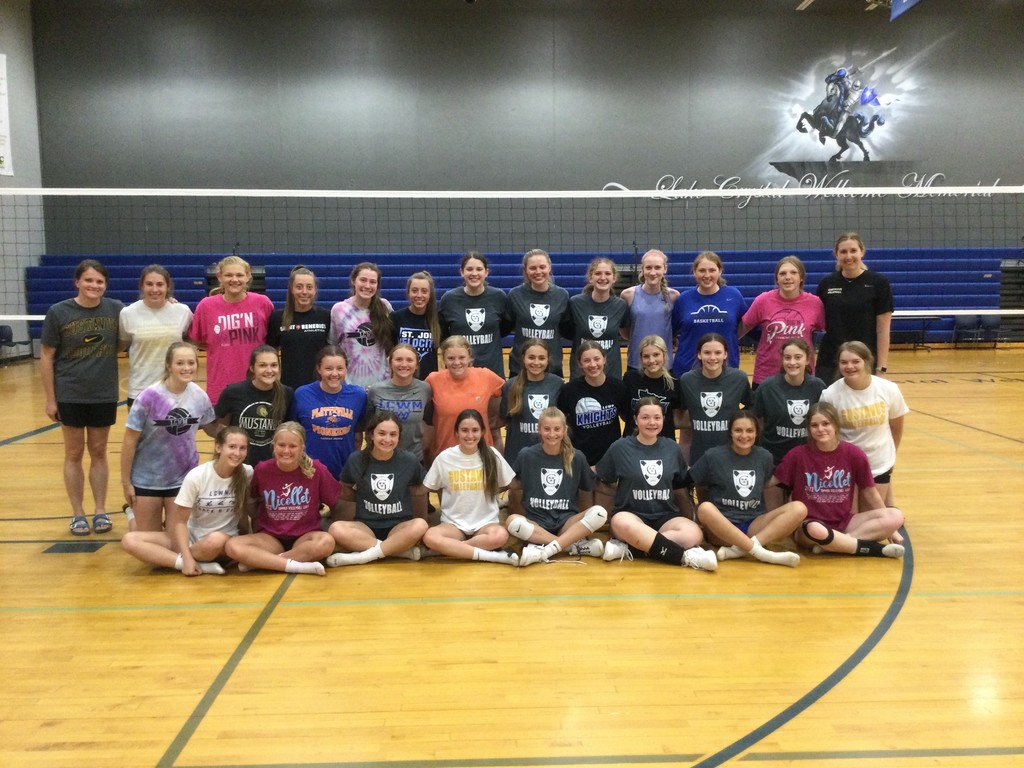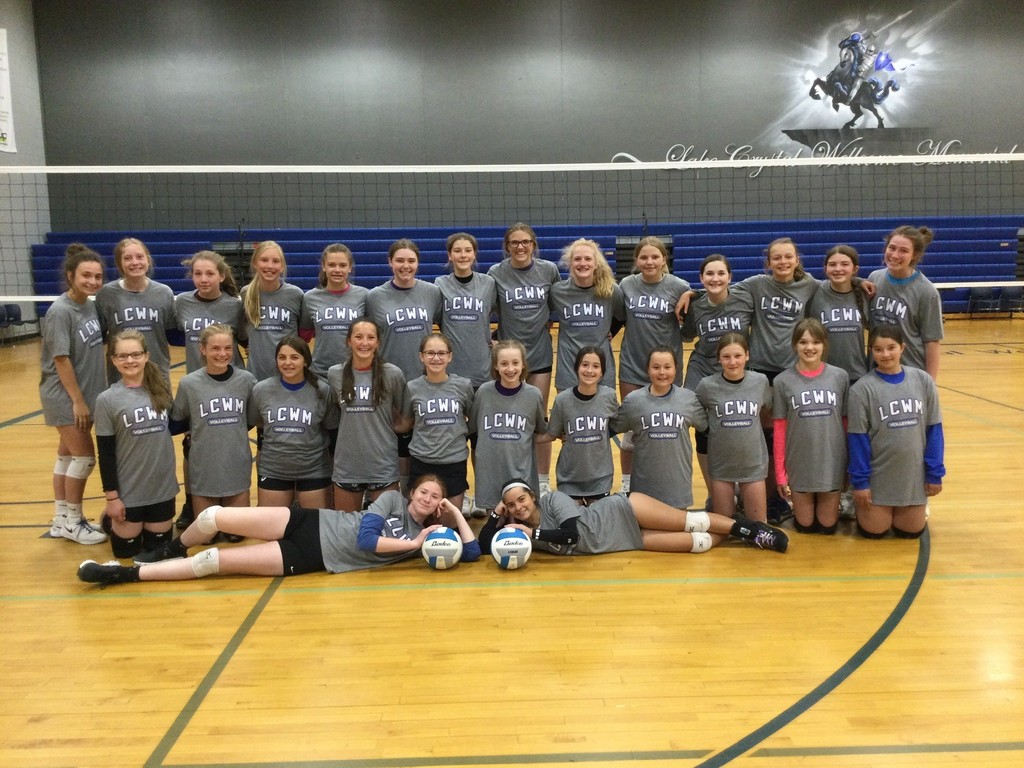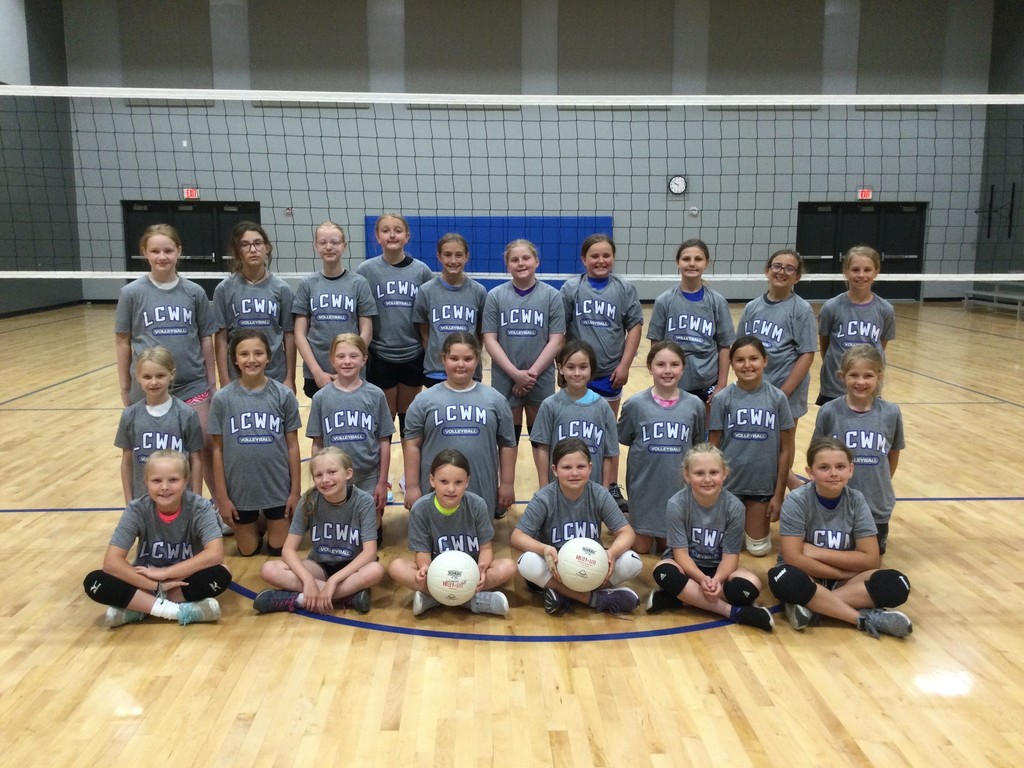 And a little update from our Germans... The famous dying Lion, a 14th century bridge, the most important church to stop Swiss reformation, and in front of the building in the middle that says in Latin "there is no medicine to cure love sickness."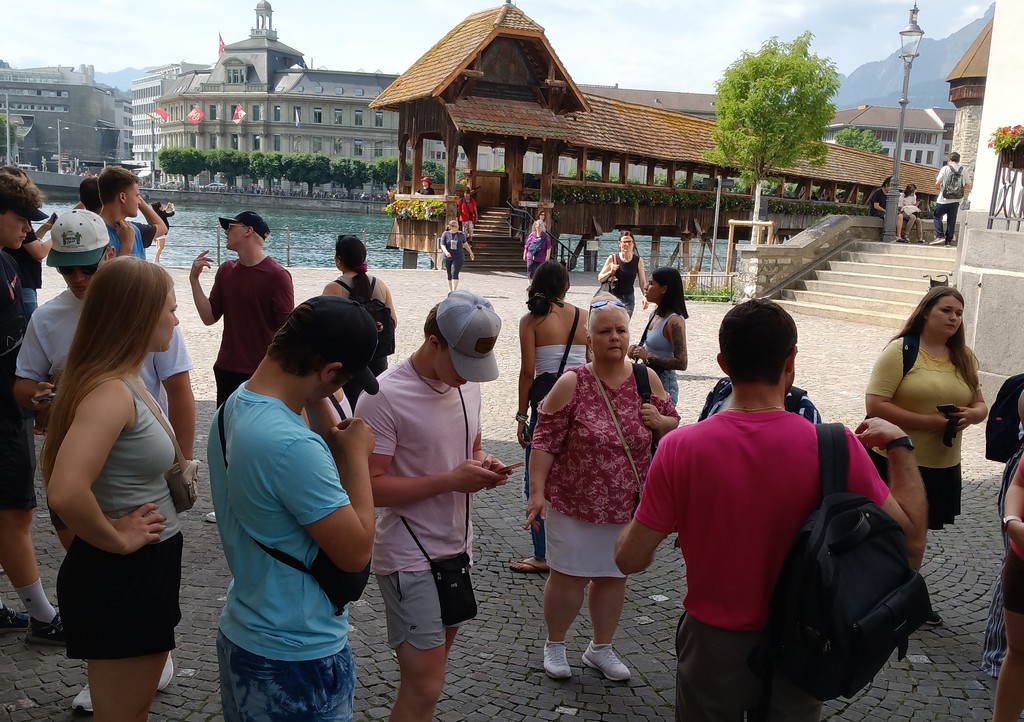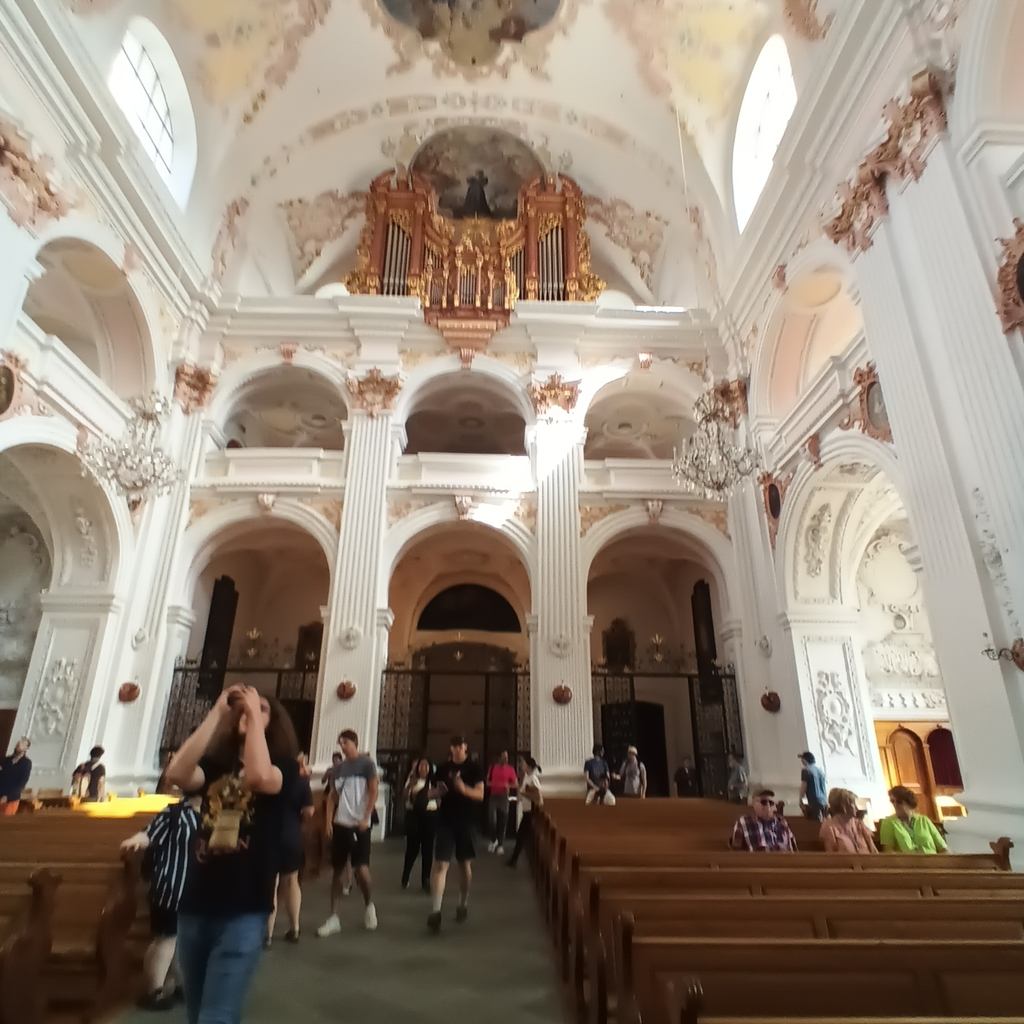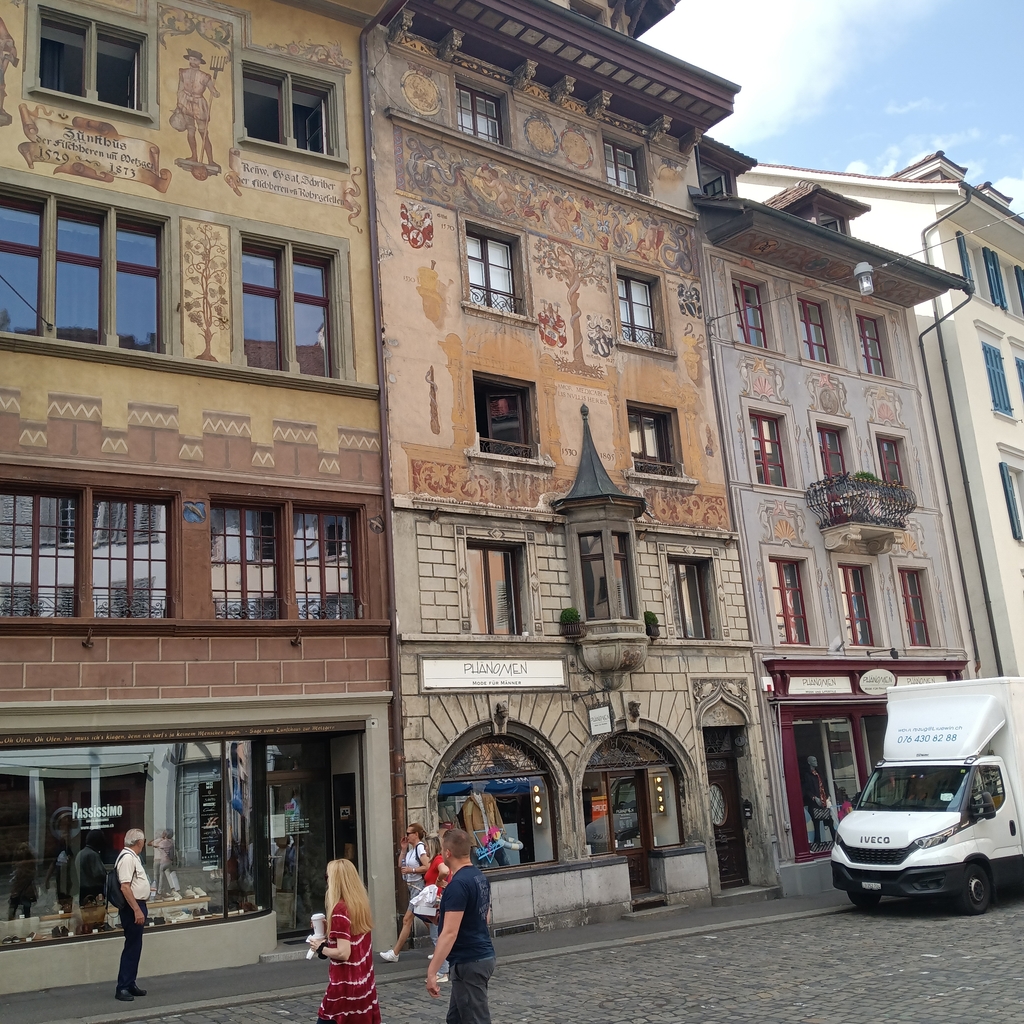 On Friday the Spain students went to the Sevilla cathedral and saw the tomb of Christopher Columbus. Then made their way to the Mediterranean Sea!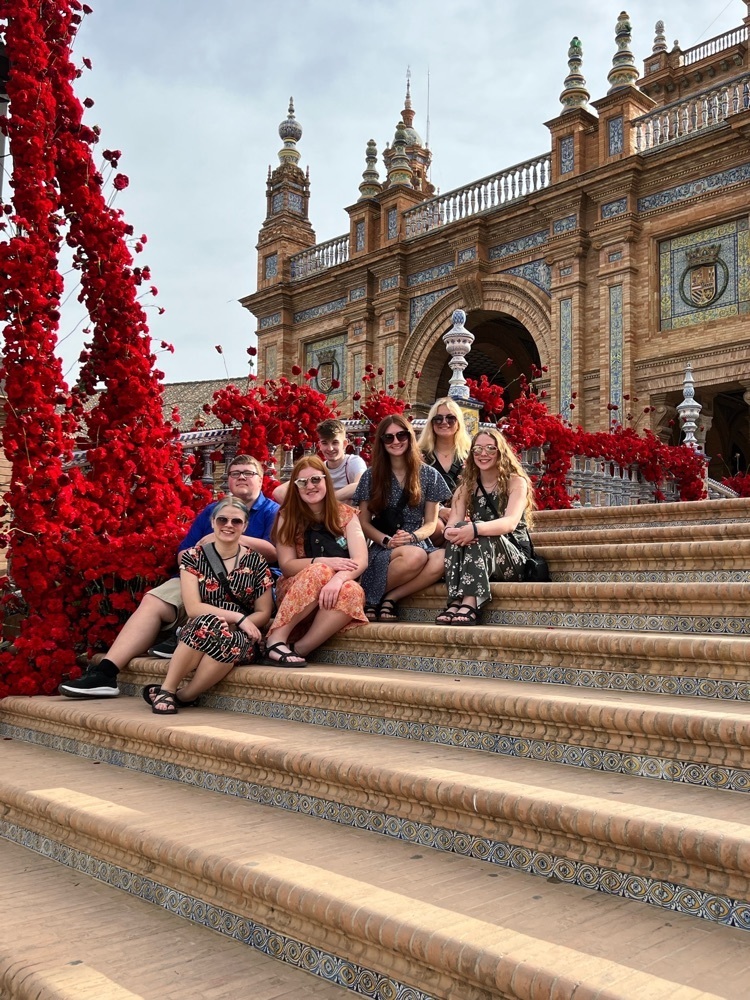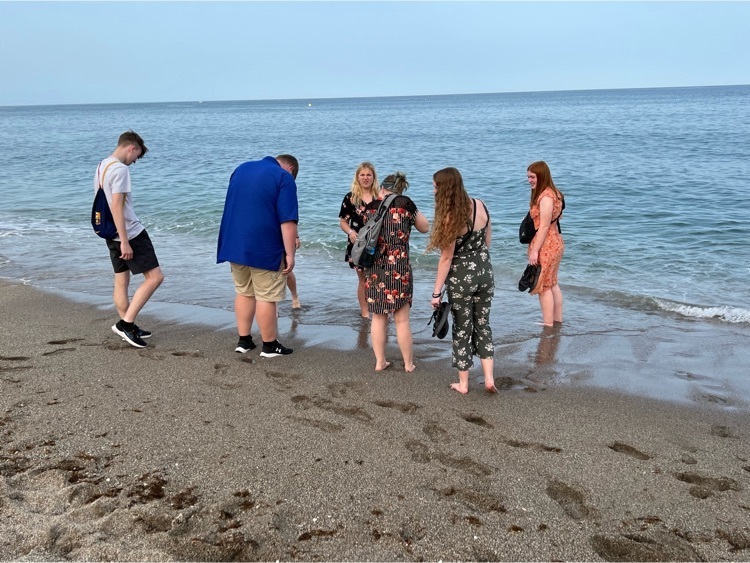 On Saturday the students left Spain for a little bit and took a trip to the United Kingdom - Gibraltar. Even though it's connected to Spain, the city is controlled by the UK so they use pounds for money and everyone has a British accent! They got to see the monkeys and visit St. Michael's Cave inside the rock. Also, from Gibraltar you can see across the Straight of Gibraltar and see Africa. So, the group picture with the mountain in the background is showing Africa!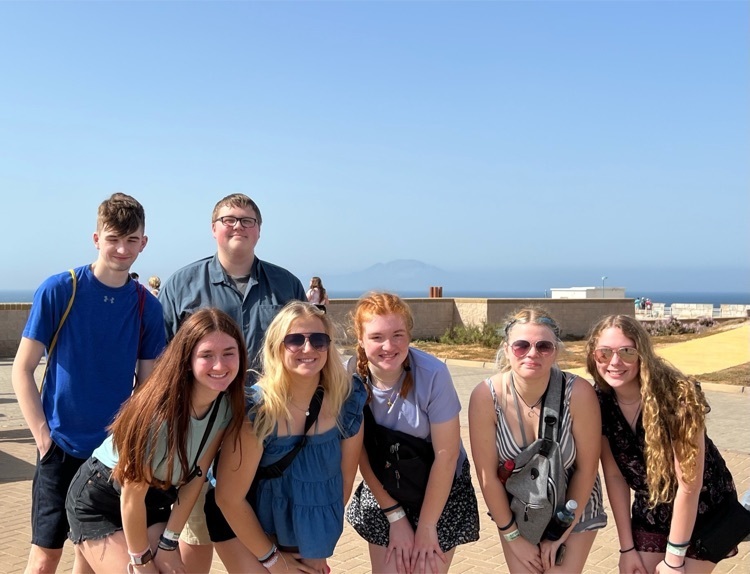 Yesterday the group of students in Spain got to tour the Alhambra. Also, it was the celebration of Corpus Cristi and there was a big procession for it in Granada that they were able to see!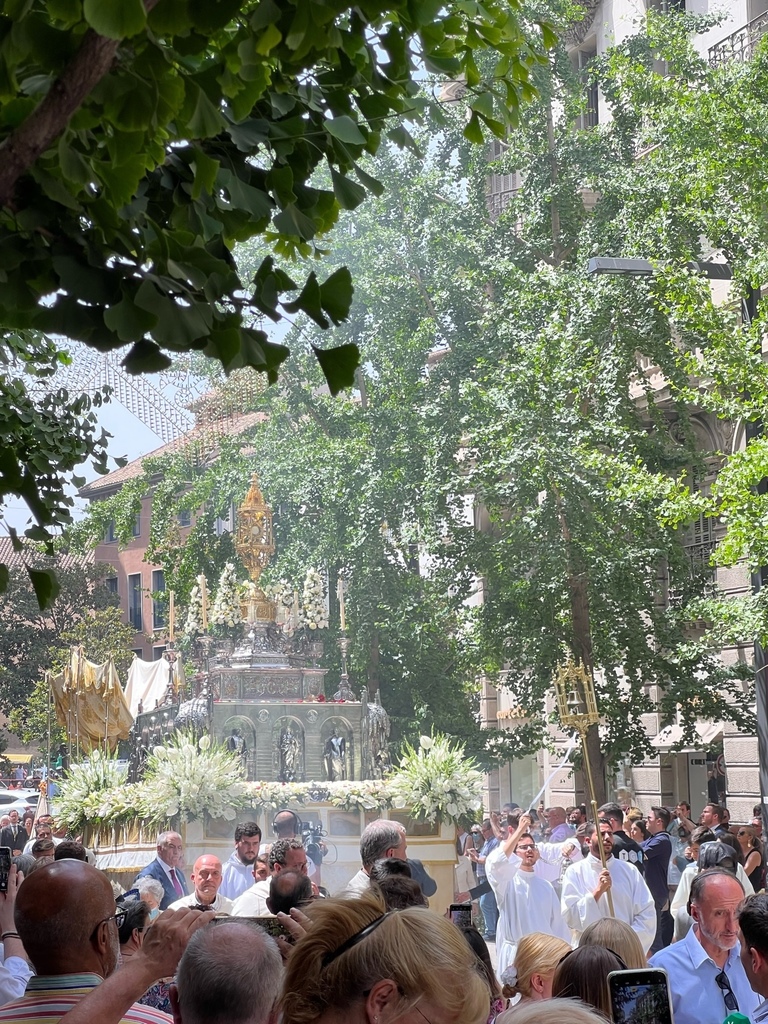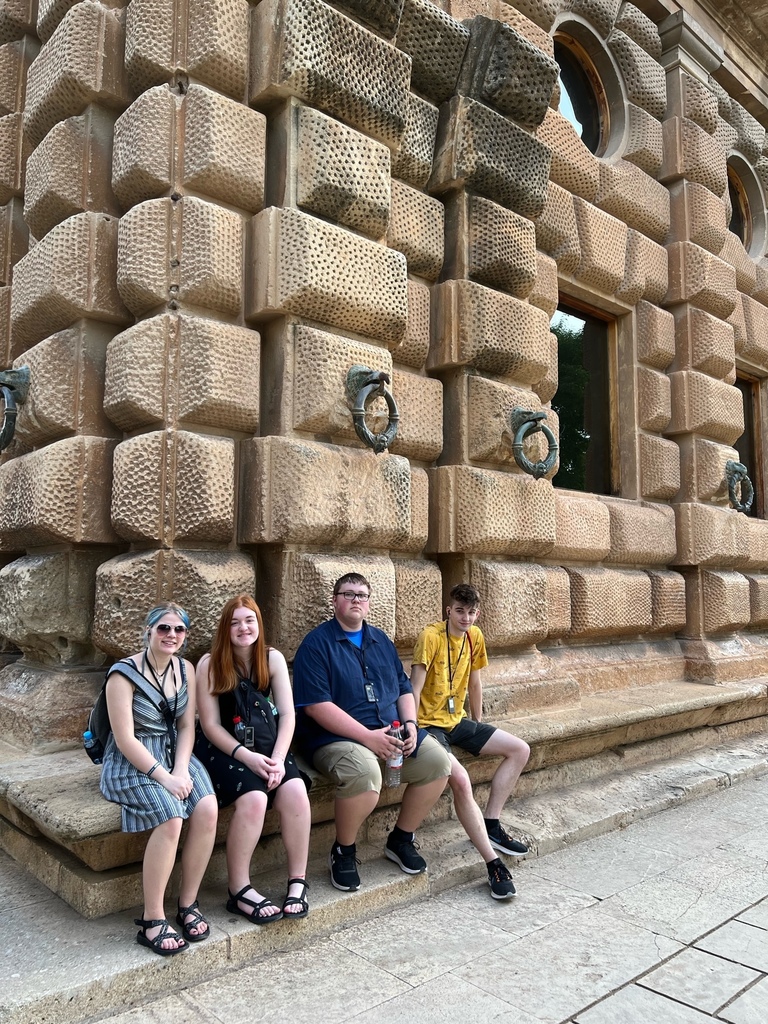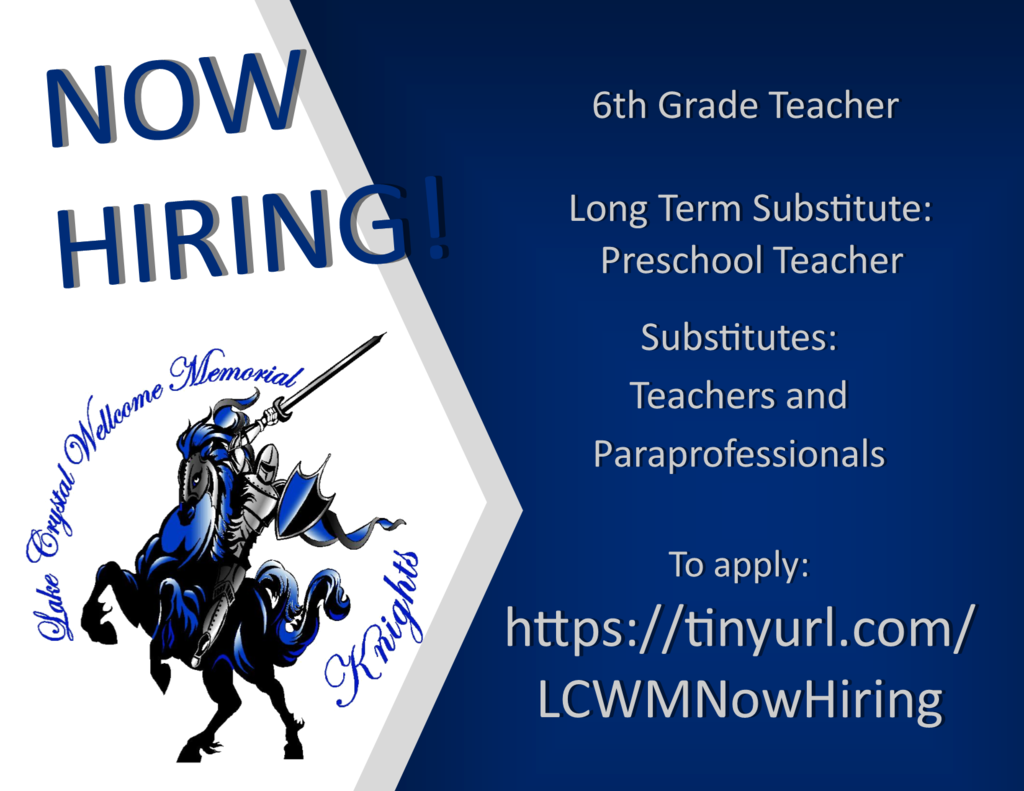 LCWM is hosting a portion of the "Scrubs Camp" that is available to students annually from the state of Minnesota this afternoon! There are approximately 60 students from the area involved in this three day camp with many of our area Emergency Medical Professionals! LCWM Students are not only participating in the camp itself to learn more about career paths in this field; some of the "victims" in the trauma trainings! Here's a little bit more information taken from the official camp website(
http://healthforceminnesota.org/students/scrubscamp.html
): Scrubs Camp has a goal to get students excited and interested in pursuing a career in the health sciences, and to go back home motivated and focused about what they can do in middle and high school to prepare for that potential career. Students get to interact directly with many working professionals in the field and through field trips, get a tour and experience of what it would be like to work in a particular career field.